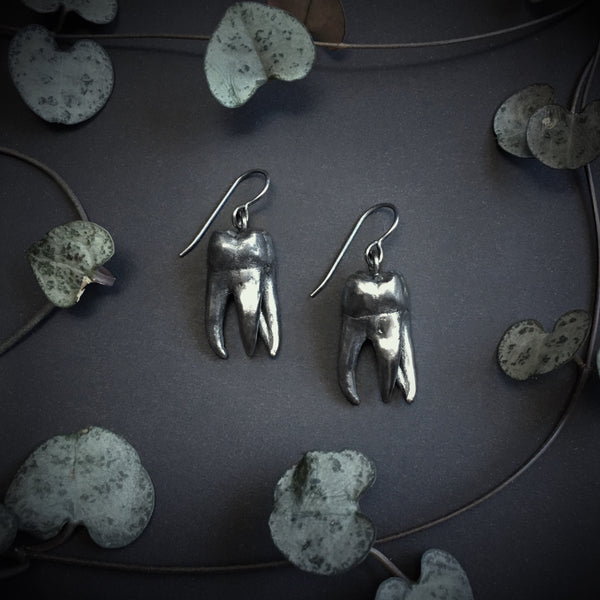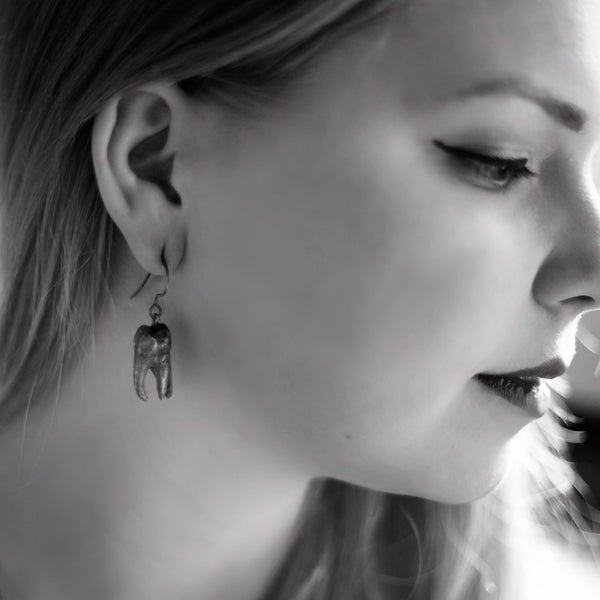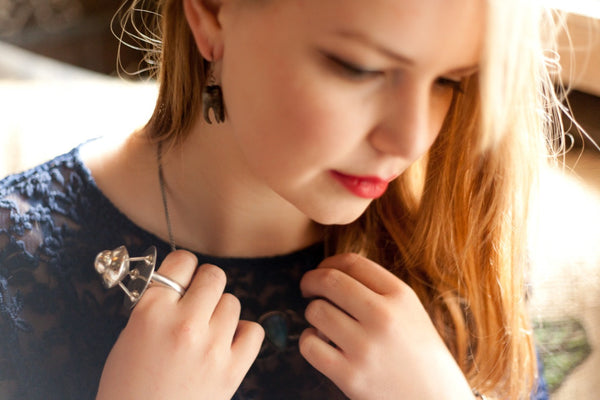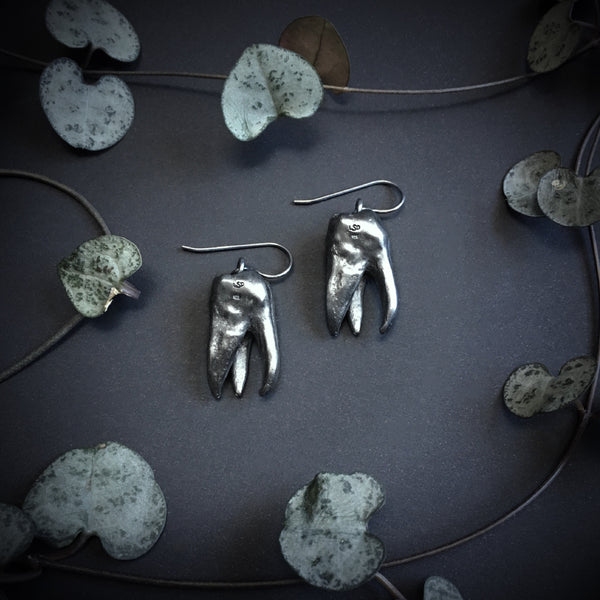 LSD Jewellery
Toothache Earrings
These gorgeous earrings are cast in sterling silver from an amazing huge wisdom tooth given to me from a dentist. It has been oxidised to a lush gunmetal grey (you can also choose either antique Polished finish or antique Matte finish if you prefer) . Each tooth is approx 1 inch long.
These earrings are very beautiful, and are solid sterling silver so have a bit of weight to them, so if you have sensitive ears they may not be suitable.
As this is made to order Please allow me 1-3 weeks to create and send this item.
Everything I hoped and more
Teeth are basically a personality trait for me, so I knew I wanted this necklace as soon as I saw it in the shop. I used the chat services and she was super quick to reply + address all my concerns. She helped me determine what finish would be best to match my existing collection (oxidized matte) and even made it within the hour basically of me ordering it. Ridiculously speedy given I was expecting a production timeline (not that I'm complaining cause it helped me get my grubby lil hands on it sooner!)
Thank you! You caught me right at the end of a batch of orders so was great timing on your part! Thanks so much for the lovely review ❤️❤️❤️
absolutely stunning!
absolutely stunning! my face aches in sympathy for whoever had to have the original teeth pulled because these are massive! these pieces do have a bit of weight to them, but are still very comfortable. Lovely jewels, lovely seller.