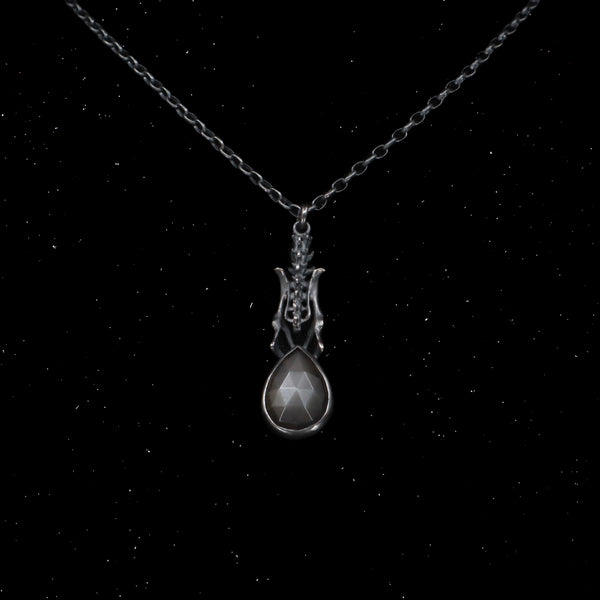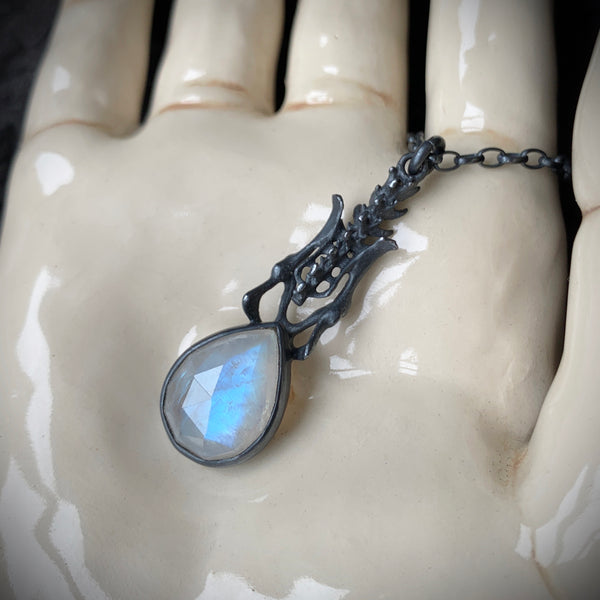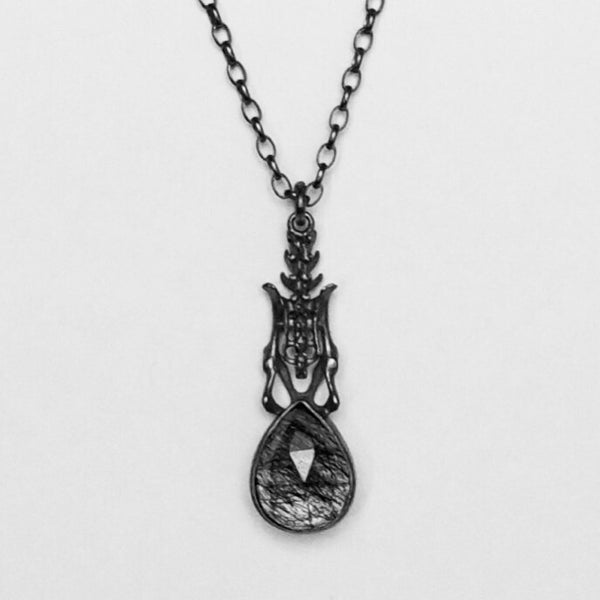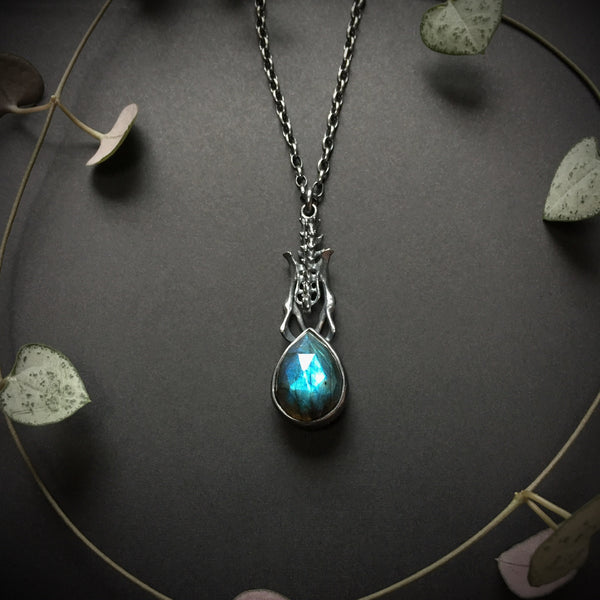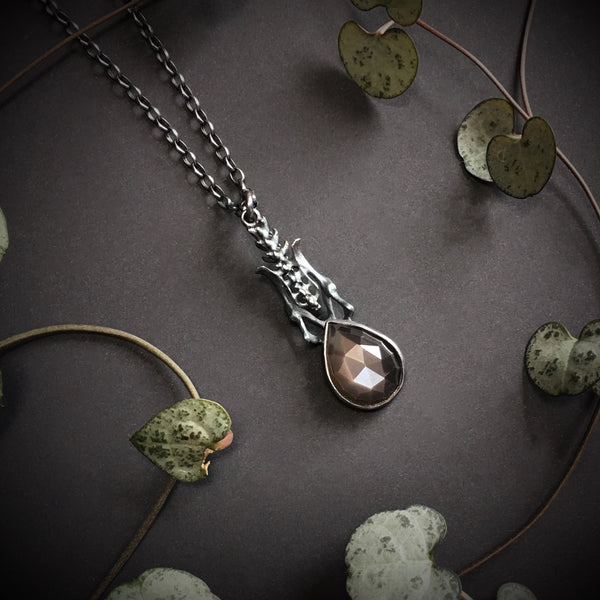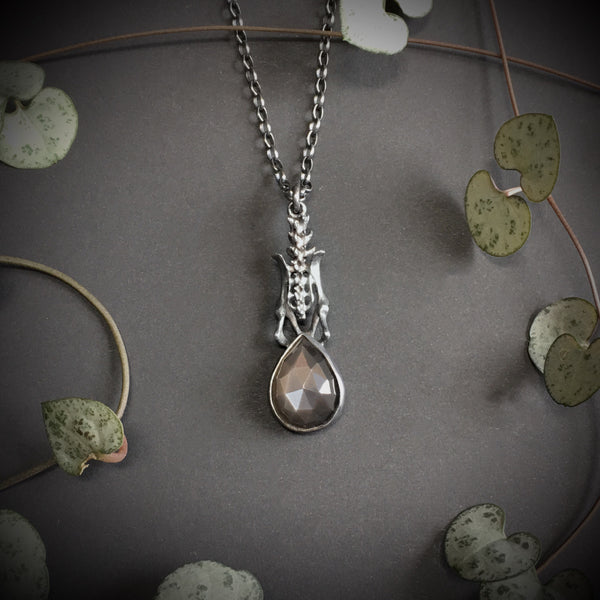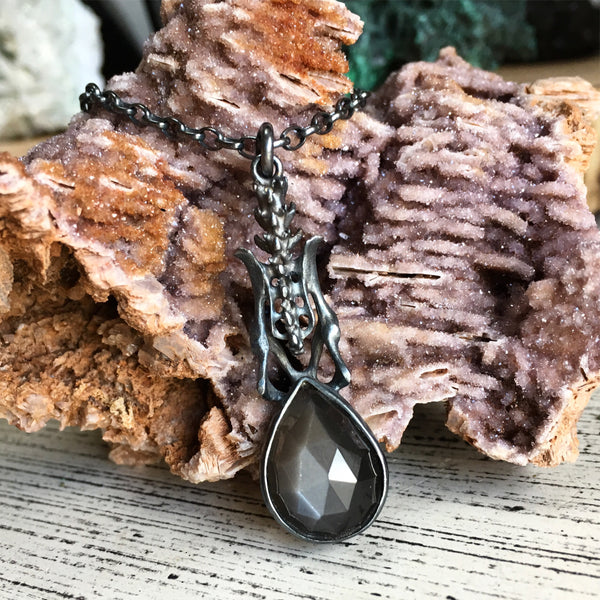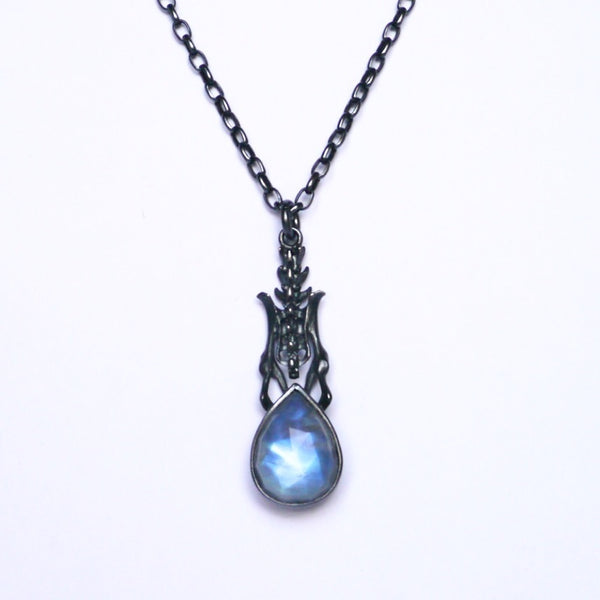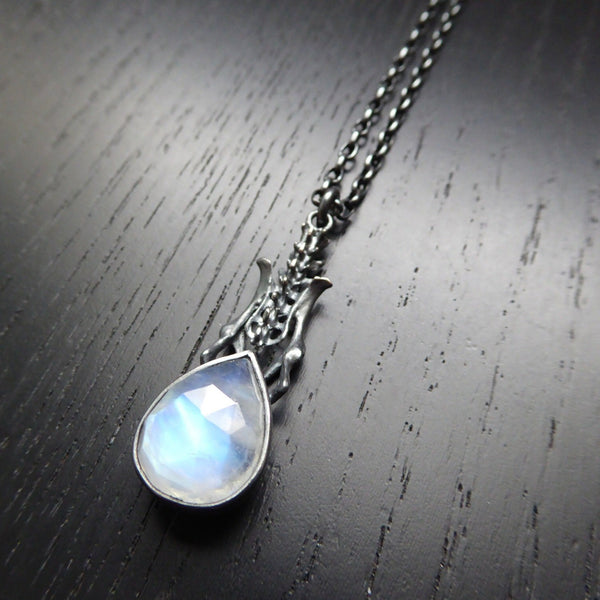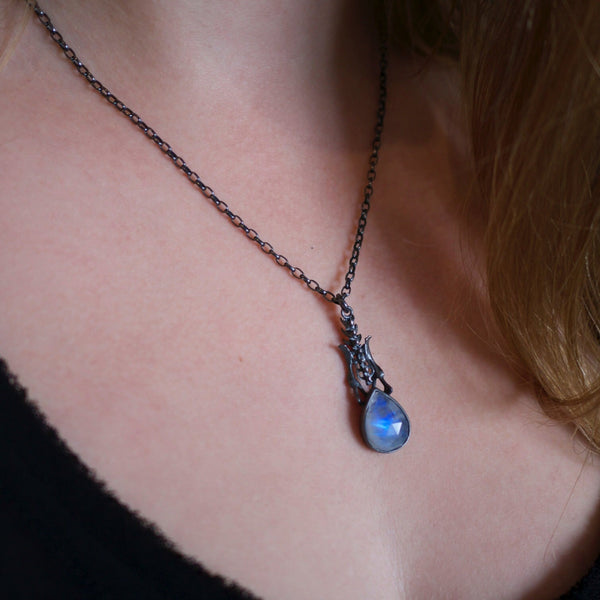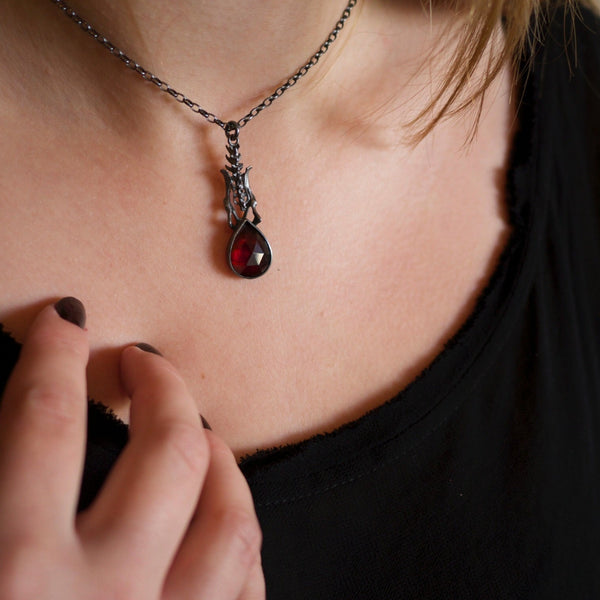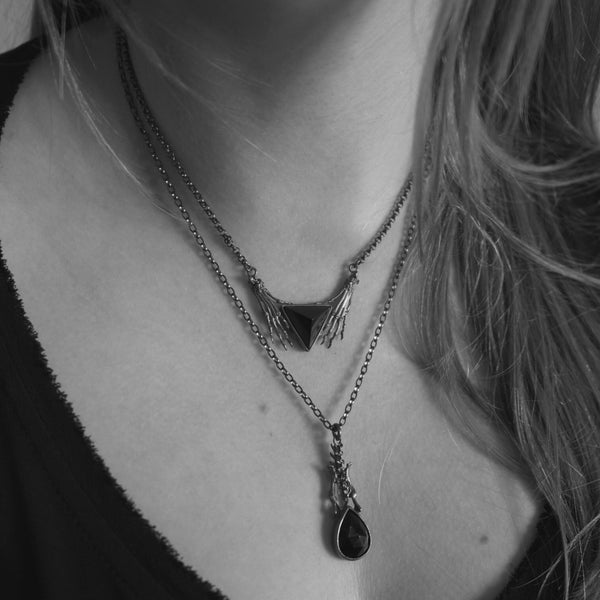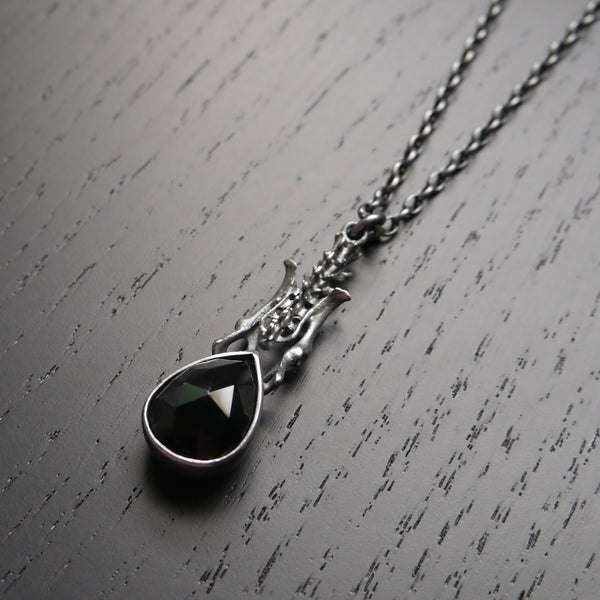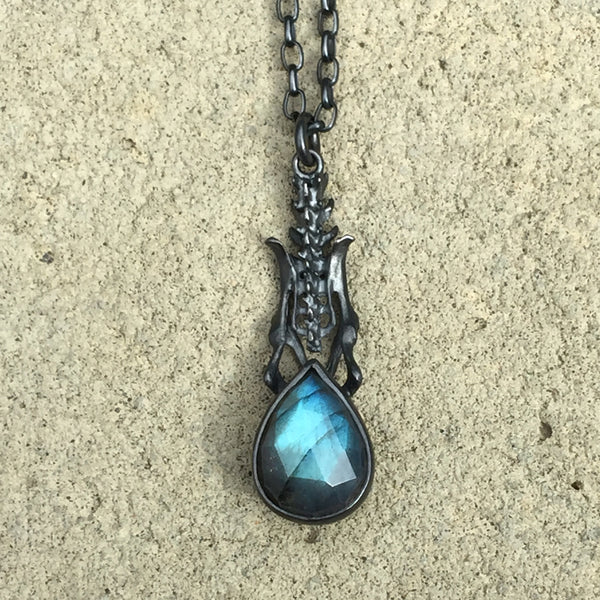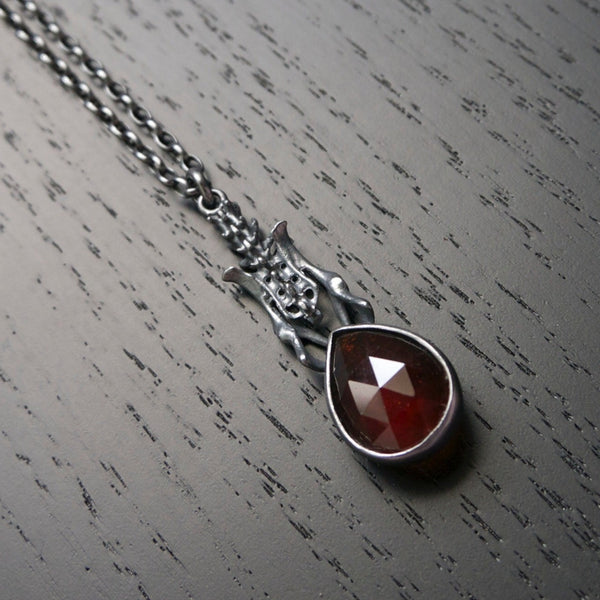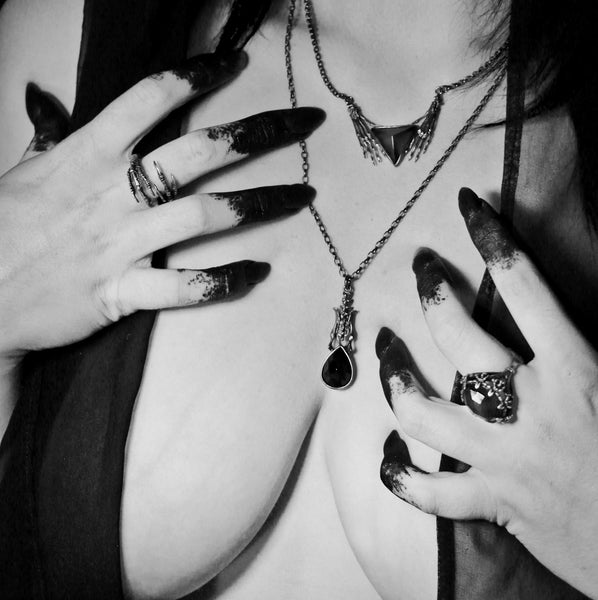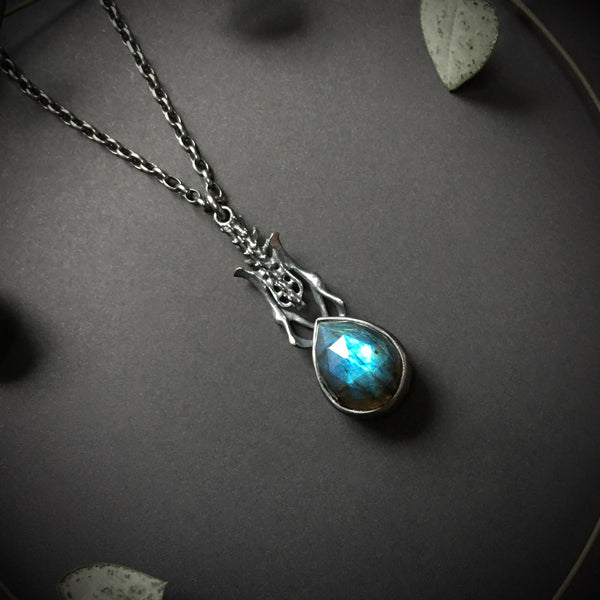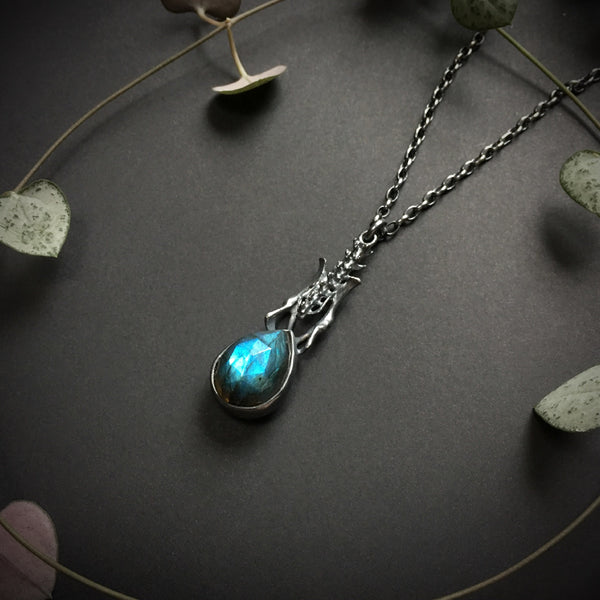 LSD Jewellery
Black Death Pendant
From my Black Plague inspired "Black Death" Collection, comes this wistful Pendant. It features the spinal column of a Rat - immortalised forever in Sterling Silver, Holding a Rose cut Teardrop gemstone (choose from Moonstone, Onyx, Tourmalinated Quartz, garnet Grey/Black Moonstone or Labradorite. The necklace and chain has then been oxidised to a ghoulish dark grey that will wear away to shiny antiqued silver over time.
It an comes on either a 16",18", 20" or 30" Chain. It Measures Roughly 1 3/4 Inches in length including the Jump ring.
Each Gemstone will vary slightly from the picture as no two jewels are alike. If you would like a specific colourway for the labradorite please leave me a comment whilst checking out telling me your first and second choice of colourway (for example 1st choice blue labradorite, 2nd choice green labradorite). I can't guarantee your first choice but I will do my best to accommodate you :) 
Please allow me 1-3 weeks to create and send this item.
Matching Set
I had to also pick up the matching pendant for the Black death. Together, the pieces are absolutely striking. Charlotte as usual did an amazing job and helped me pick up the perfect stone. I had so many questions and she answered each one with patience, kindness and expertise. I highly recommend this piece in particular. Its a perfect everyday piece for gothic lovers. This is such a unique design that so far everyone has loved when I showed them my Black Death Pendant set.
Gothic Cathedral Vibes
I can't recommend Charlotte enough. As an artist and a person, she goes above and beyond for anyone who purchases her art. She was incredibly patient with me in finding the perfect stones. I went with oxidized and moonstone and its the perfect gothic stained glass window vibes. I do recommend oxidizing if you do moonstone as it helps the stones pop out more, I didn't love the polished look but its up to each individual preference. These earrings are a good medium size. Not too heavy, too small or too big. You can measure on a ruler to see the approximate size.
Love it !!
I was very excited about this pair of earrings and Im thrilled!!
It really exceeded my expectations
They are incredibly unique and Im wearing them ever since getting them…
Very much excited about charlottes works
In reality they look even better
Beautiful work, thank you for great customer service too. My wife absolutely loves her Black Death pendant.