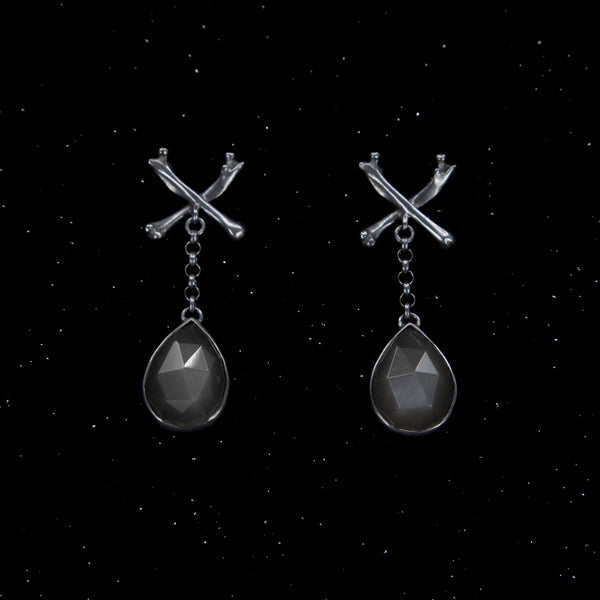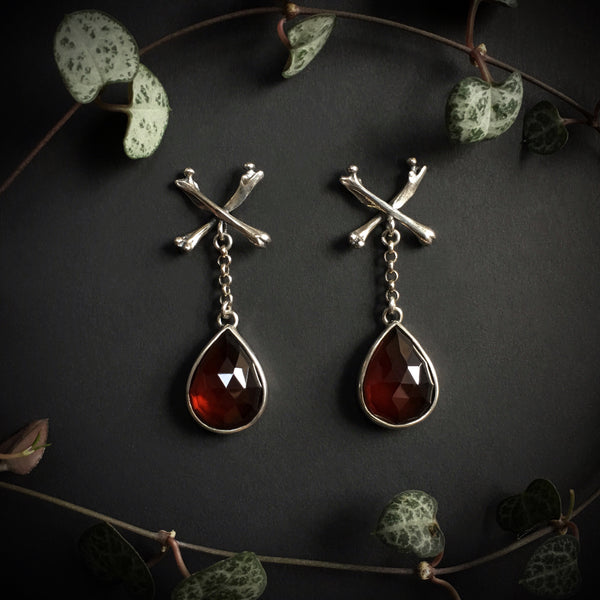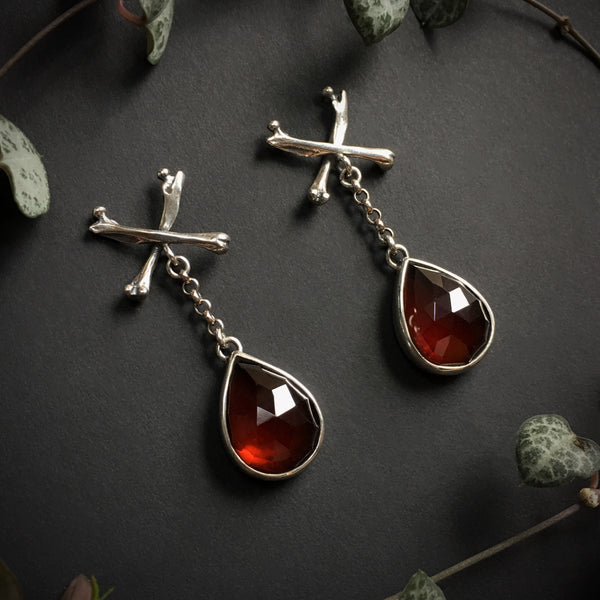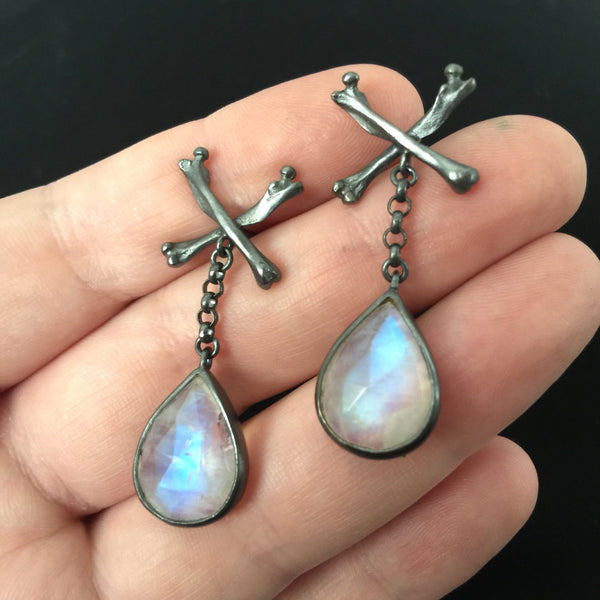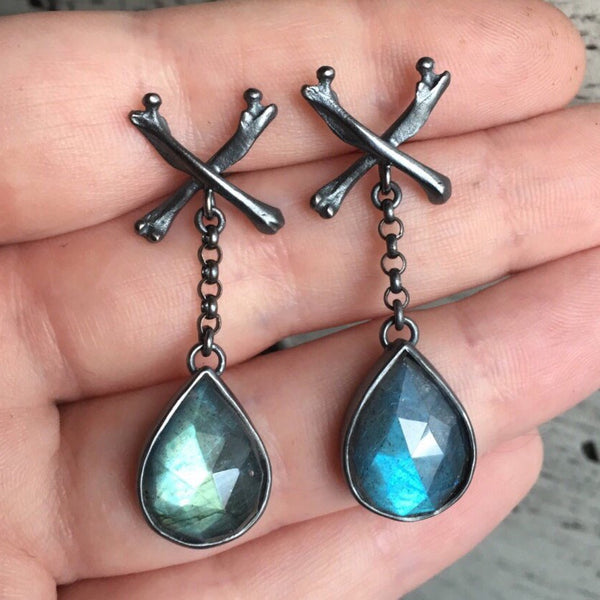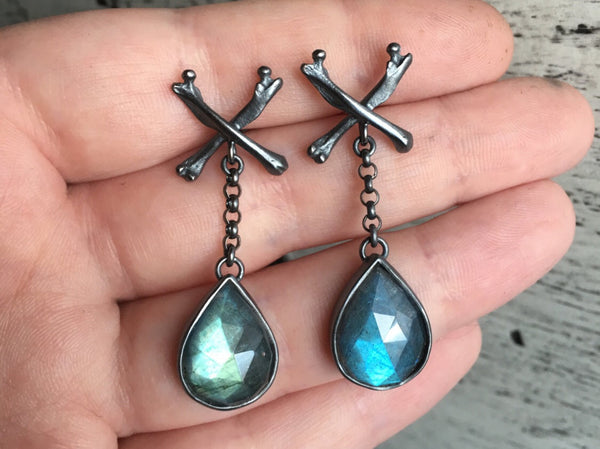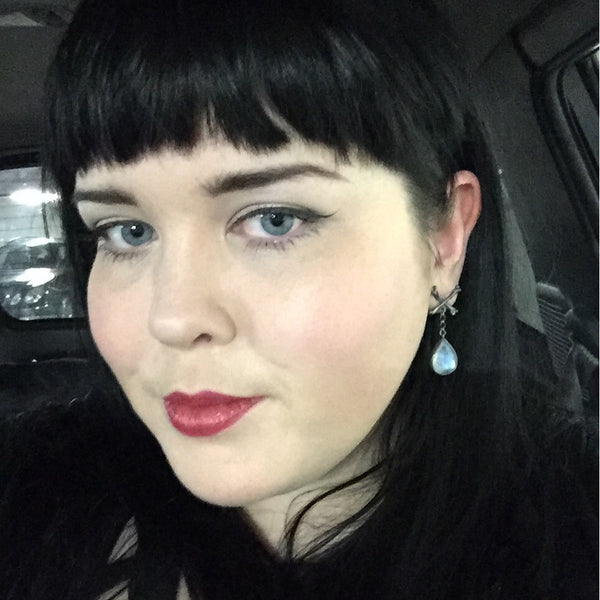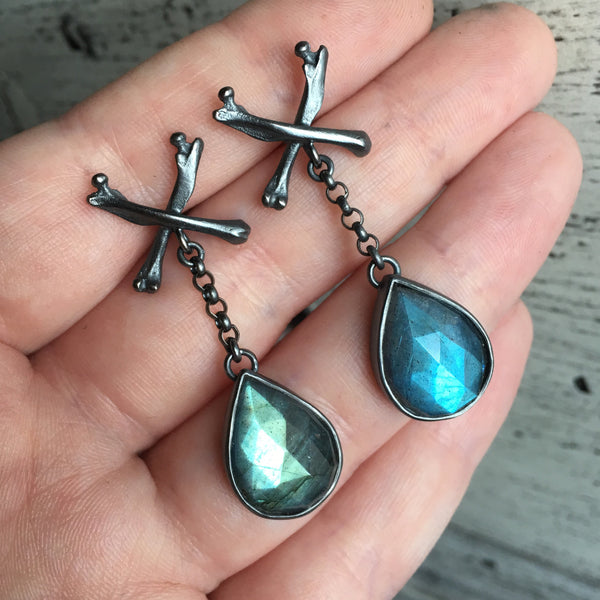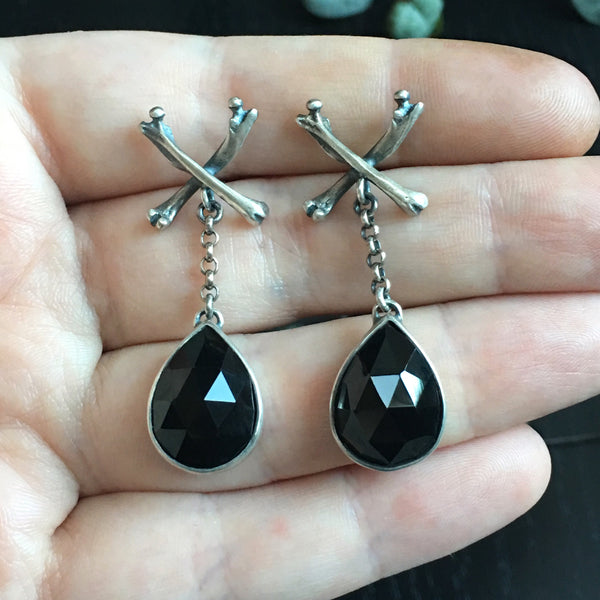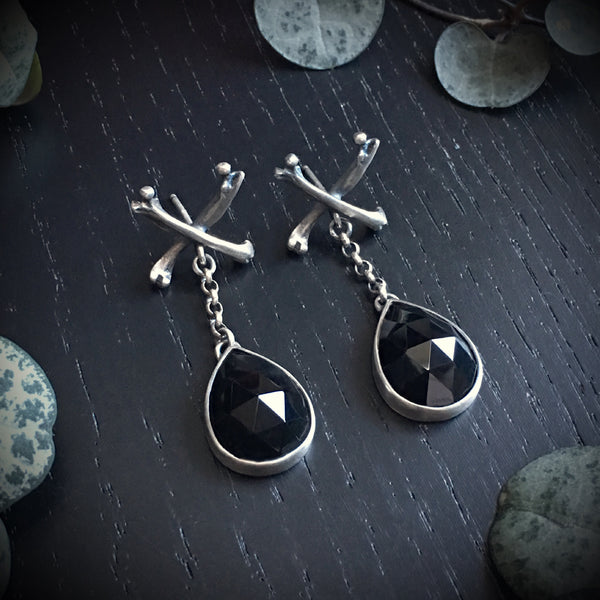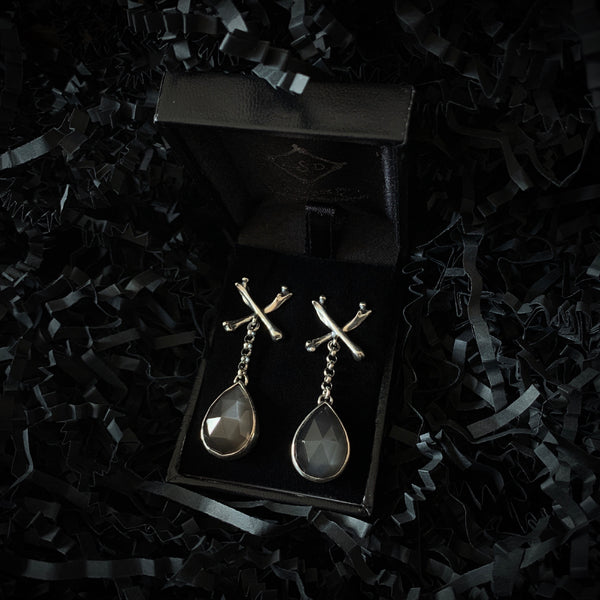 LSD Jewellery
Mourning Earrings
These earrings feature a set of beautiful real cast crossbones in sterling silver. Hanging below are two teardrop rose cut gemstones of your choosing. The gems I have available are Moonstone, labradorite, hessonite garnet, black onyx and tourmalinated Quartz 
Please note it's nearly impossible to have perfectly matching gemstones - I will try to make them match as much as possible but they all have unique personalities! If you have a colour preference (say for labradorite) then let me know in the comments box - but it may be best to check with me before ordering if you have your mind set as I may not have that colourway. 

The earrings can com in either antique Polished, antique Matte or oxidised. They measure roughly 1 1/2 inches long and are quite light and comfy to wear. 

Your beautiful earrings will come in its own L.S.D Box to keep it safe in.



Romantic goth vibes
These earrings are so well-made and Charlotte is so accommodating and so sweet. Don't be alarmed that sometimes the gray moonstone can look brown in some of the photos, they are genuinely gray in real life. I highly suggest these earrings. Depending on the gemstones, I suggest emailing her for photos as gemstones can differ in shades.
Absolutely stunning, and amazing quality.
Absolutely stunning, and amazing quality. I love your darker themed designs!