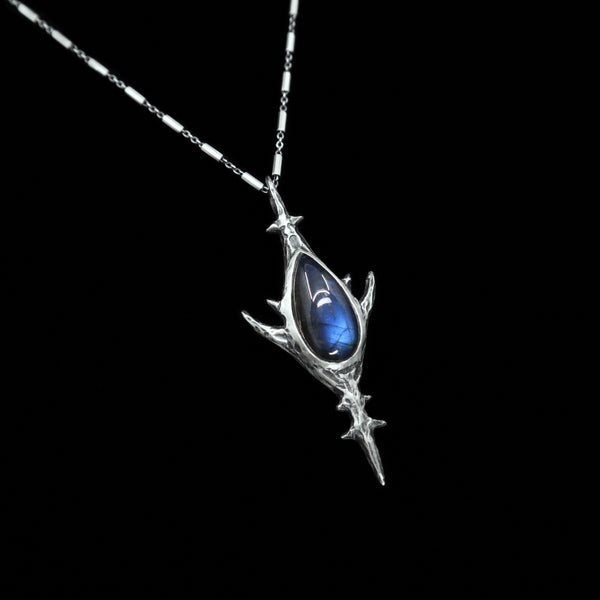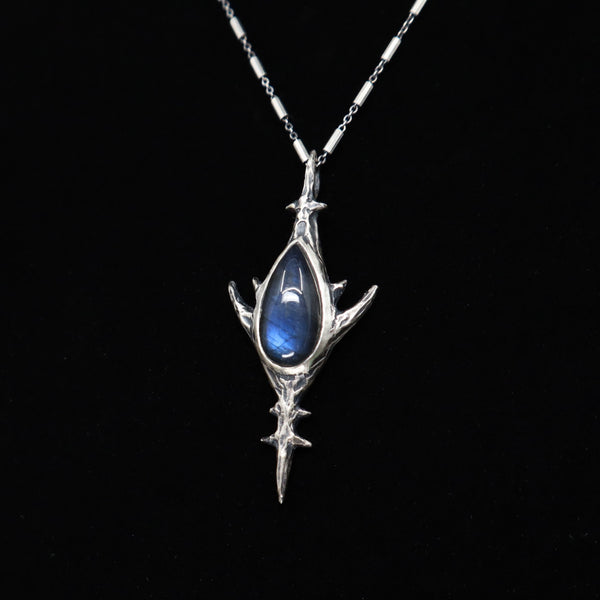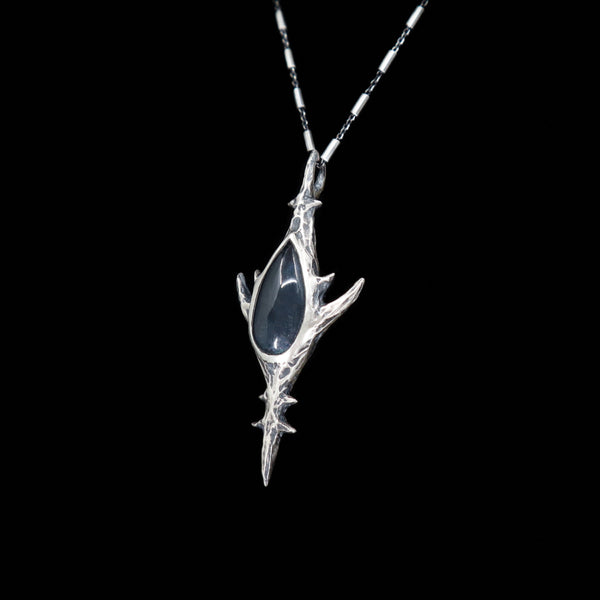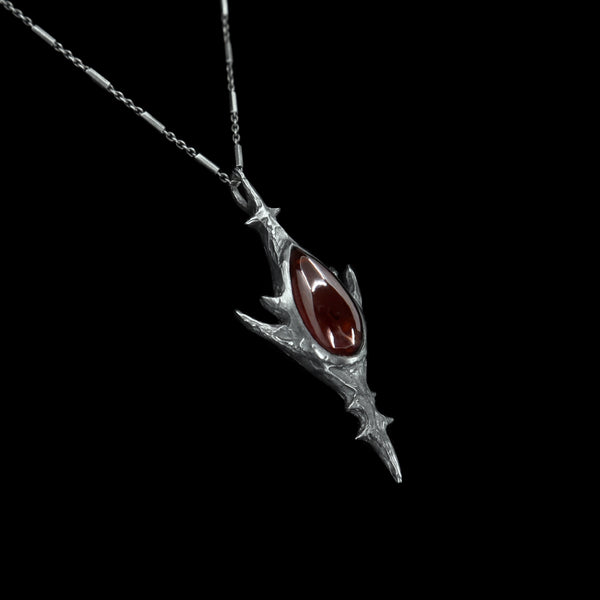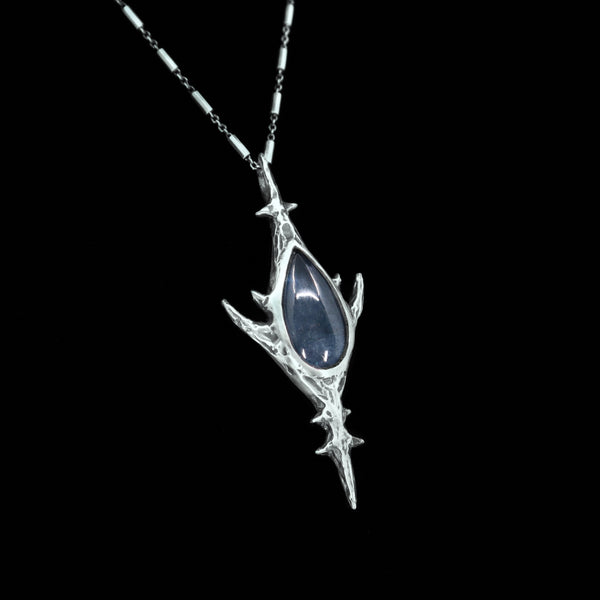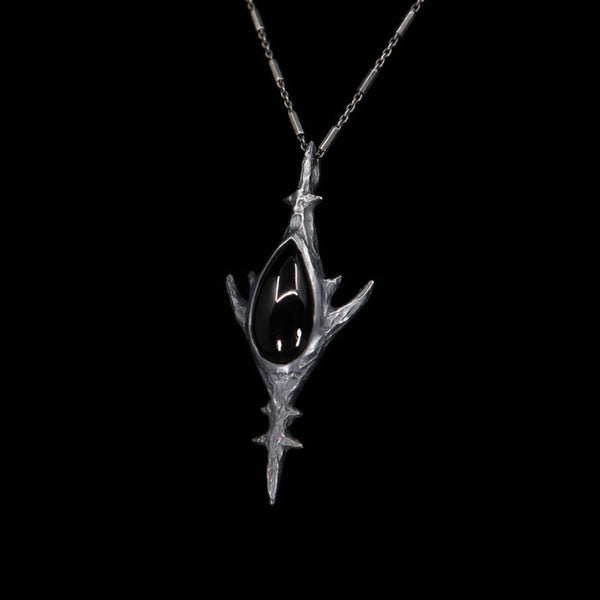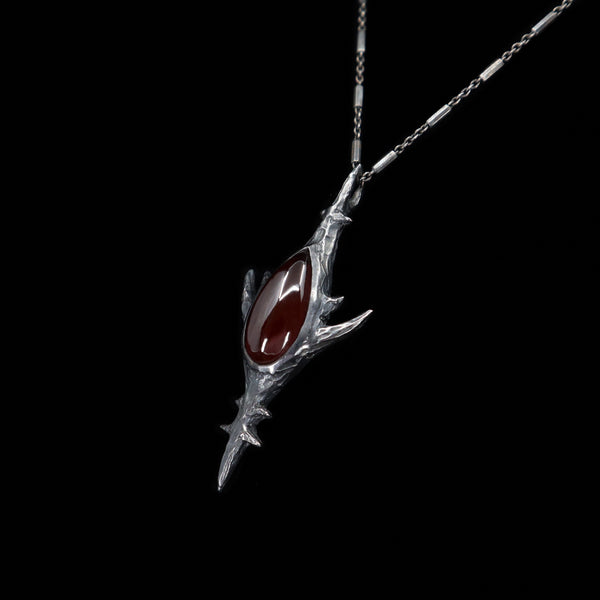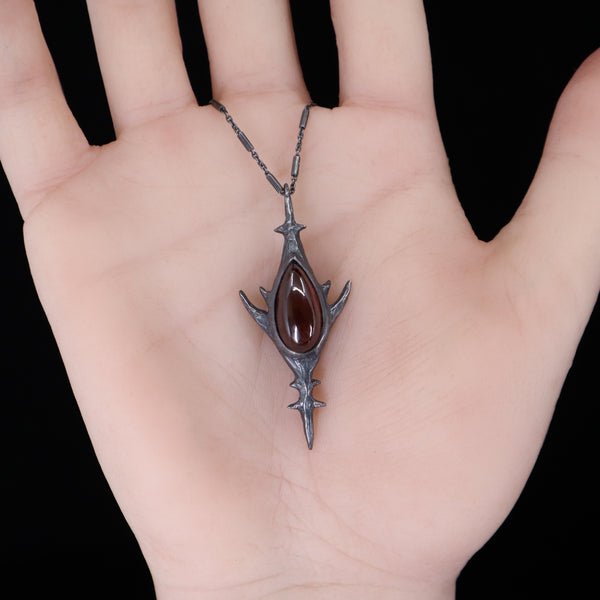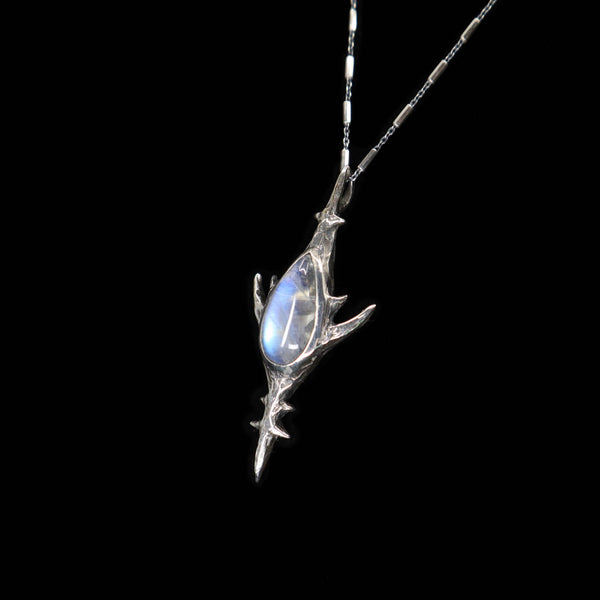 LSD Jewellery
Dagon Pendant
This Eldritch pendant is inspired by the wonderful Props from the HP Lovecraft inspired movie 'Dagon'.
It is hand carved in wax and cast in Sterling silver, with a unique and dark pointed design. Set inside is a teardrop shaped gemstone cabochon. It reminds me of a ship wrecked talisman from another universe.
The pendant measures 1 3/4 inches (5cm) long. It comes on a delicate bar link chain, and can have either a Oxidised, antique Matte or antique polished finish. You can choose from either Garnet, Onyx, Moonstone, Labradorite or Moss Aquamarine.
This piece is made to order and will take 2-4 weeks to make and shipped, and comes in a custom LSD gift box.