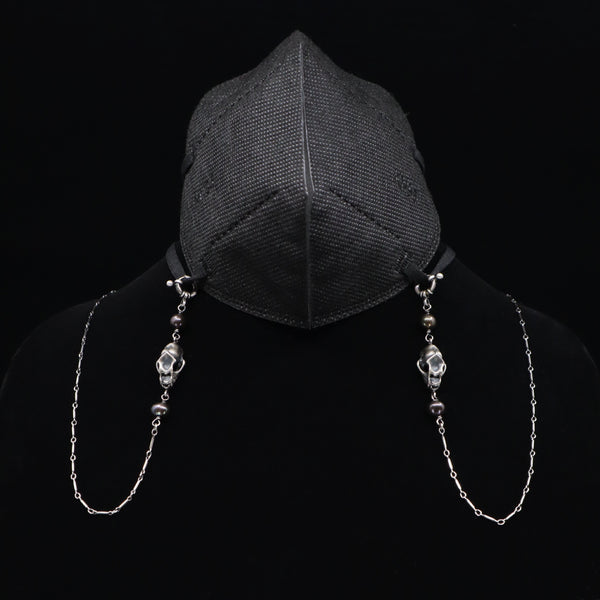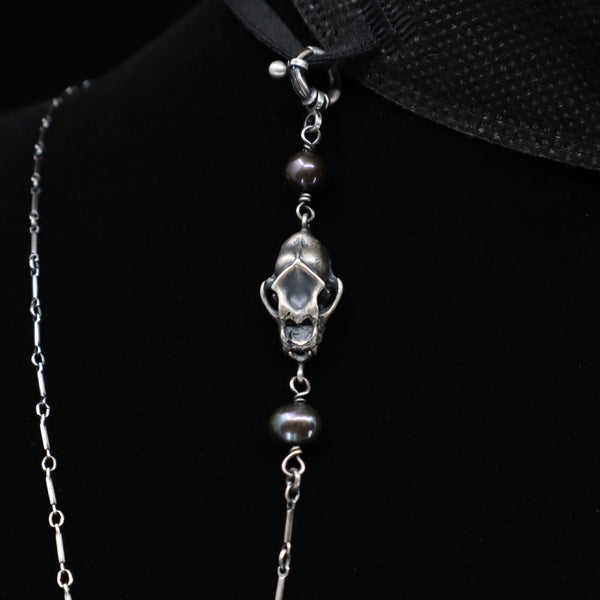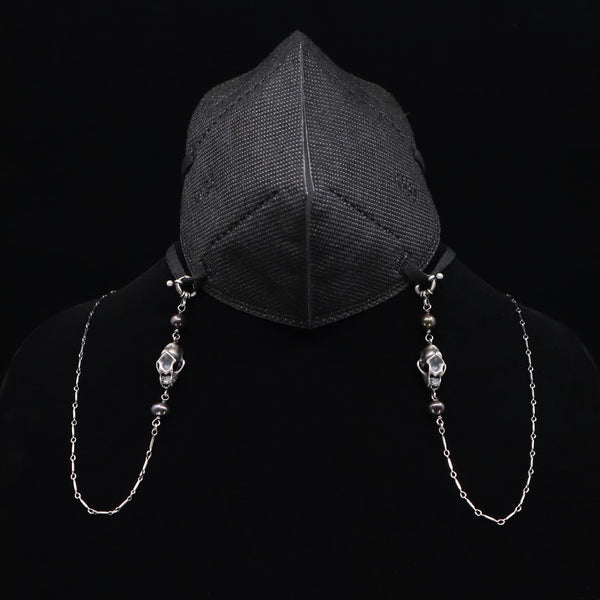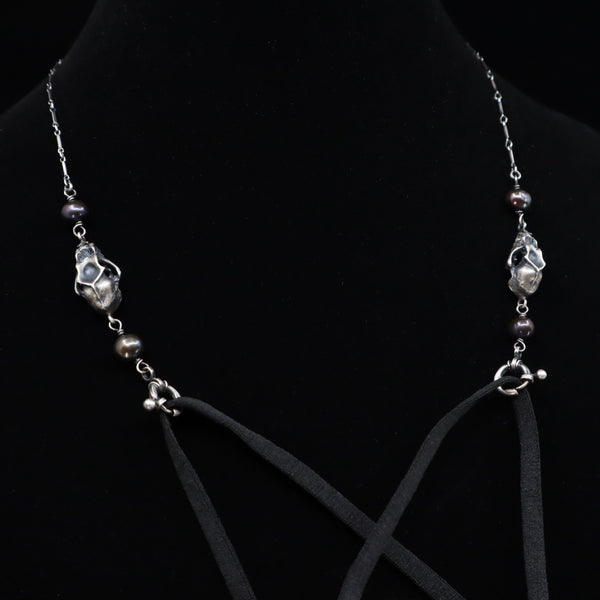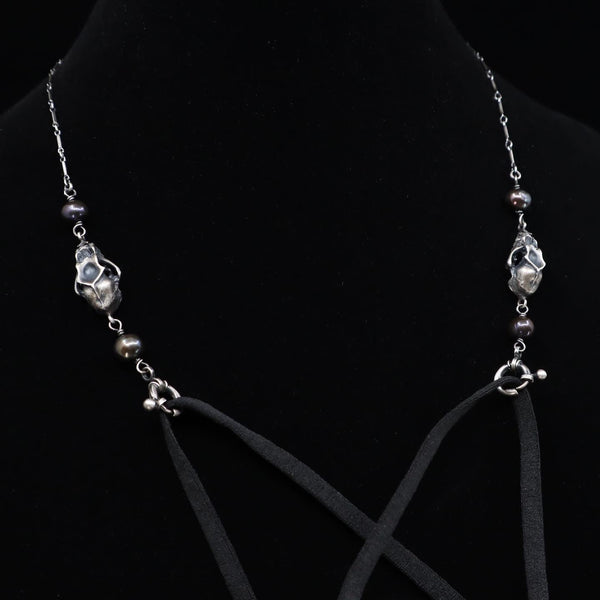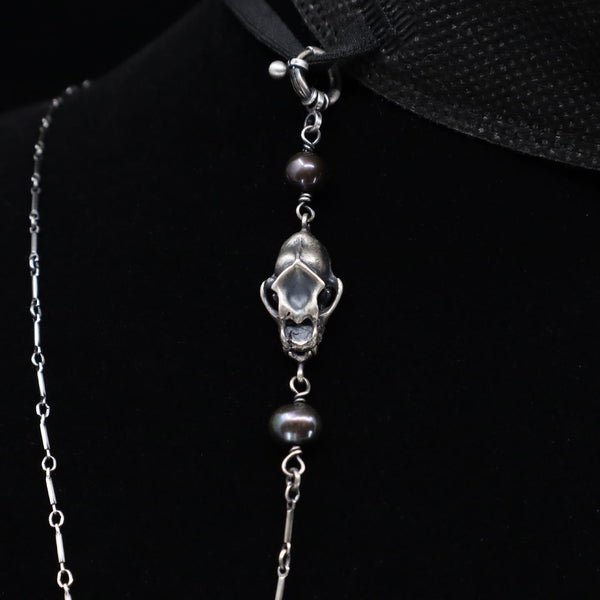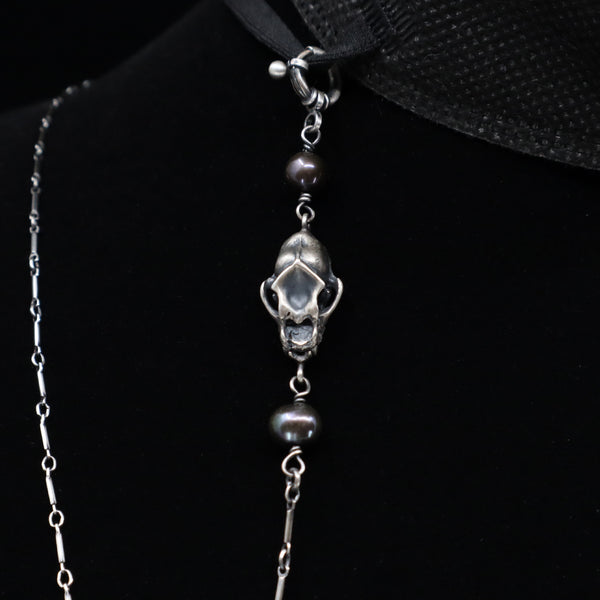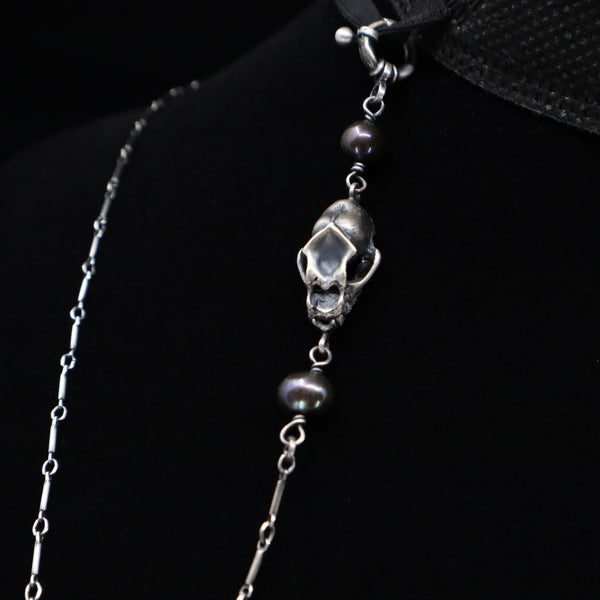 LSD Jewellery
Bat Skull Mask Chain or Glasses Chain
This gorgeous chain can be worn around the neck and attached to your mask straps. It accessorises so beautifully and is very handy when you want to go outside or take your mask off to eat, you can just fold your mask and let it hang around your neck! 
This particular chain has two very gothic looking sterling silver replica bat skulls, with two freshwater pearls above and below. It comes with a bar link chain and measures 30 inches in length.
The mask chain pictured is an antique matte finish but is also available in antique polished or oxidised finishes.  I suggest going with a contrasting colour to your hair, I have black hair and wear an antique matte chain and it makes it pop even more.
Please allow 1-3 weeks for creation