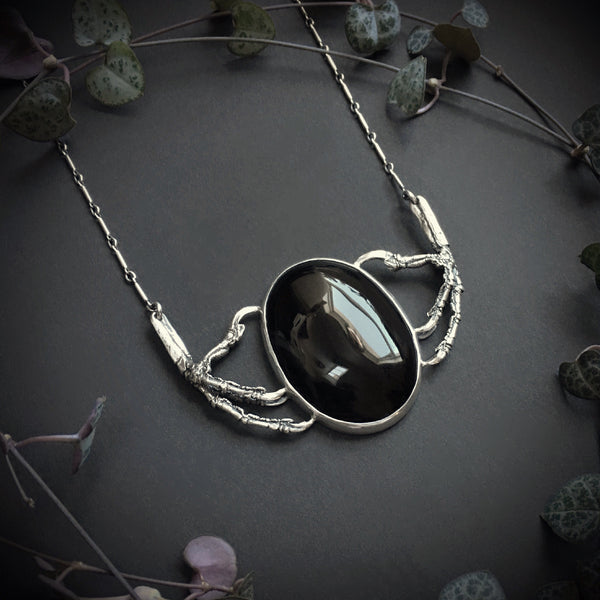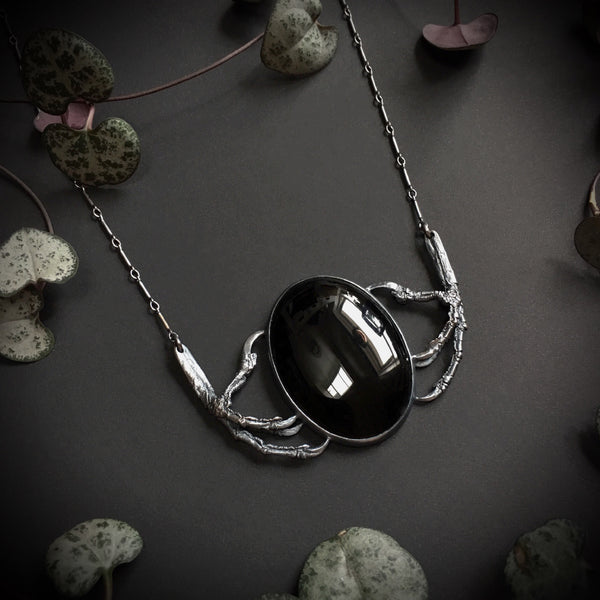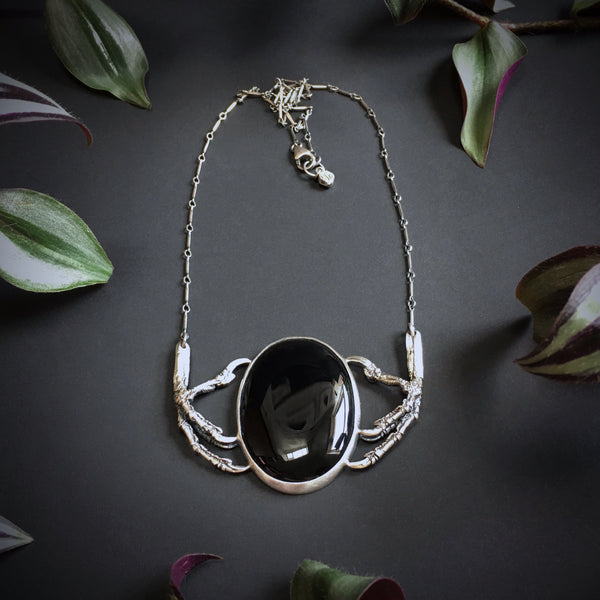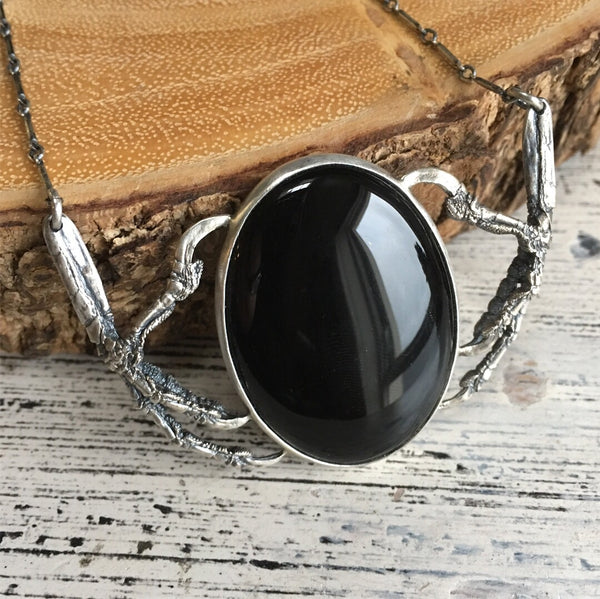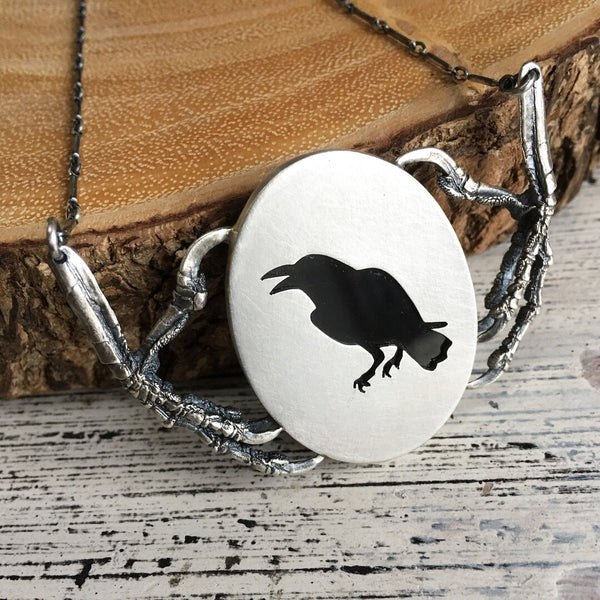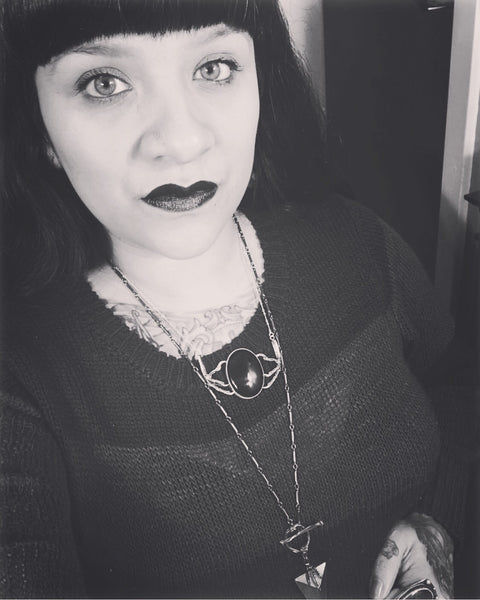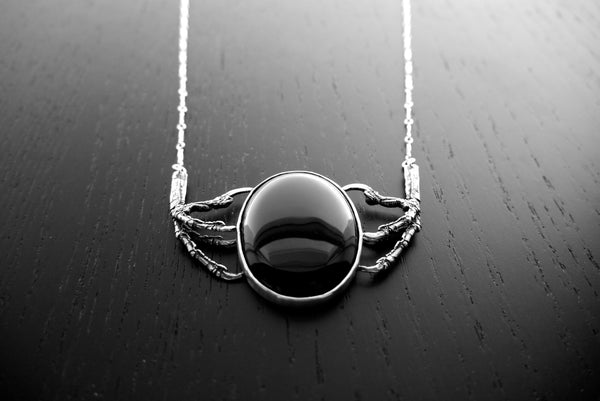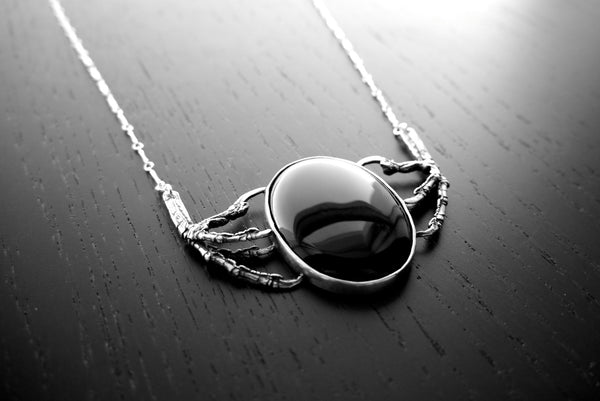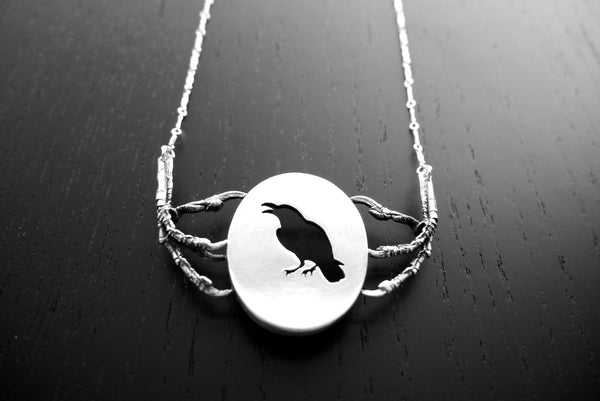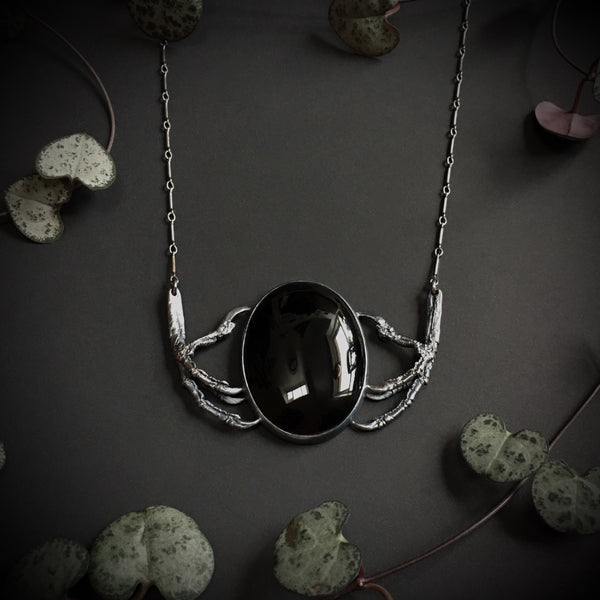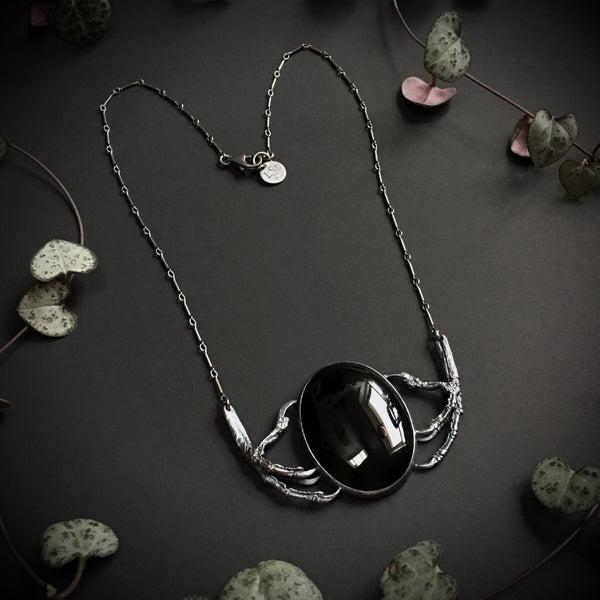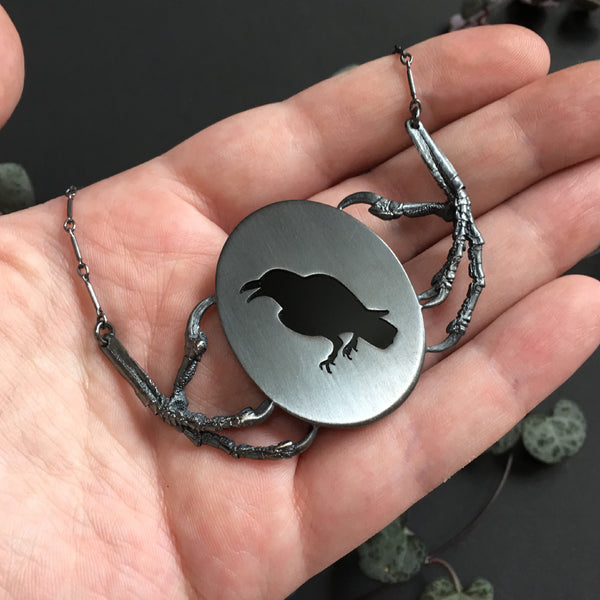 LSD Jewellery
Nights Watch Necklace
It was inspired by the Nights watch in "Game of thrones". It is kind of a homage to all the men who served in the nights watch and have died protecting the people of westeros (With little thanks). The men of the nights watch are commonly called "Crows" By the wildlings.
 This Piece is heavily influenced by victorian mourning jewellery. The Black onyx Cabochon is so dark, slick and mesmerising.
Like all my jewellery i feel you can and should have your own interpretation of what it means.
It is made entirely of sterling silver, with a beautiful 40mm Onyx. The legs were cast from real birds legs and have been blackened and polished. On the back of the necklace i have cut out an intricate little crow, so it can be worn either way. The width of the centre piece is 2.7 inches wide (take this in to account when choosing the chain length, and the height is 2 inches.
It can come in either a polished finish, antique matte or oxidised finish.

Your piece is made to order so Please allow me 1-3 weeks to create and send this item.
Your beautiful ring will come in its own L.S.D Box to keep it safe in.
STUNNING
The craftsmanship for this piece is absolutely magnificent! I get complements every time i wear it!
Perfection in black
I fell in love with this piece a number of years ago, but never thought I'd ever have it. It's just as gorgeous in person, if not more so. The first time I wore it, my neighbor (a retired jeweler) complimented me on it and said he loved the way it was set, and I couldn't agree more. I love the bird leg setting so, so much. The stone is nice and big as well, and super smooth. I don't plan on wearing it reversed, but it's nice to have the option of essentially having two pendants in one. If this doesn't make you feel like some sort of gothic royalty, I don't know what would.
Incredible!
If I had to describe this necklace in one word it would be: Incredible! Elegant and edgey this necklace is really something to behold! Love it!
absolutely stunning !
absolutely stunning !! I was speechless when I opened the package. exquisite craftsmanship and all too real it is like she dipped the feet in silver. no words can describe her work. I am so happy I bought this necklace.
Um HELLO!
Um HELLO! Look at this! It's freakin awesome! It's beautiful! The claws, the chain, the detail on the back all perfect. I love it! I can't wait to get another piece!