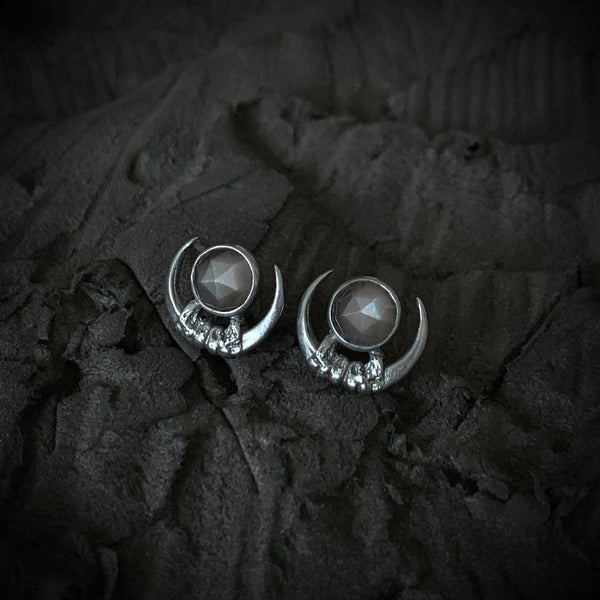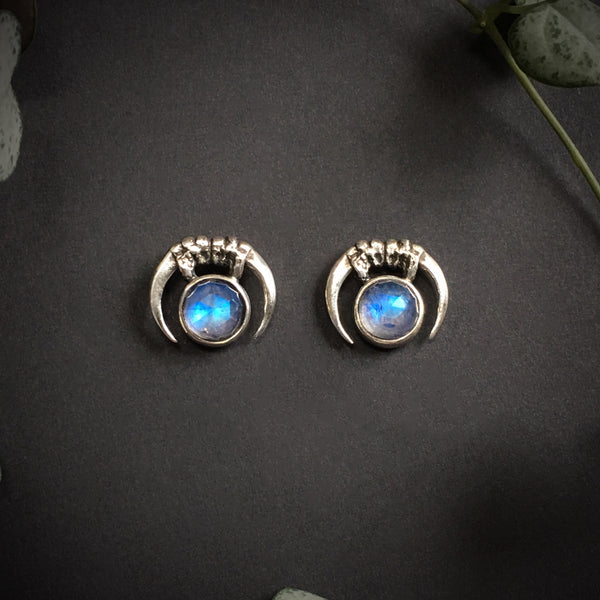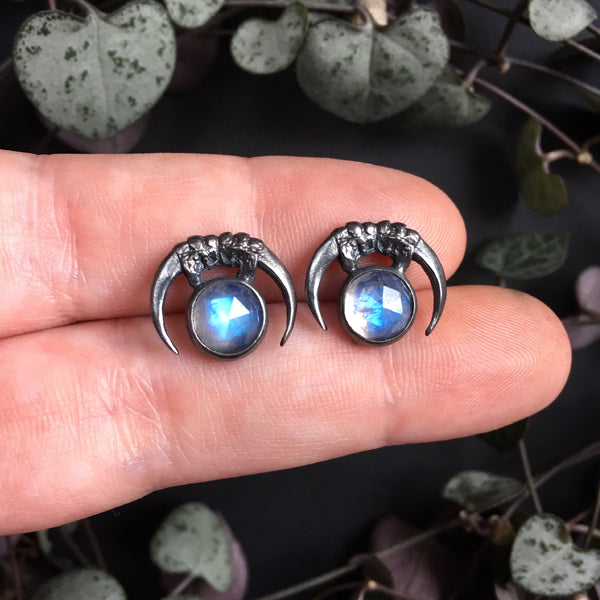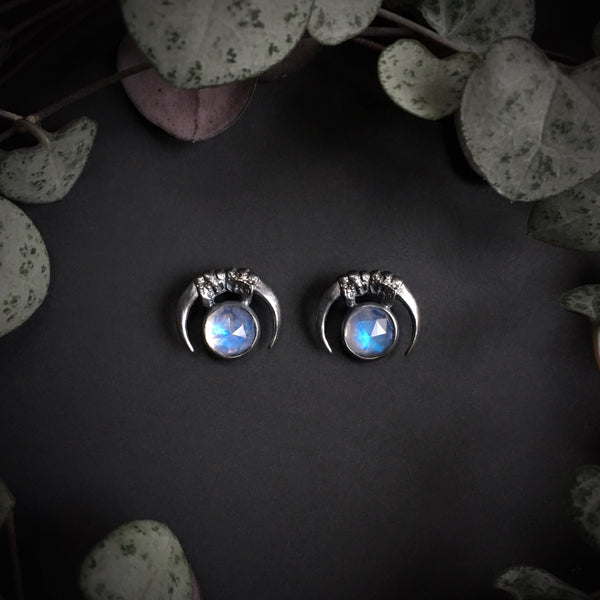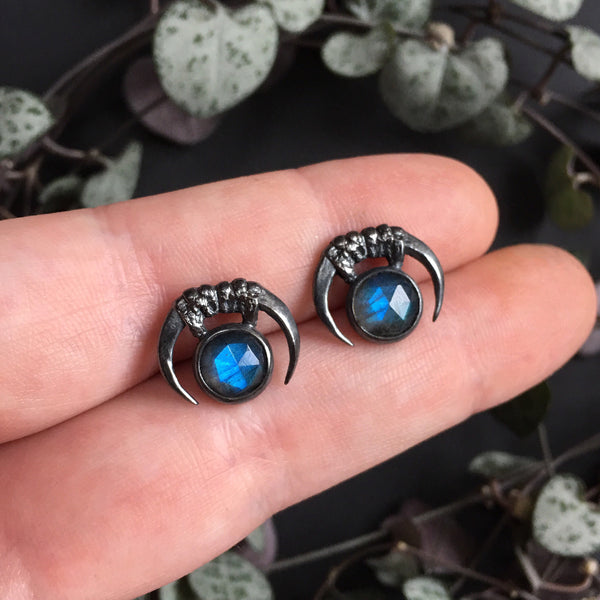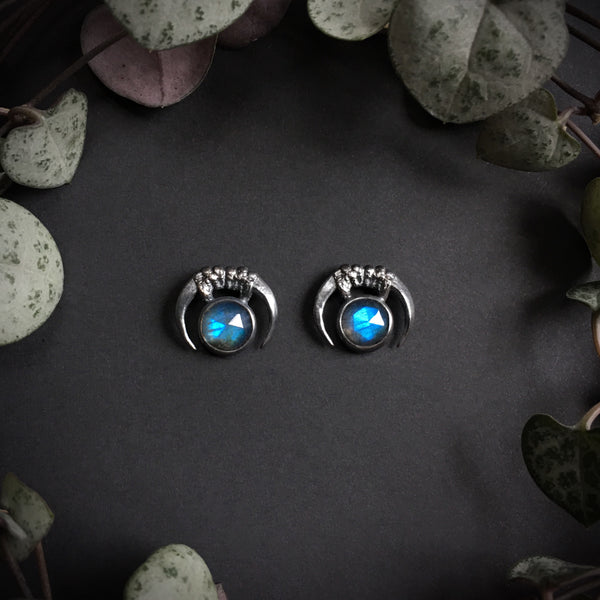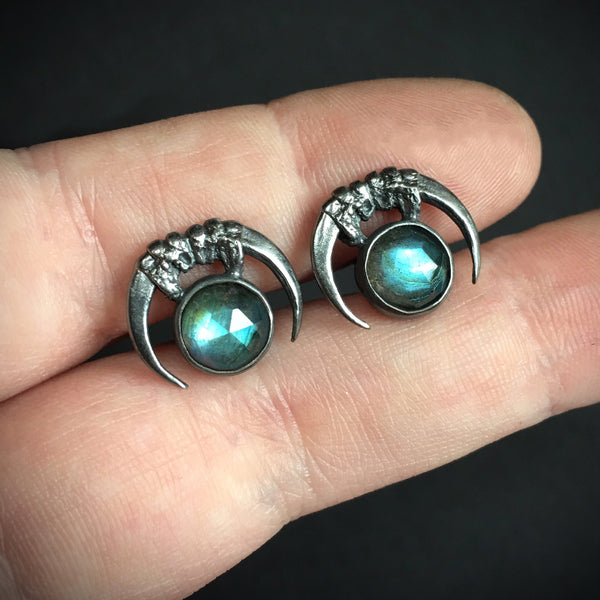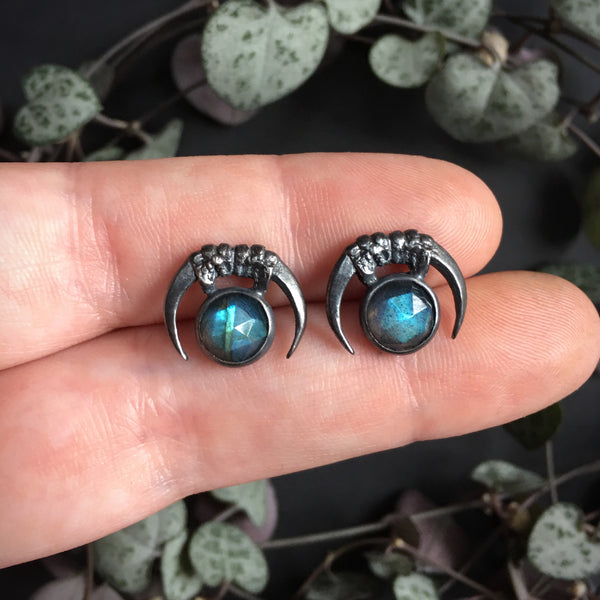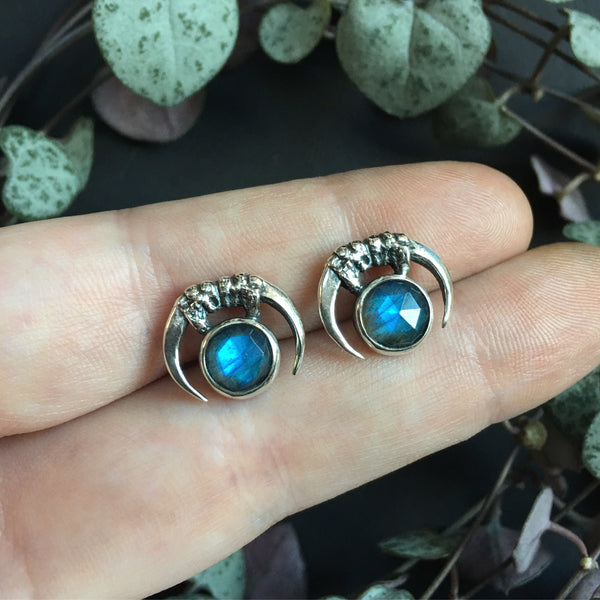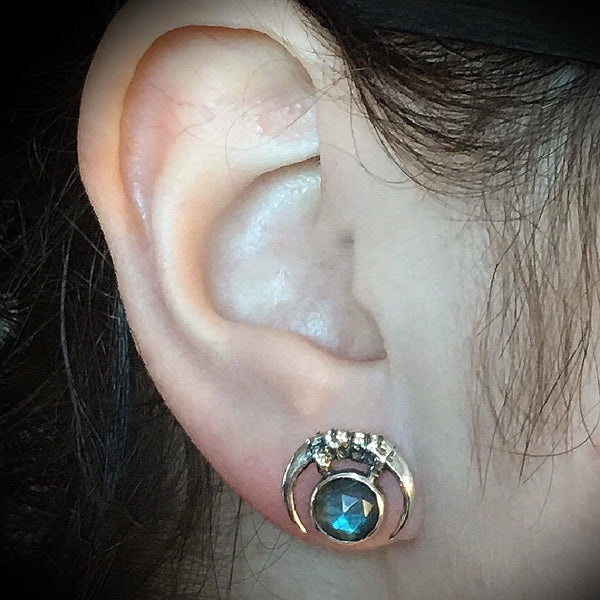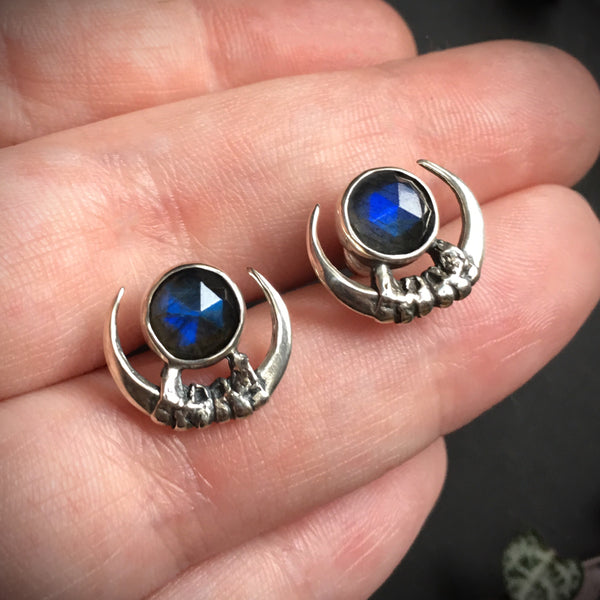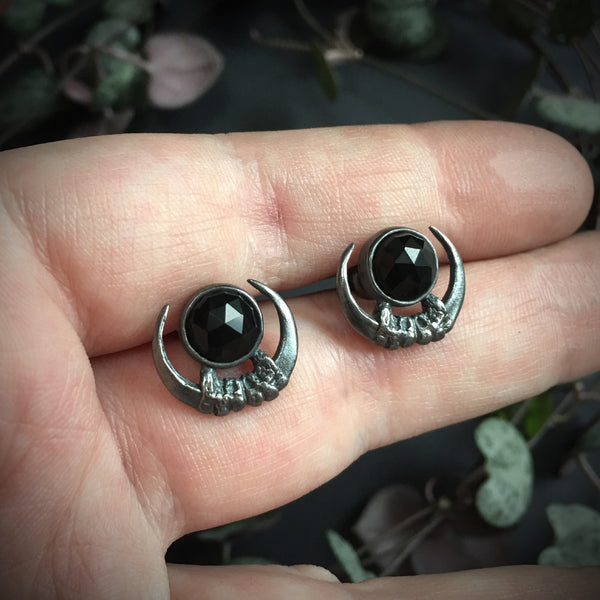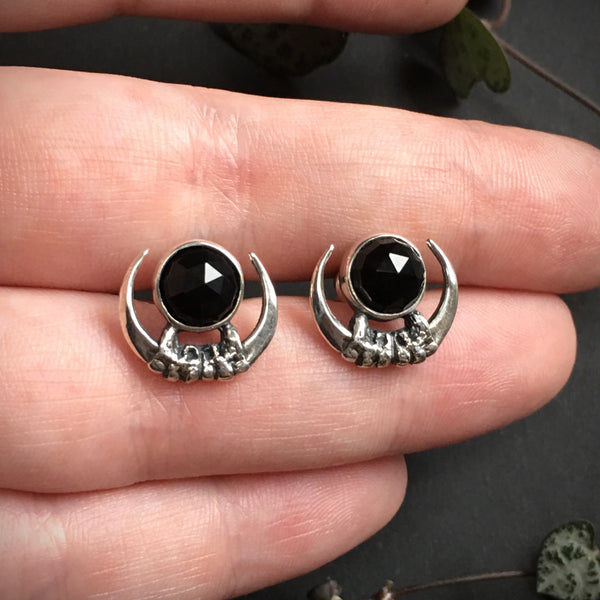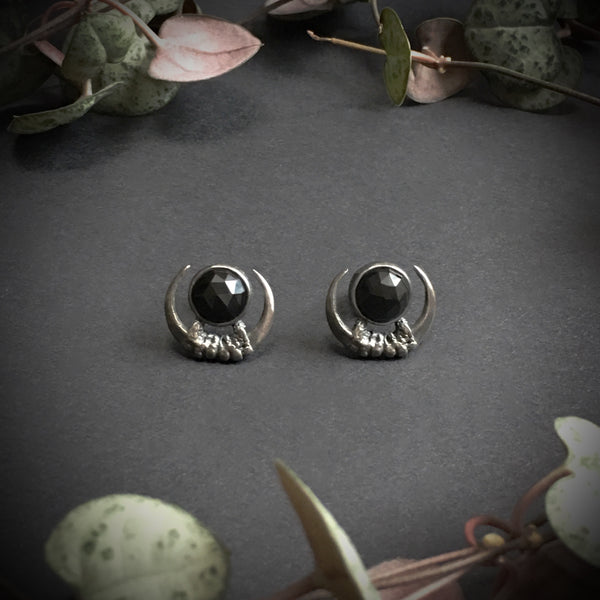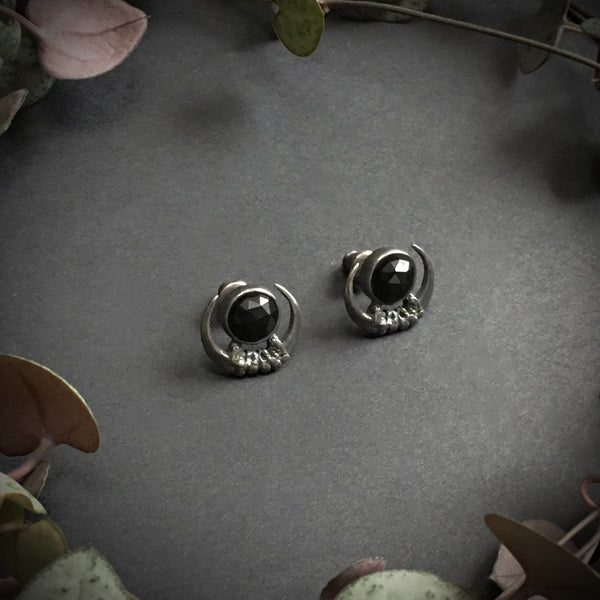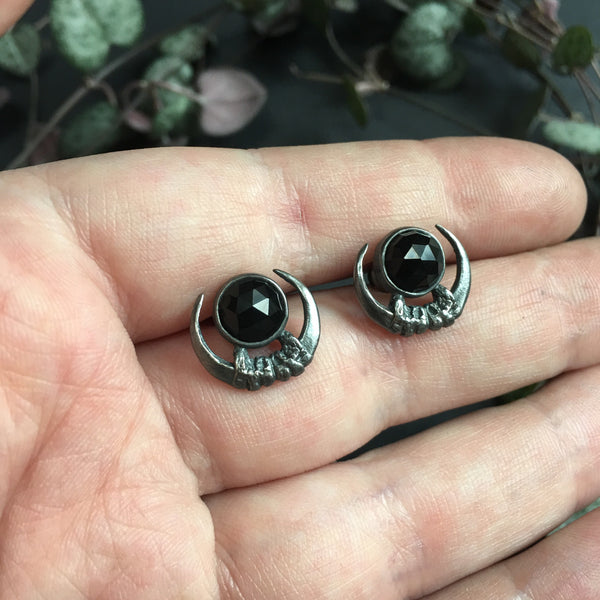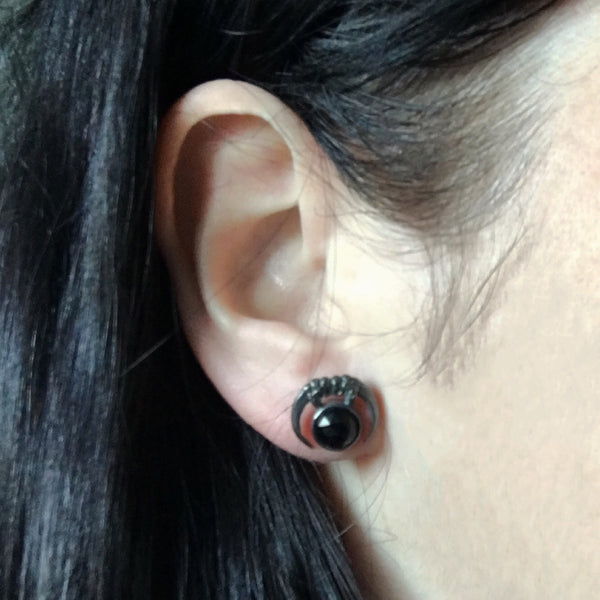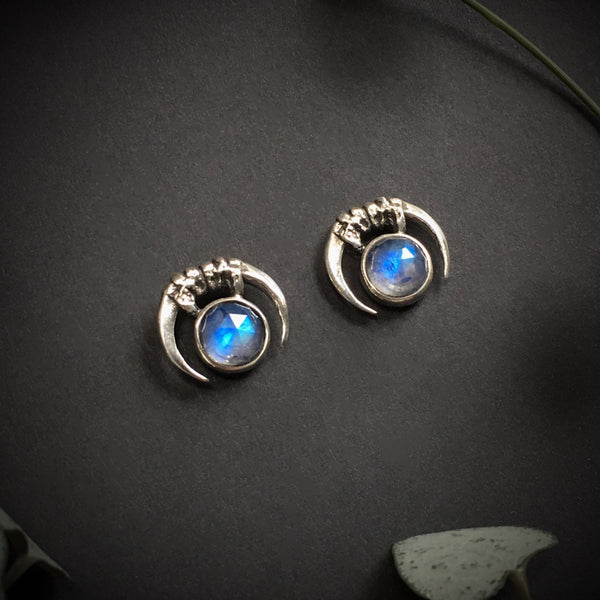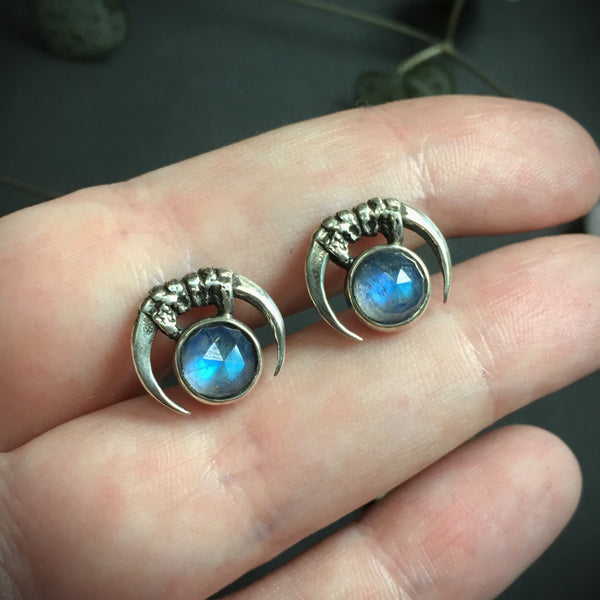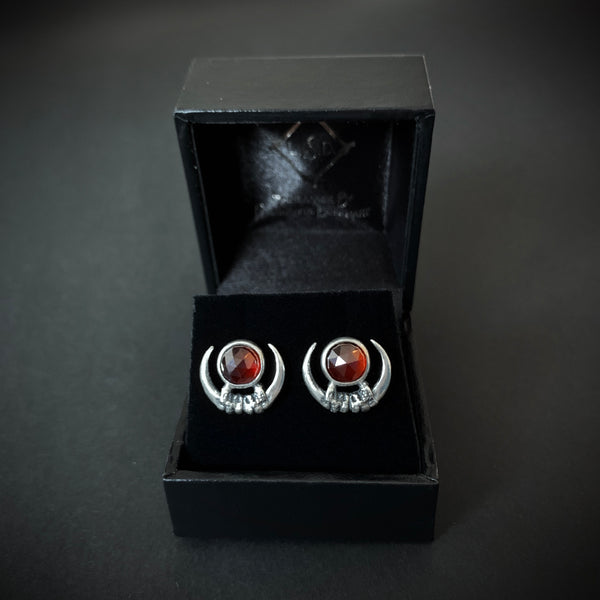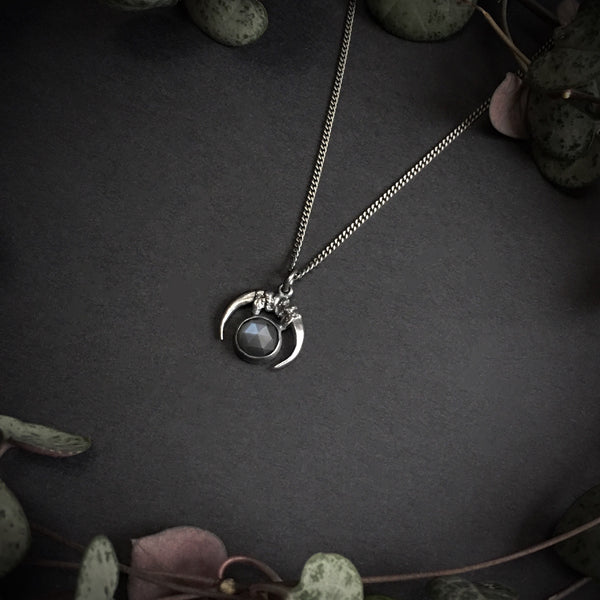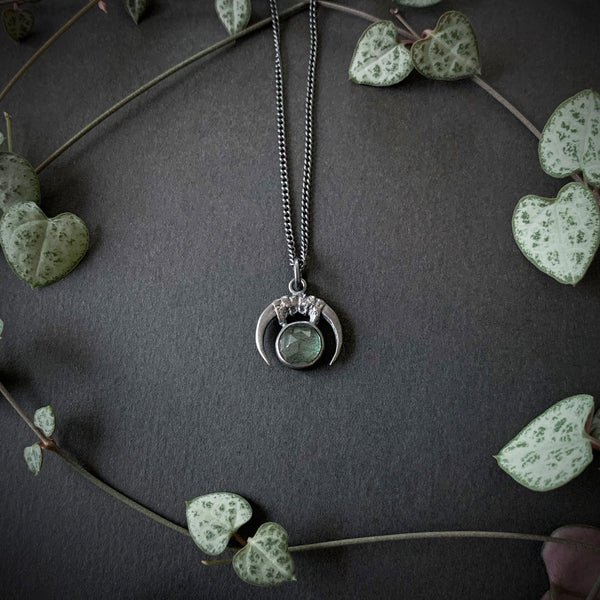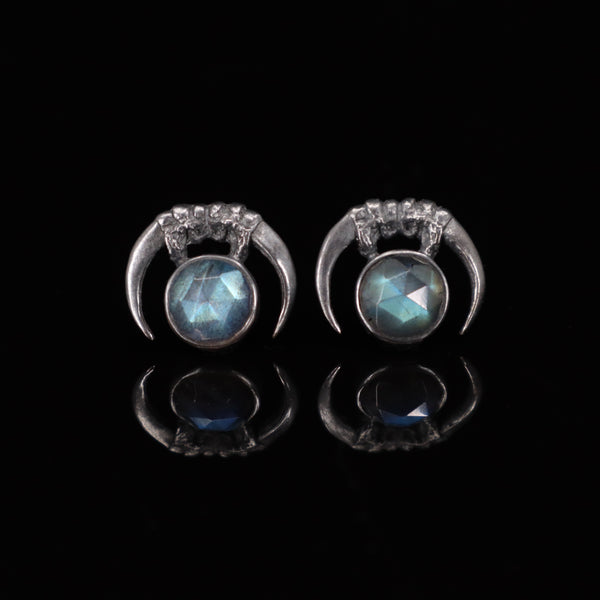 LSD Jewellery
Luna Obscura Studs
These studs are a cute but fierce addition to your LSD collection! They are little sisters to the original LSD Raven moon / lunar eclipse designs
The Luna Obscura studs or "Moon eclipse" - in Latin - feature a cute crescent moon made from sterling silver castings of parrot talons, encircling a beautiful 7mm rose Cut gemstone (Onyx, Garnet, Grey Moonstone, Rainbow Moonstone or Labradorite.) 
It can come in either an Oxidised, Antique Matte or Antique Polished finish. They measure 11mm wide, and are a great size on the ear lobe.
To see other gem choices for the studs - you can see them in the pendant version here. Please note that all gemstones are different and if you have a preference for colour for your labradorite, or a specifically darker tone of garnet let's say - please let me know in the comments box and I'll do my best to accommodate you! It is usually almost impossible to get an exact pair of matching stones, but I do my best to make sure they are close in tone! Happy to make them mismatched too if that's your thing ! 
These are made to order so please allow 1-3 weeks for me to make and send these.
They come in a luxurious LSD vinyl earring box.
Absolutely gorgeous!
It's petite, it's full of starlight and such a bold piece. Thank you! 😊
Lovely made
The shipment took alot longer due to the pandemi but it was worth waiting.
Just what I needed!!
This is the only jewelry store that actually clicks with me. I love the style, gothic and mysterious, but also delicate and expensive looking. I haven't found any other place that sells jewelry like this one. The Luna Obscura pendant is small, delicate, and very original. Love!!!
Wonderful!
I have a fair few pieces from LSD-Jewellery and this one is just as lovely as all my other pieces. It's so elegant and beautifully detailed. I love it
I love it
Appropriate and sturdy for all your ceremonial magick needs.