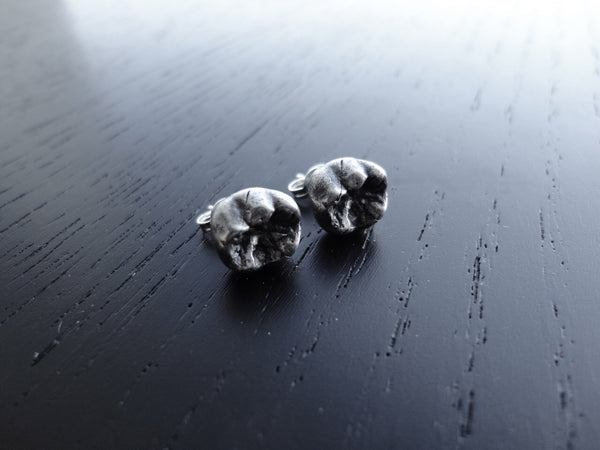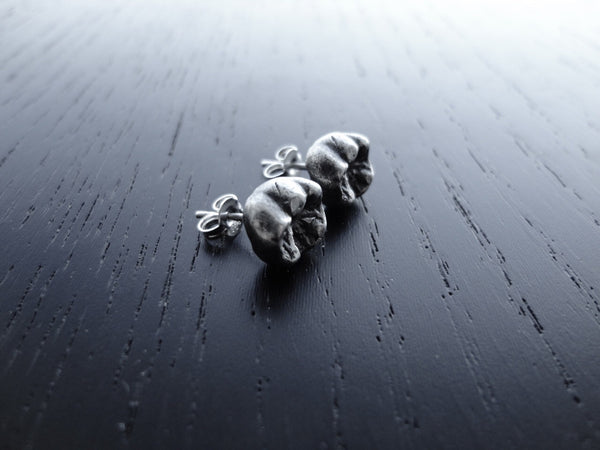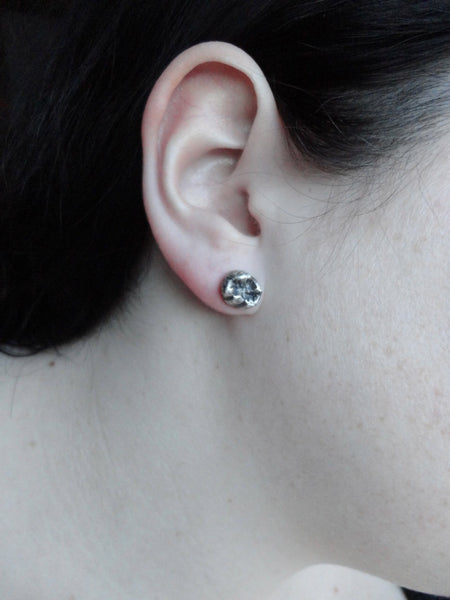 LSD Jewellery
Baby Tooth Studs
These studs are cast from a beautiful fragile baby tooth in to strong, everlasting sterling silver. 

They are gorgeous and simple but with an edge of wierdness and strange beauty. The earrings have an antique Matte finish in these pics Which show the beautiful cracks, crevices and mountains the tooth has. It is also available in oxidised, antique Polished and polished bright silver finishes. 

They are 9mm wide and 5mm tall and completely made of sterling silver.


AMAZING earrings.
AMAZING earrings. These are truly works of art. Thank you so much for sharing your art on this site!