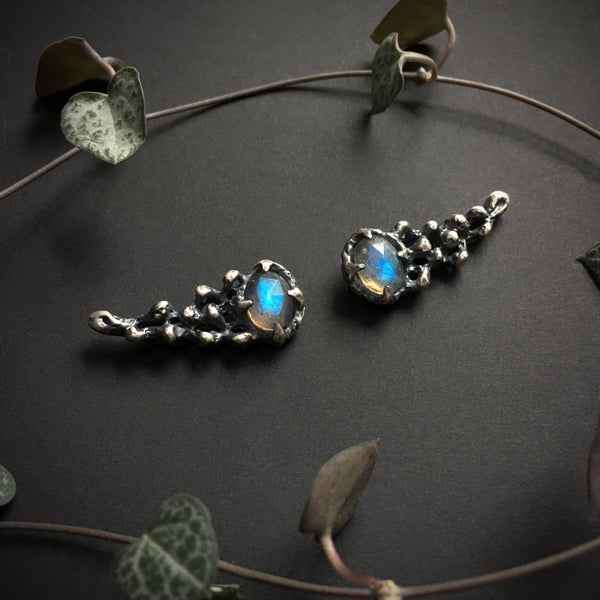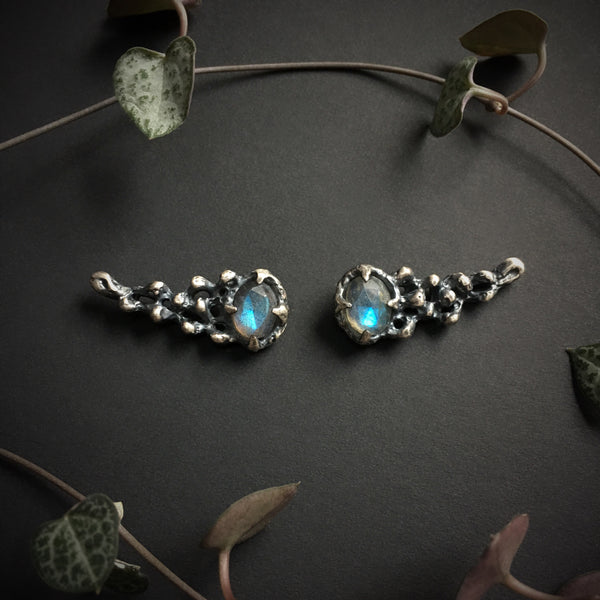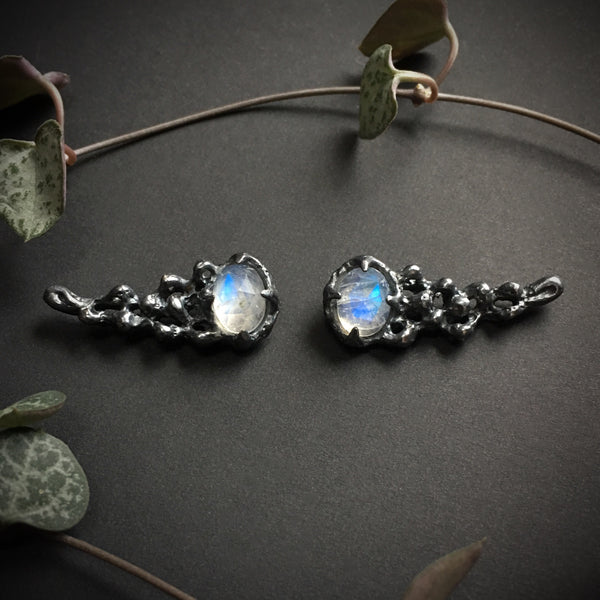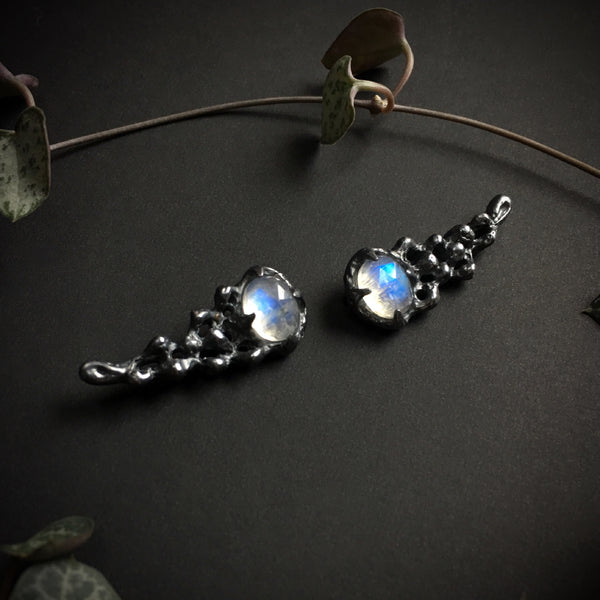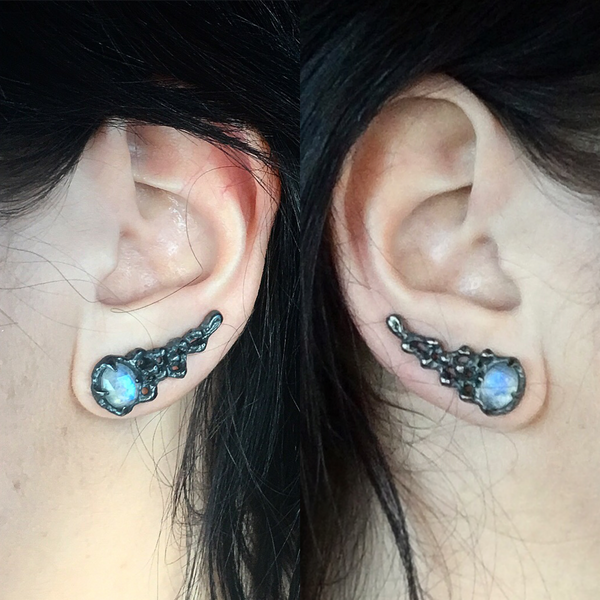 LSD Jewellery
Drowned God Ear Climbers
These ear climbers are a new interesting addition to the drowned god/sea nymph collection - they sit up the ear - literally clasping the ear. To put them on you simply put the earring in your ear like it was a normal earring, then flip it up against your ear and squeeze the ear wire at the back to clamp it to your ear. 
It features a setting that was hand carved in wax and cast in silver. It has set in to it either Rainbow Moonstone or Labradorite rose cut gemstones. It can have either A antique Matte, antique polished or Oxidised finish.
Please allow 1-3 weeks for me to make and ship your item
It comes in a luxurious lsd gift box.