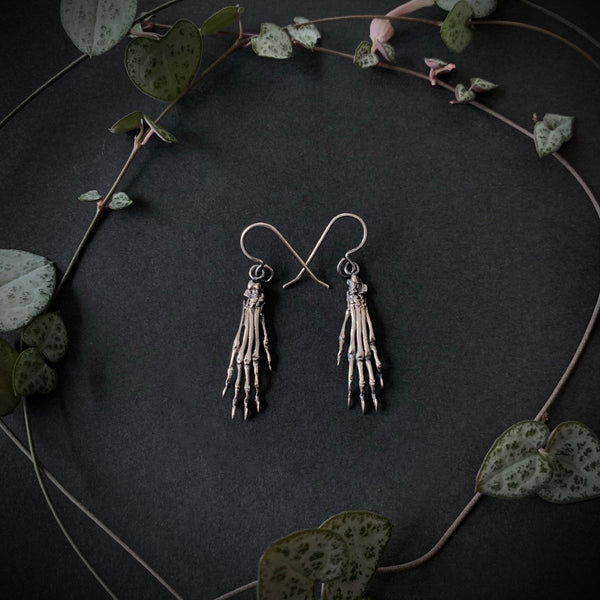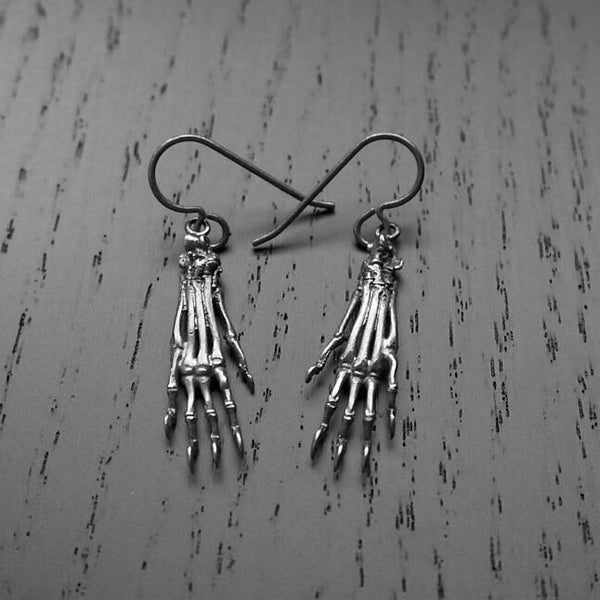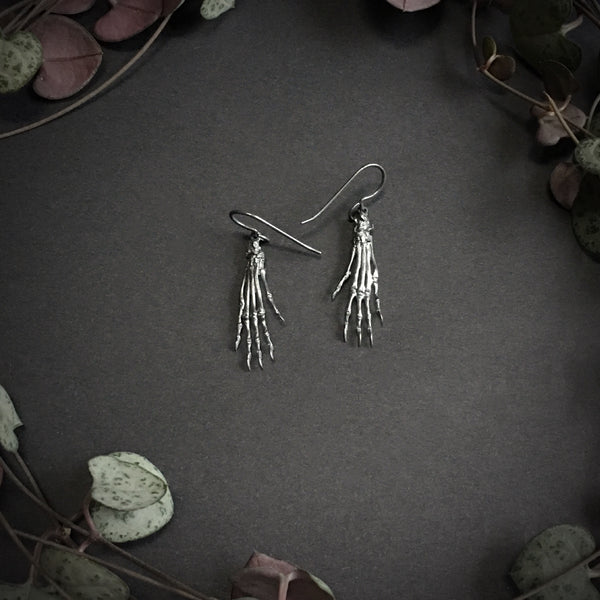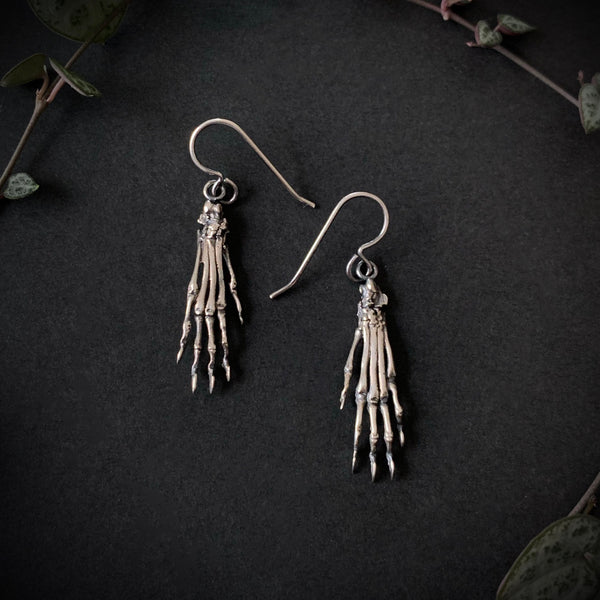 LSD Jewellery
Demented earrings
From my Black Plague inspired "Black Death" Collection, comes these delicate earrings. They feature two Rat paw Skeletons, immortalised in Sterling Silver. The silver has been oxidised to a ghoulish dark grey in the photos that will wear away to shiny antiqued silver over time. It can also come in an Antique Polished finish or Antique Matte finish.

These earrings measure roughly 1 1/2 Inches in length and half an inch wide.

Please note this is made to order so will take between 1-3 weeks for me to make and send. 


It comes in its own beautiful vinyl LSD jewelry box
Great detail!
Great detail! Love these earrings!
Love these earrings!
Love these earrings! Shipped fast :)
Amazing as always!
Amazing as always! Thank you!