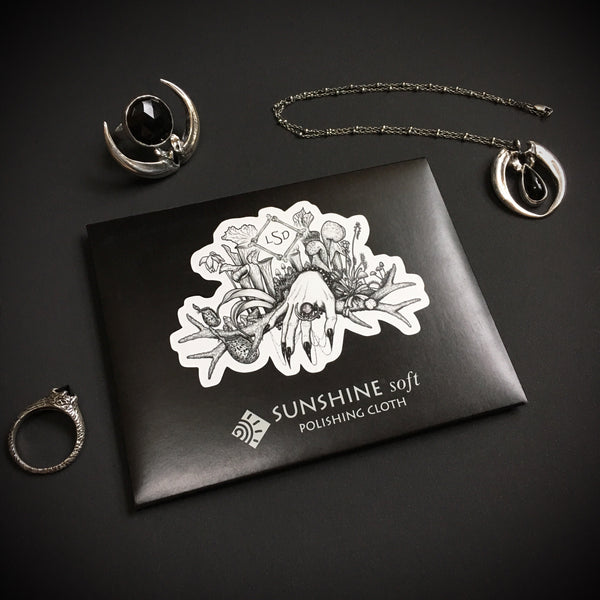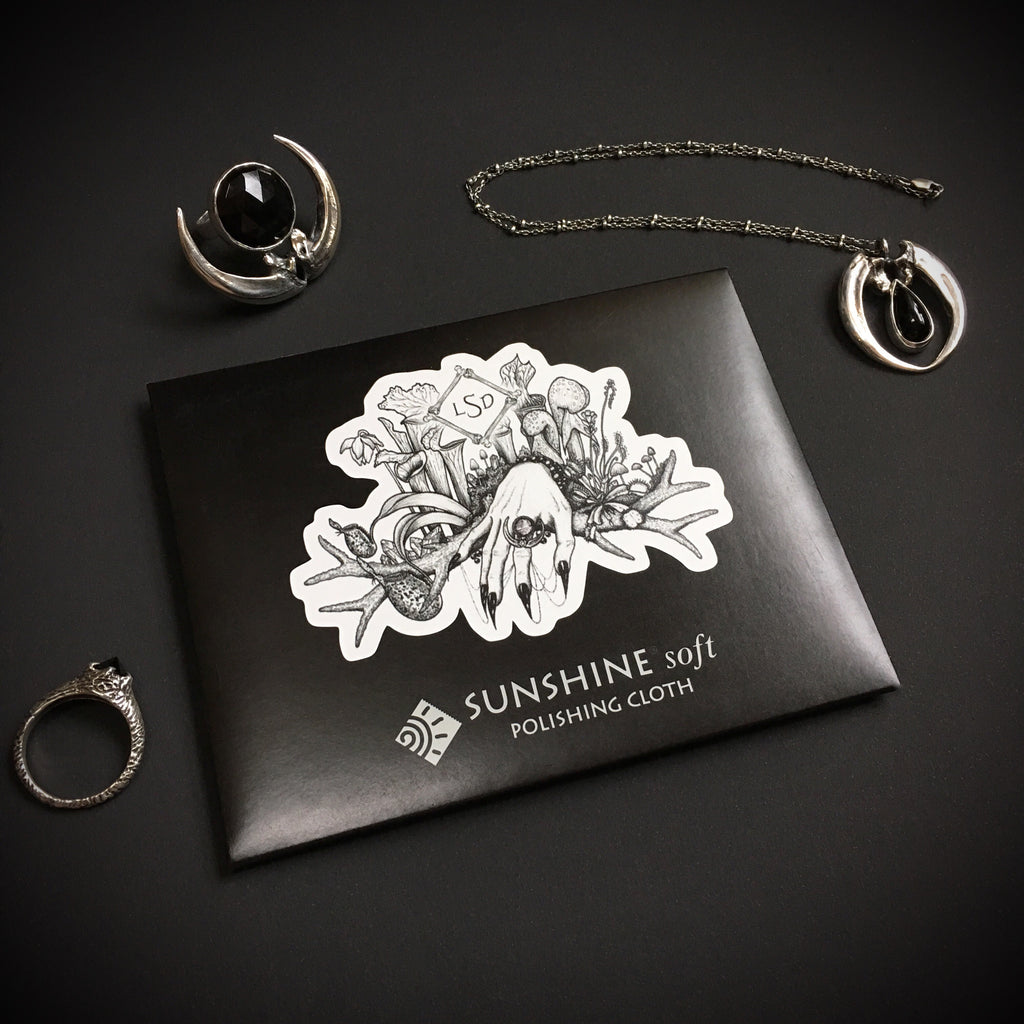 LSD Jewellery
Polishing Cloth
The polishing cloth is used for antique polished jewellery, or bright polished jewellery. And the Matte/Satin finish cloth is for antique Matte Jewellery.
Keeps your jewellery fresh and removes tarnish. 
The small cloth is good to keep one or two pieces looking fresh. If you have a collection of jewellery to clean I suggest the large cloth. You can use it until it's completely Black. Do not wash the cloth.  
Great extra!
This is a great item to add to an order - possibly the best polishing cloth out there.