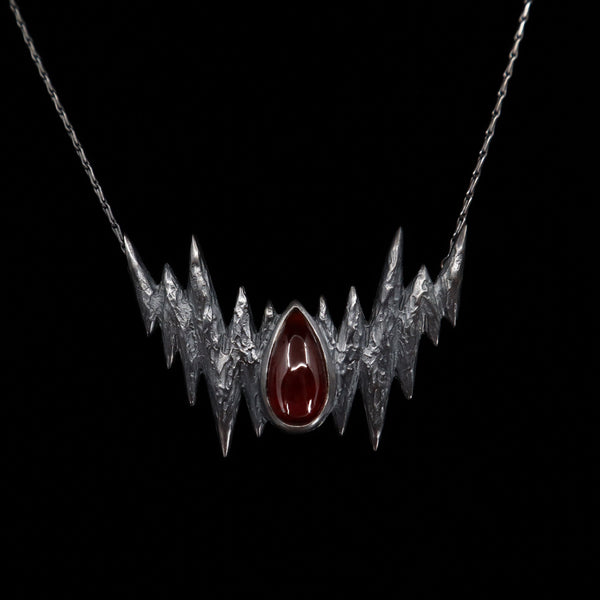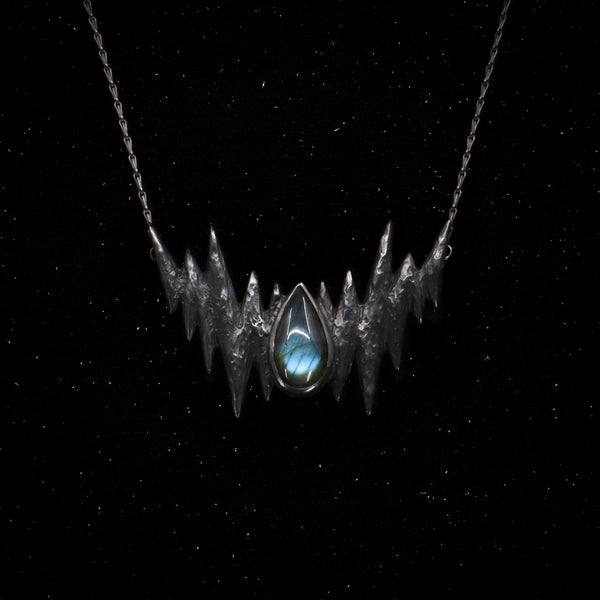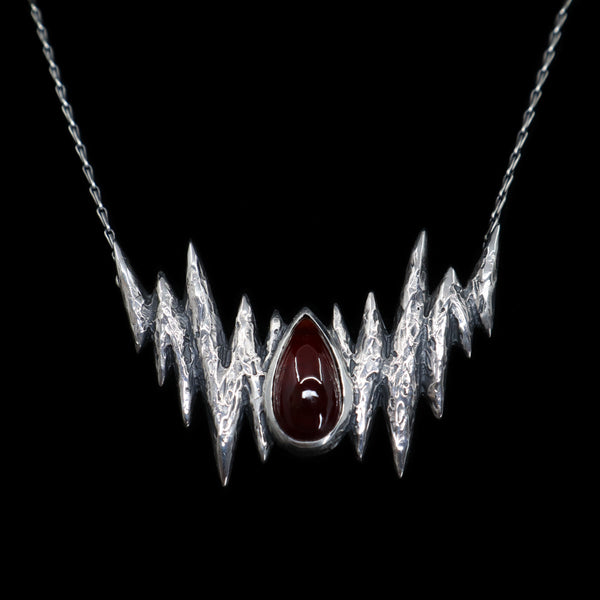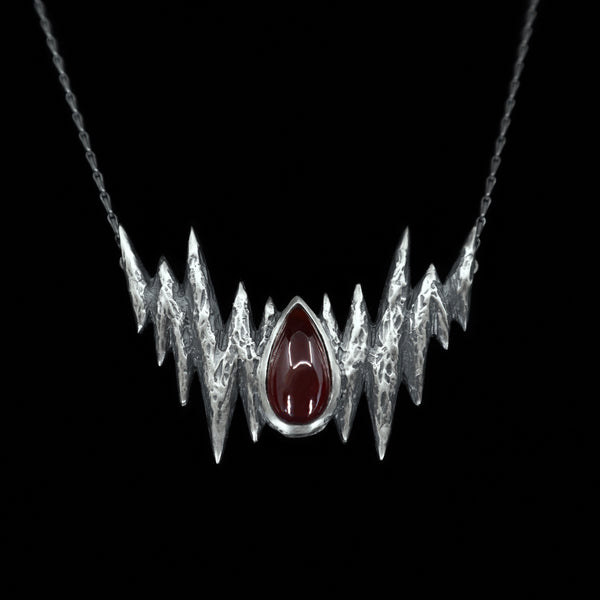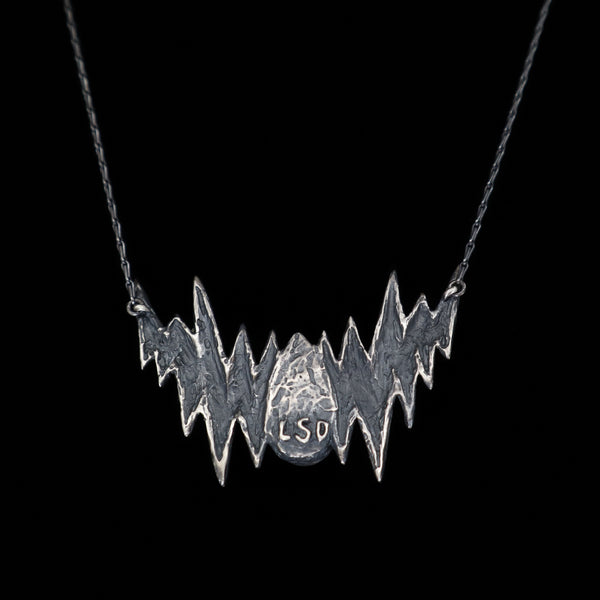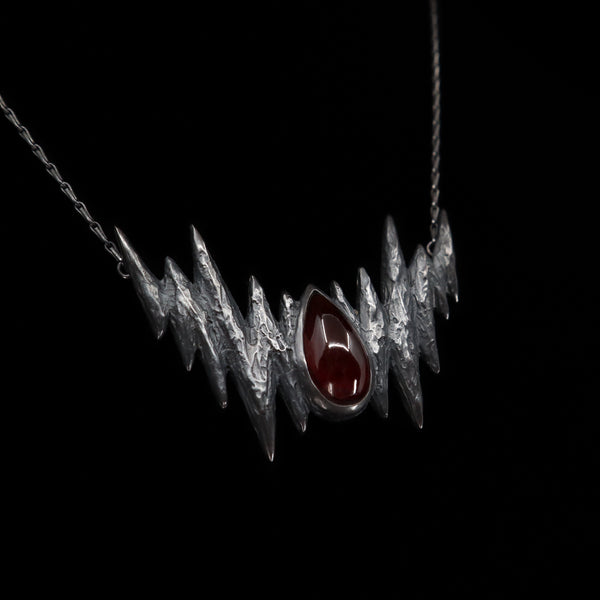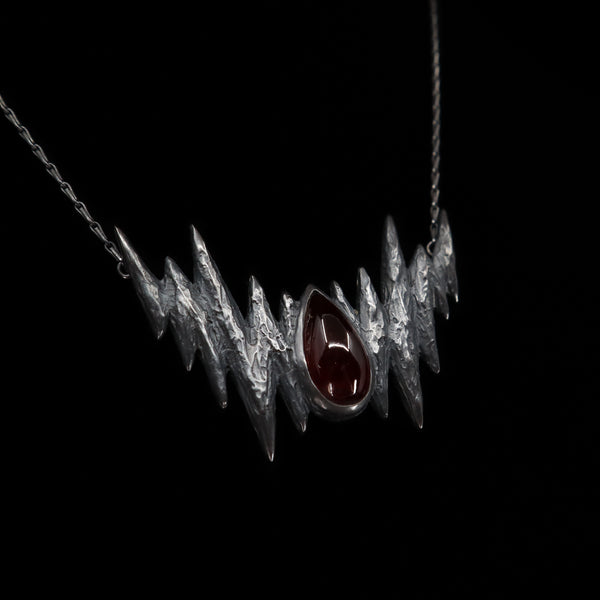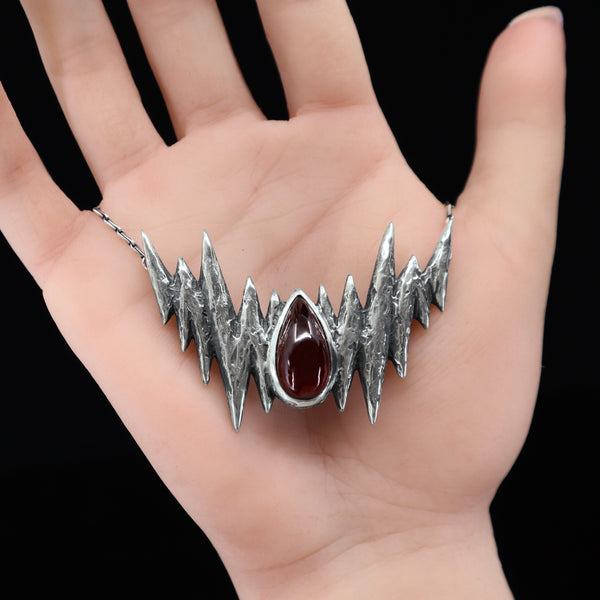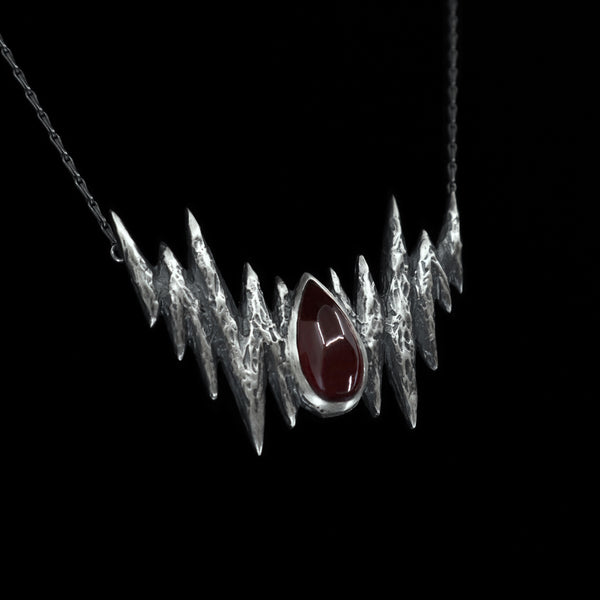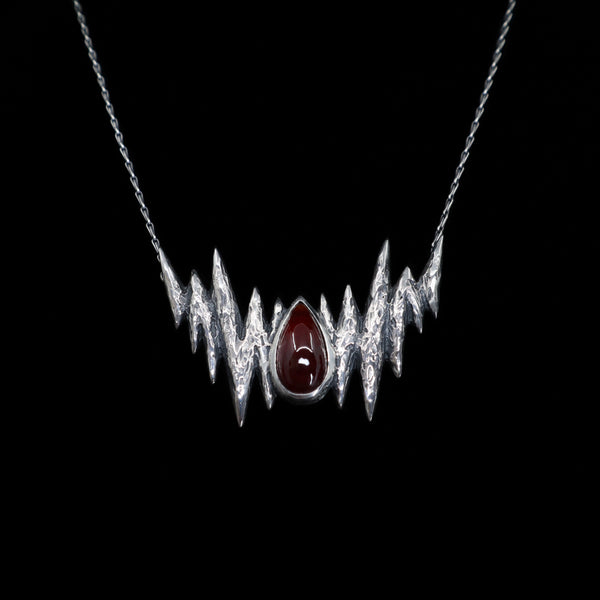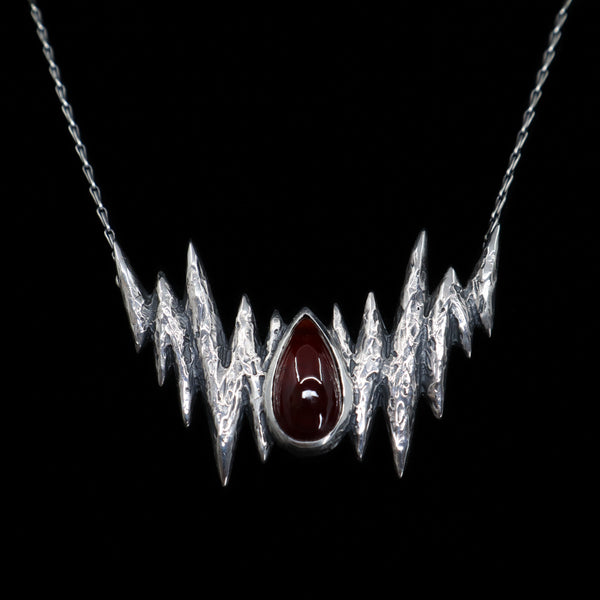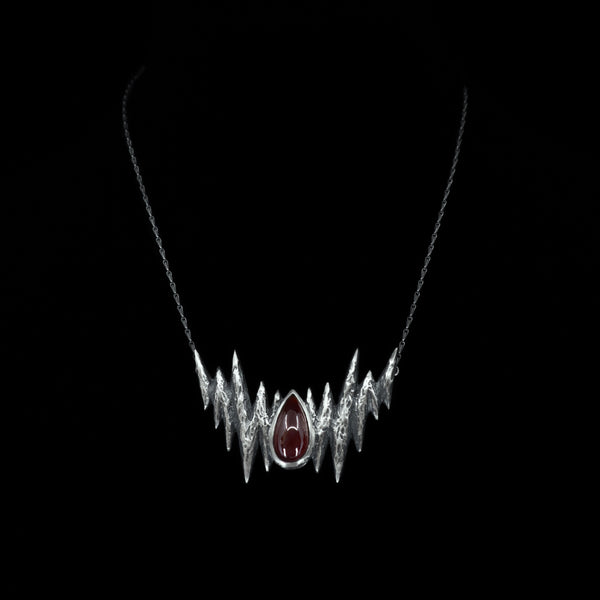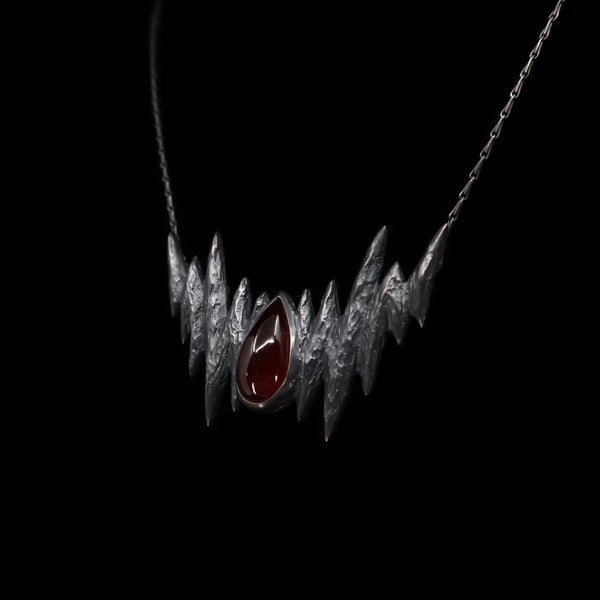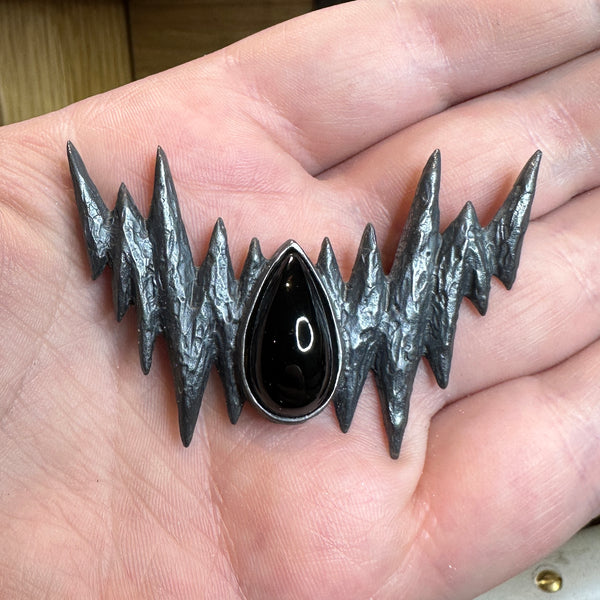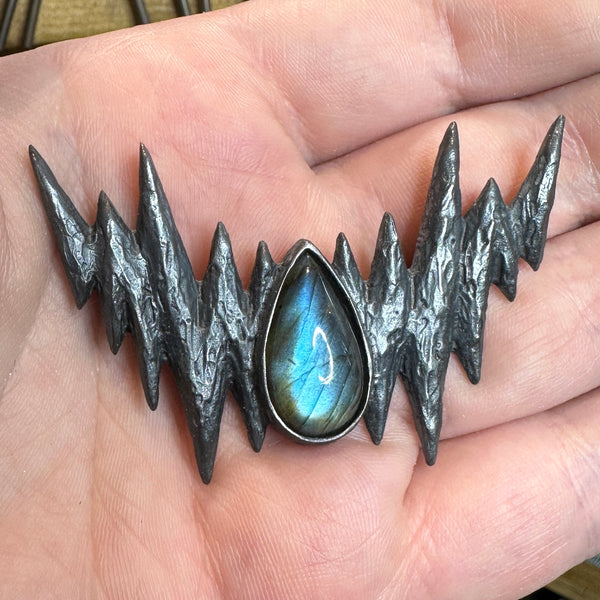 LSD Jewellery
Nosferatu Necklace
This Nosferatu necklace is the mighty relative of the Lestat Ring.
This epic and weighty piece is hand carved with a natural spikey texture in wax and cast immortal in Sterling silver. Send in the middle is a blood drop of Garnet ( now also available on onyx, Labradorite and Rainbow Moonstone).
You can feel the vampiric energy coming from this piece, especially with the garnet set in it.
The necklace measures 2 3/4 inches (6cm) wide by 1 1/2 inches (4cm) tall and hangs from a unique Barleycorn chain.


Please note the shipping time takes 2-4 weeks as it is made to order.
The necklace comes in a custom LSD gift box.