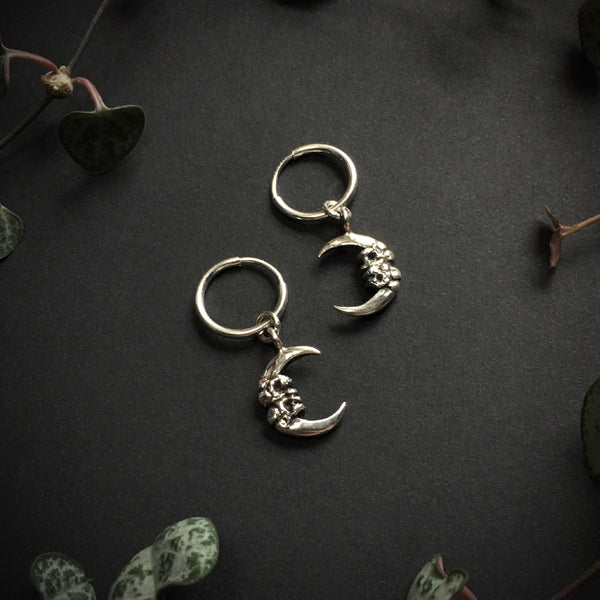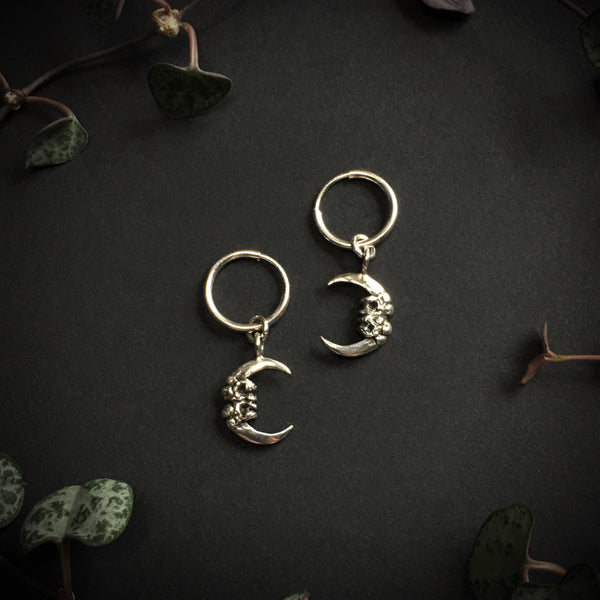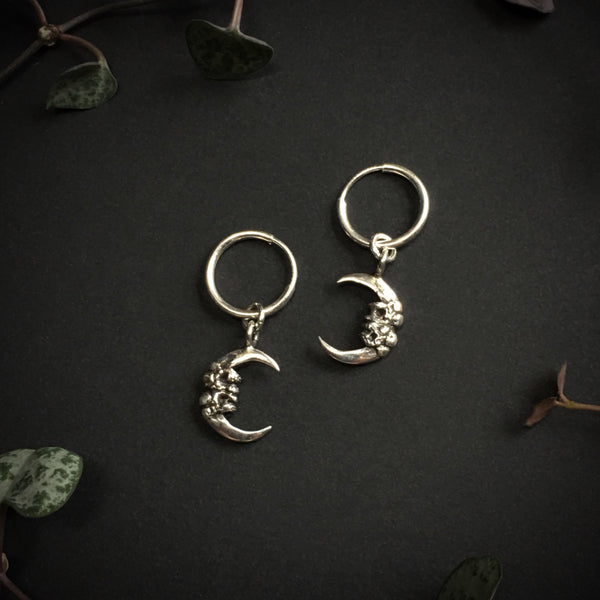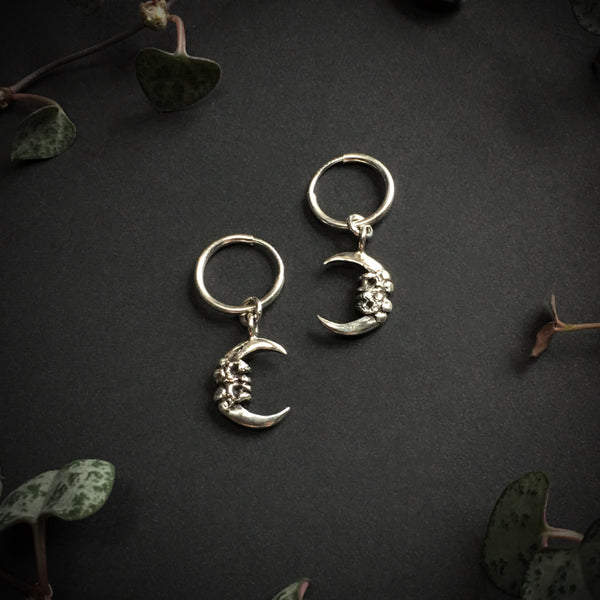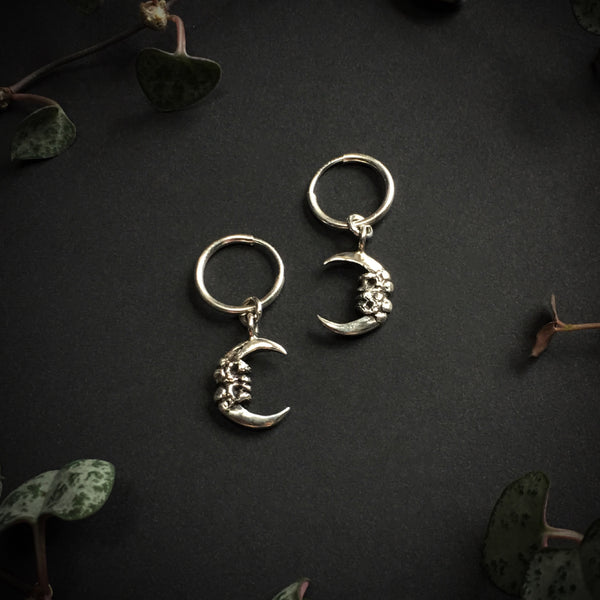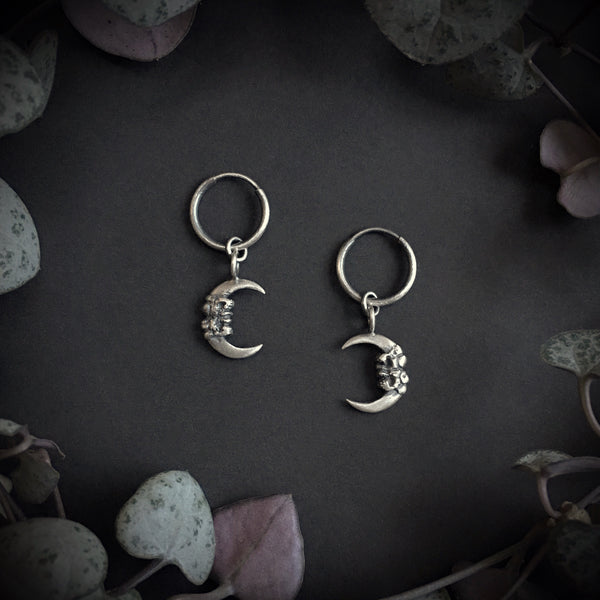 LSD Jewellery
La Petite Lune Earring Hoops
These gorgeous petite earrings feature two fused Parrot talons cast in sterling silver, in the shape of a crescent and waning moon. 
The moons are small and dainty, the crescent moon measures 12mm long, 26mm including the earring hoops. They can come either antique Polished (pictured) antique Matte or Fully Oxidised.
Please allow me 1-3 weeks to create and send your item
It comes in a beautiful LSD branded gift box.