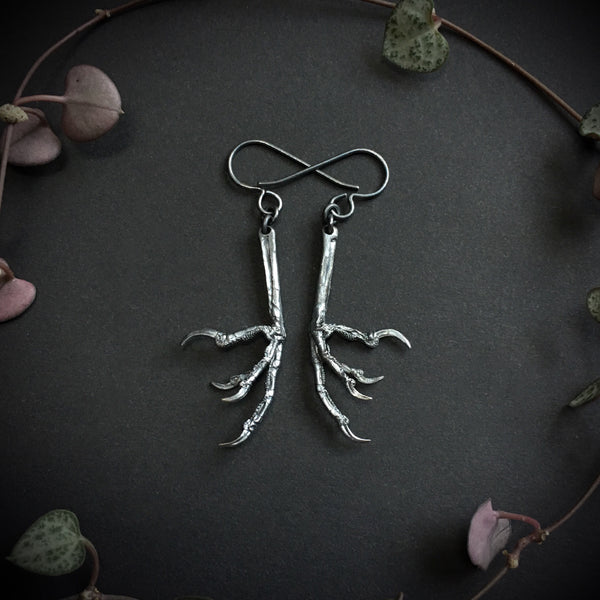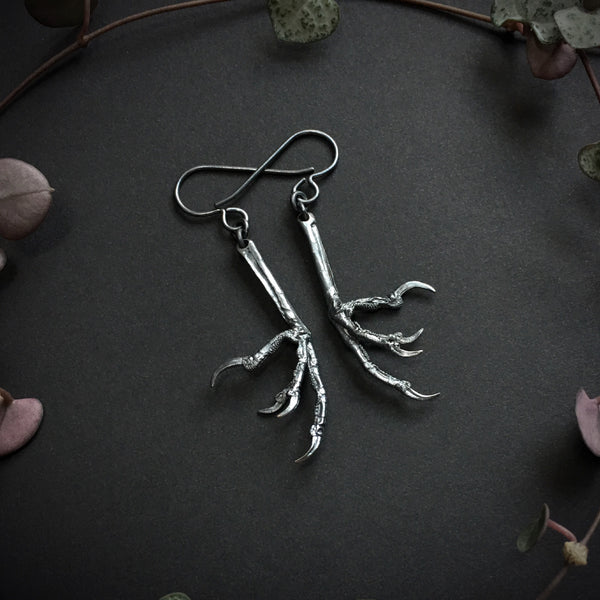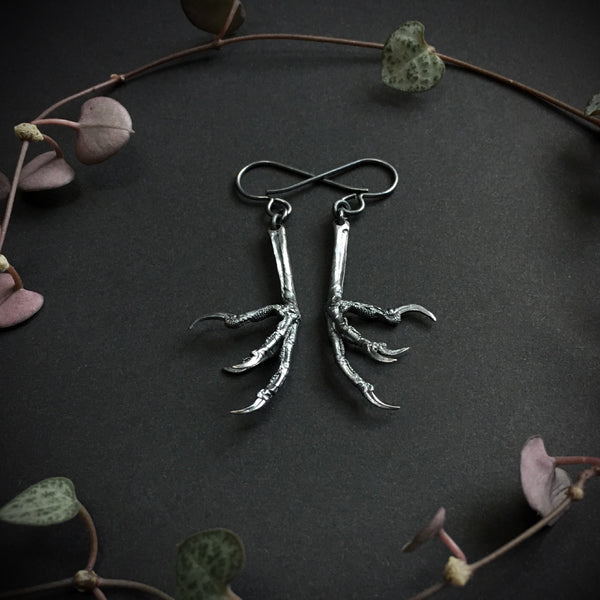 LSD Jewellery
Sparrow Claw Earrings
These earrings are lovingly cast from two beautiful and detailed Bird claws (From a found sparrow that flew in to a window). They are cast in Sterling silver and can have either an Oxidised, Antique Matte or antique Polished finish. These earrings are very dark, but in a sense they are also incredibly delicate and beautiful. A celebration of this beautiful animal. 

The claws are 2 inches long and look stunning on. 

As these are made to order, please allow me me 1-3 weeks to make and send these earrings.
The earrings come in a luxurious LSD gift box
my favourite earrings!
these are so so gorgeous and light to wear. the finish is beautiful, the detail is astounding and these are definitely my favourite earrings out of all the pairs i own (and i own a few). i love these to death! would highly recommend 😊😊
incredible detail
these have very quickly become my favorite earrings. so so worth the splurge for me. the detail is absolutely fascinating, impeccable even, and as someone who has cared for and adored birds my entire life these earrings are a gorgeous homage to such beautiful creatures. charlotte so clearly puts her entire heart into her work, and was lovely in communication with me about my order. i also cannot thank her enough for my gift, a gorgeous talon keychain that has a forever spot on my keys. i am and will continue to be a repeat customer, thank you so much for your art <3