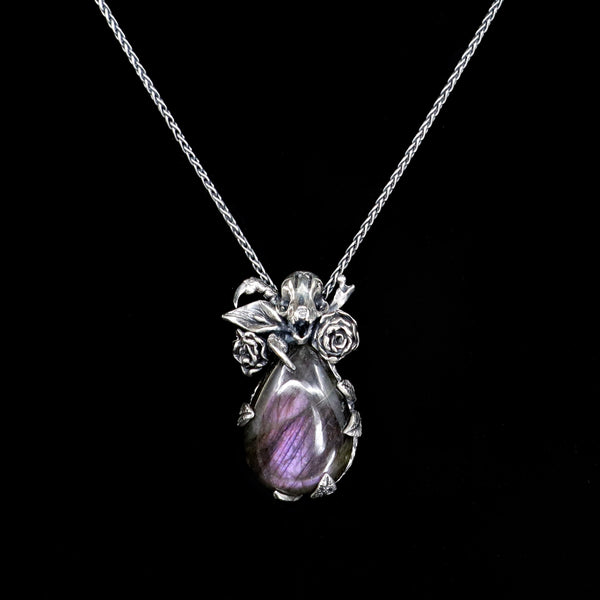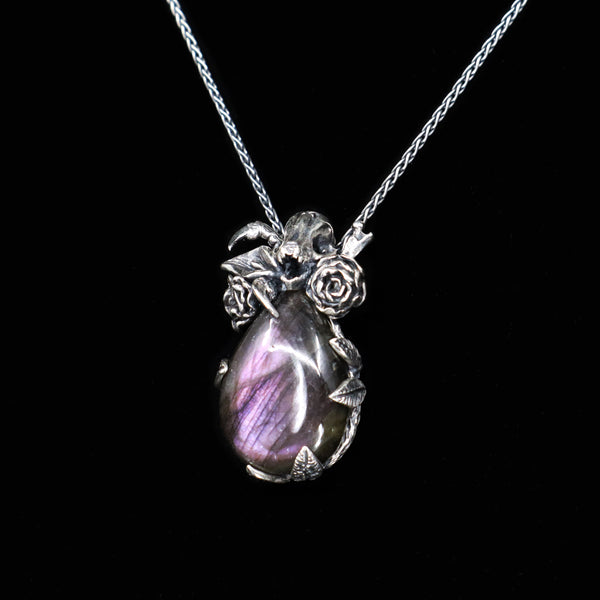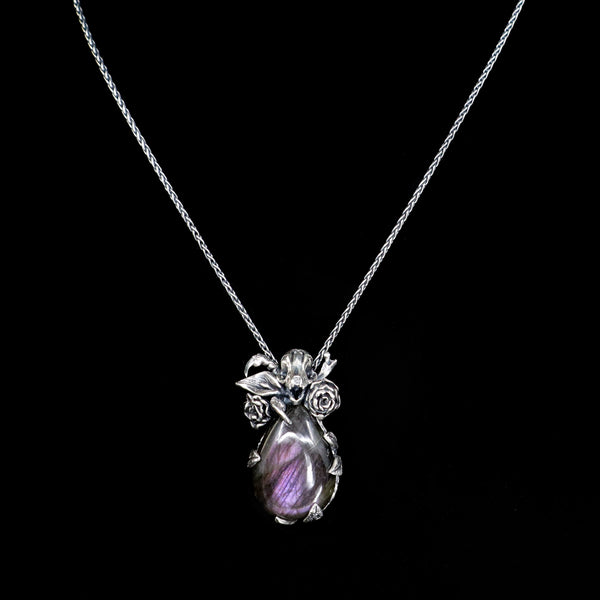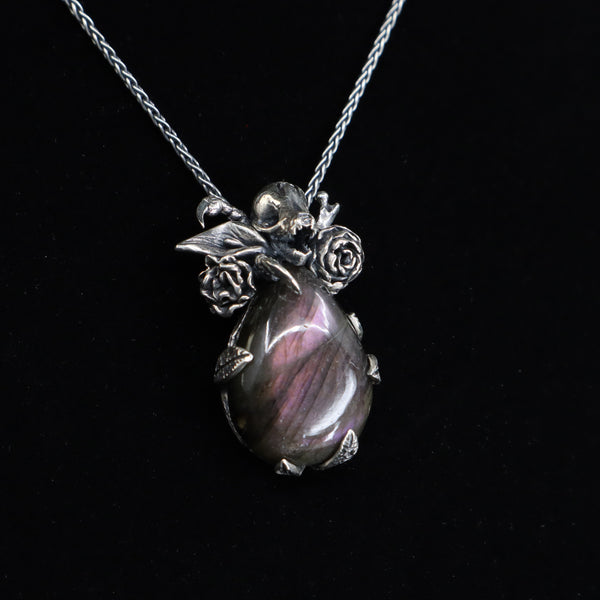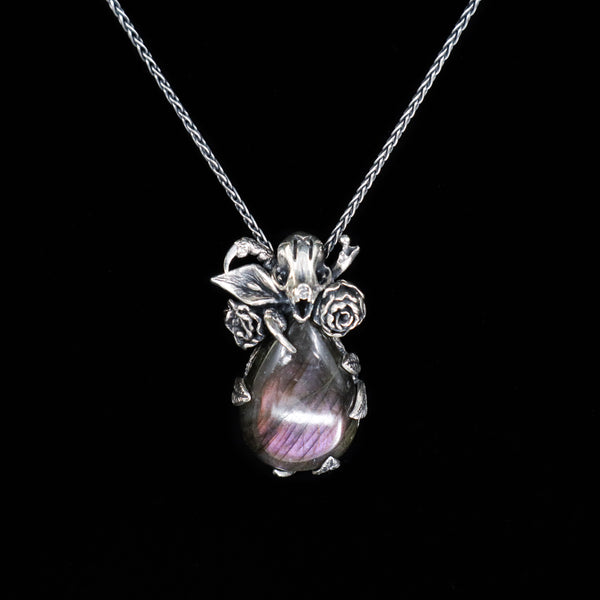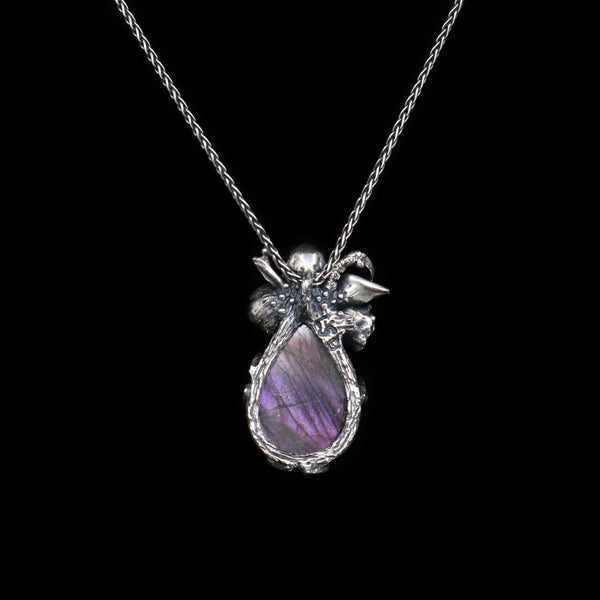 LSD Jewellery
Secret Garden Pendant - Mannaz - OOAK - Purple Labradorite
This series of secret garden jewels was inspired by dark folklore. Movies like Midsommar, Hereditary and the Wicker man.
This was painstakingly and lovingly carved in wax, and cast in sterling silver. This piece is one of the smaller pieces in this collection, it hangs on a beautiful wheat chain. It has a teardrop purple labradorite set hand carved leaves. Above it is a bat skull with the Mannaz (the self, Humanity) rune carved in its forehead. A Lily, a peonie, roses and various animal bones decorate the purple Labradorite to make a wild garden of beauty and death. It has a beautiful tree bark texture on the back. 
The Pendant is 40mm long by 24mm wide and hangs on a gorgeous 18inch wheat chain. It has an antique polished finish.
Please allow 2-5 days for me to package and ship your item
Once again a magnificent piece
I have ordered several items from Charlotte over the years and they have all been magnificent. This necklace took my breath away when I opened the box. It is larger than expected and the purple labradorite is absolutely gorgeous. Then detail is amazing, as always and I feel so honored to call it mine.