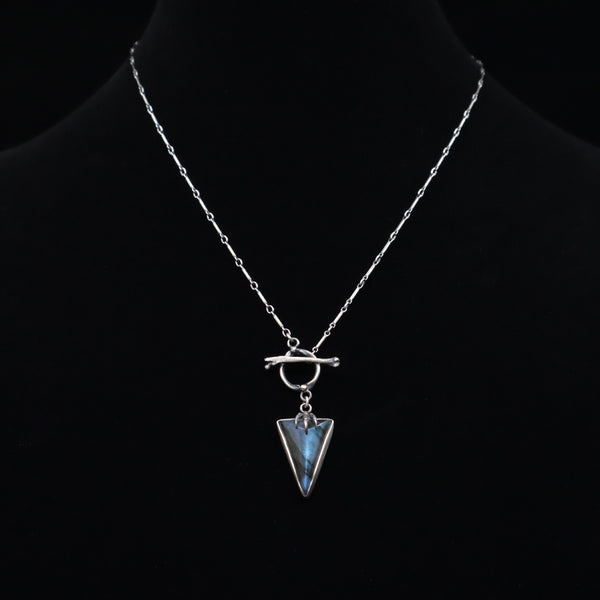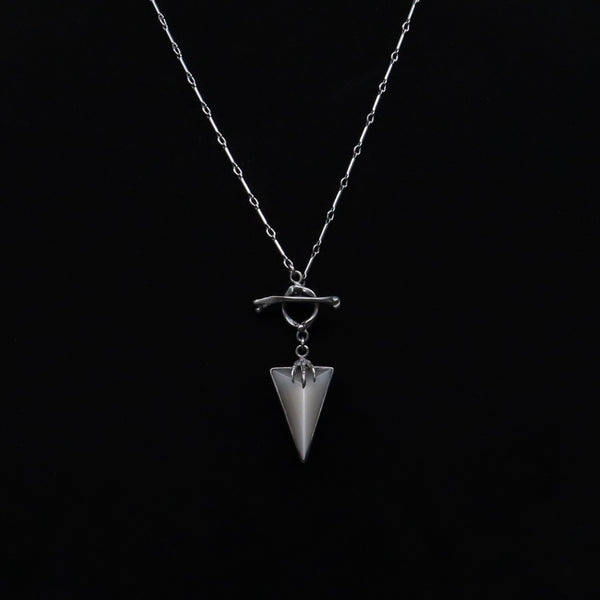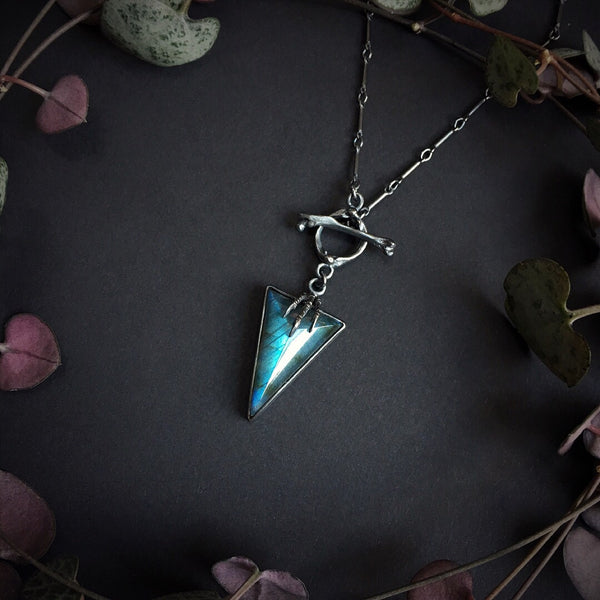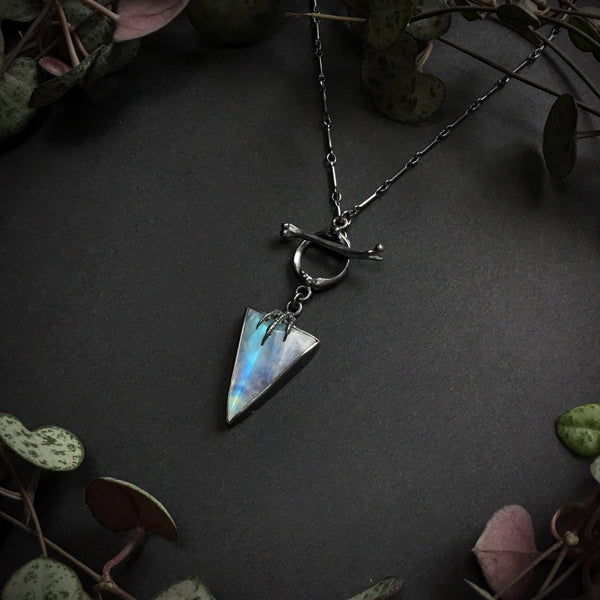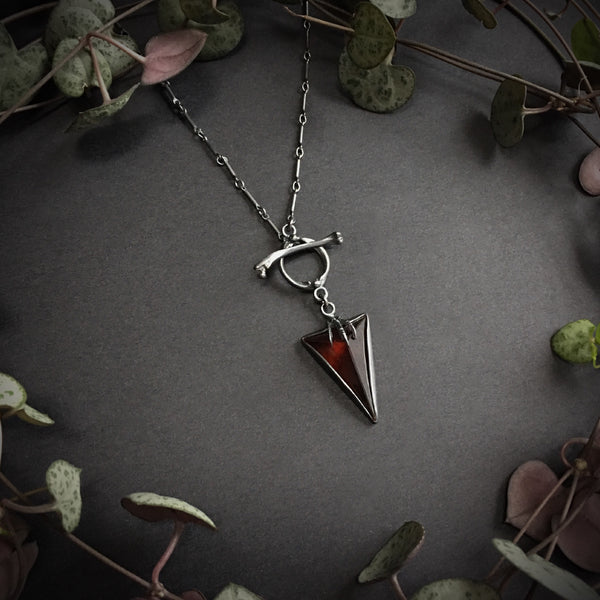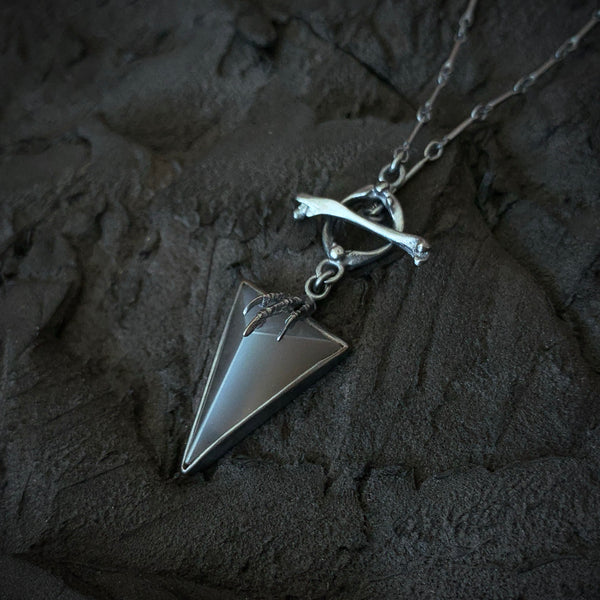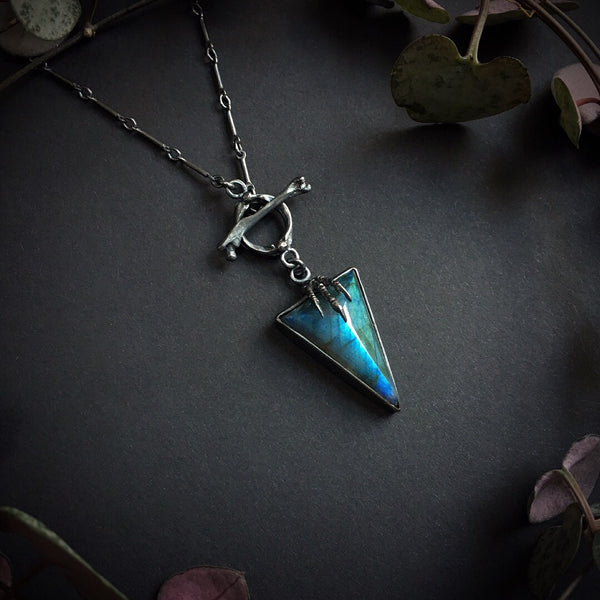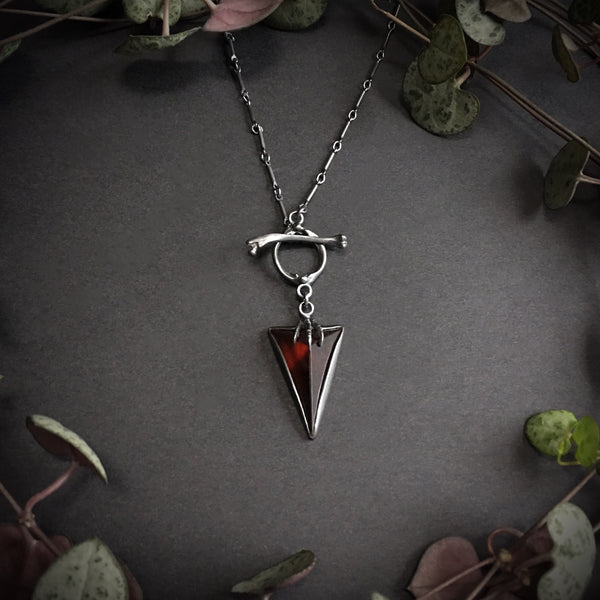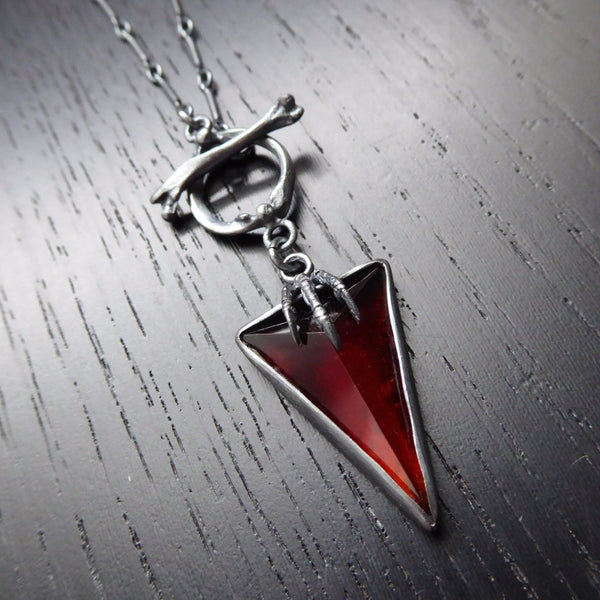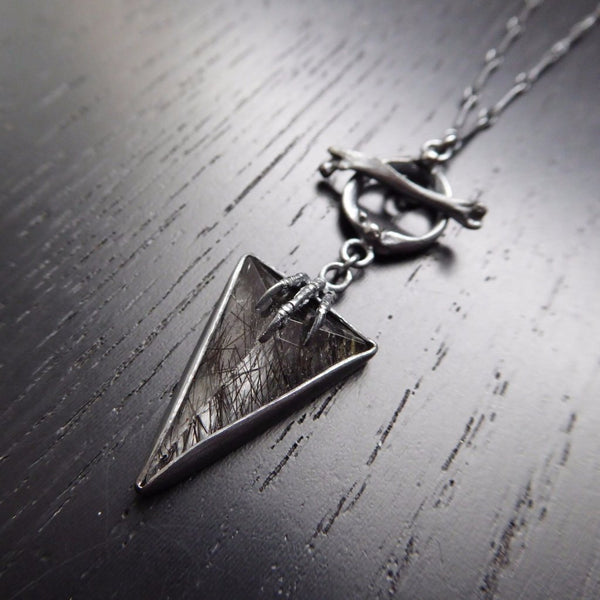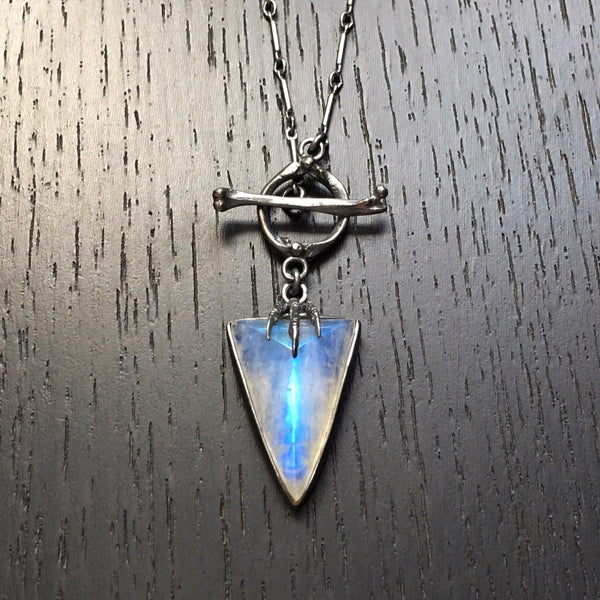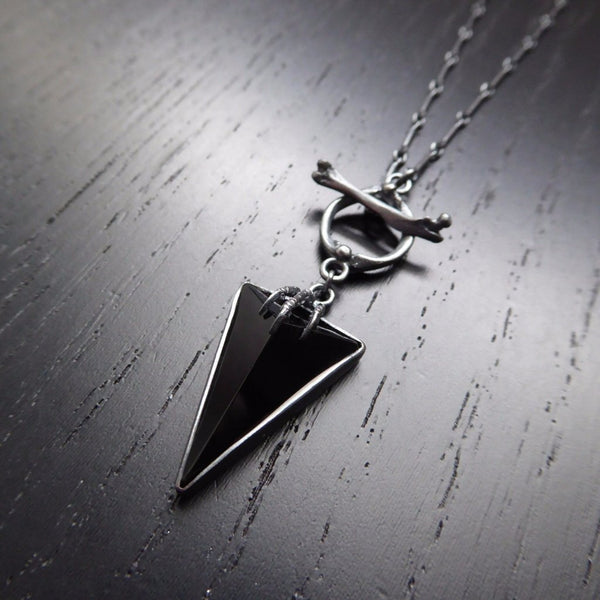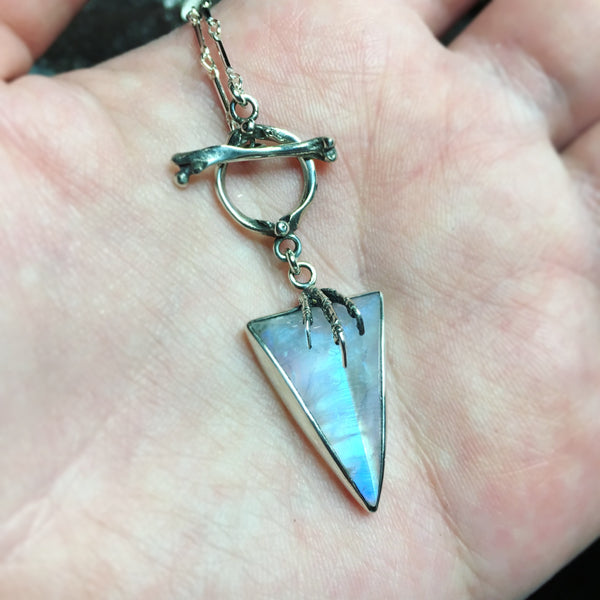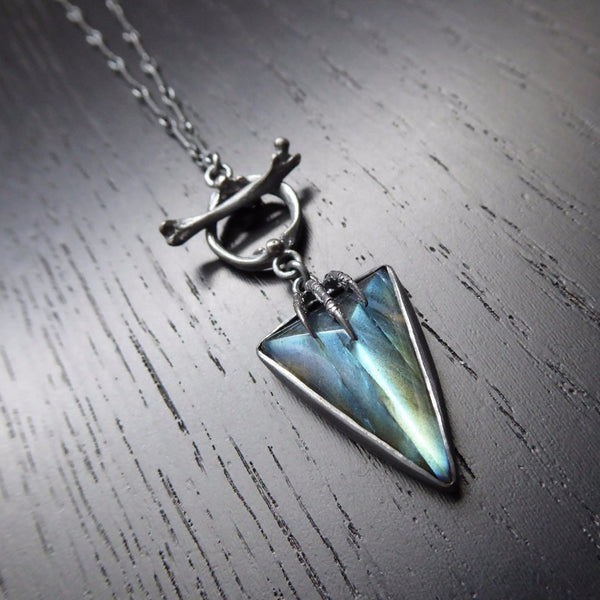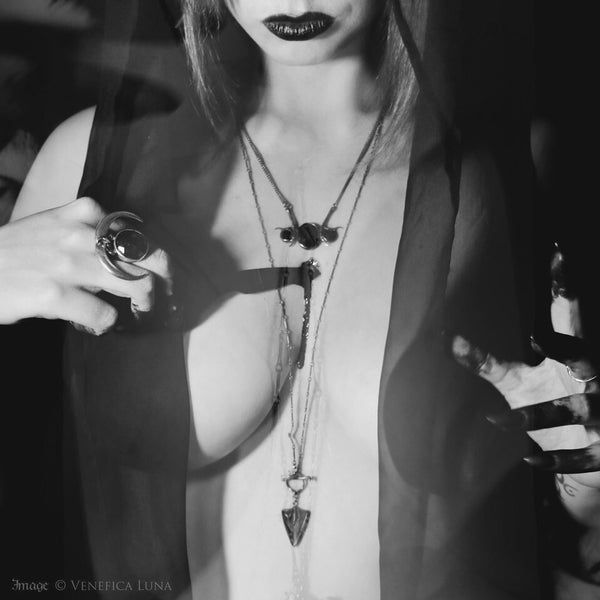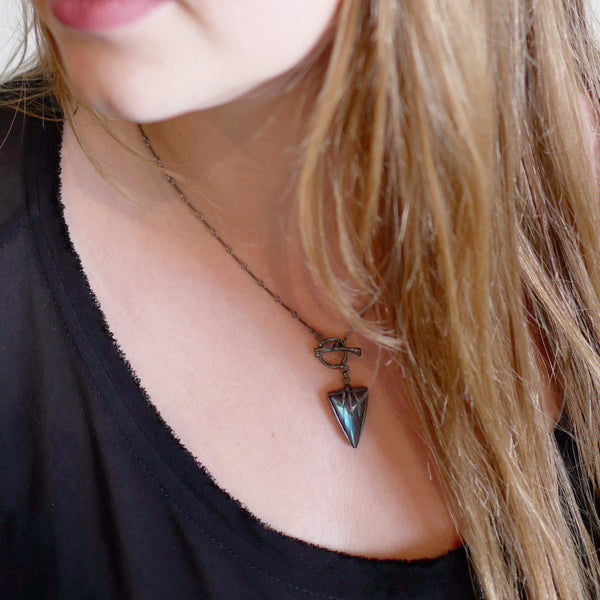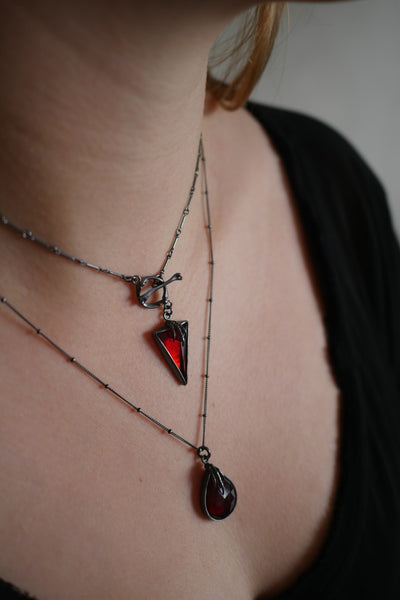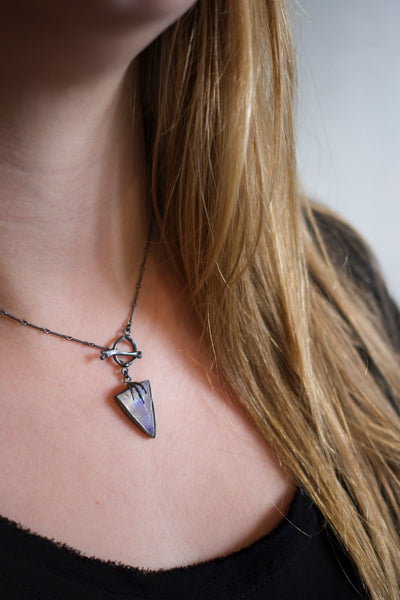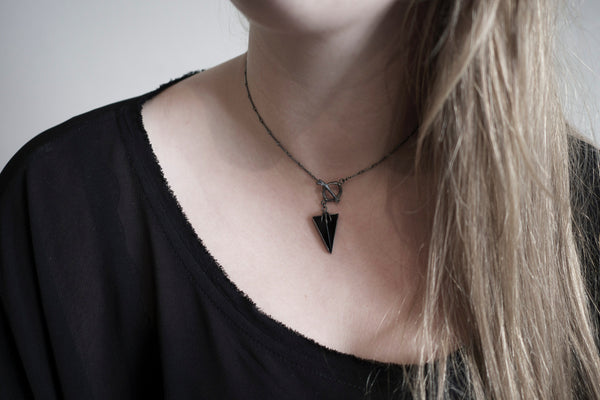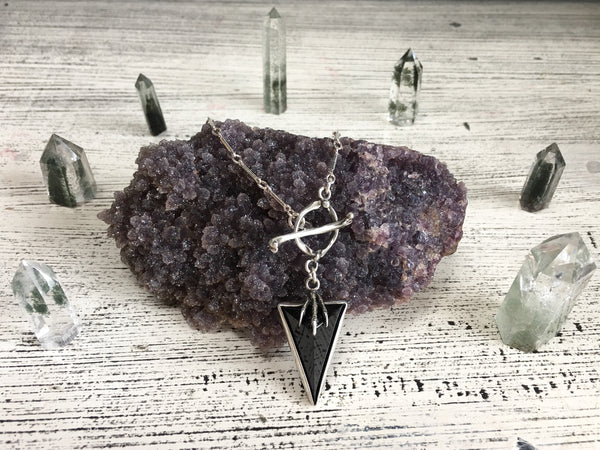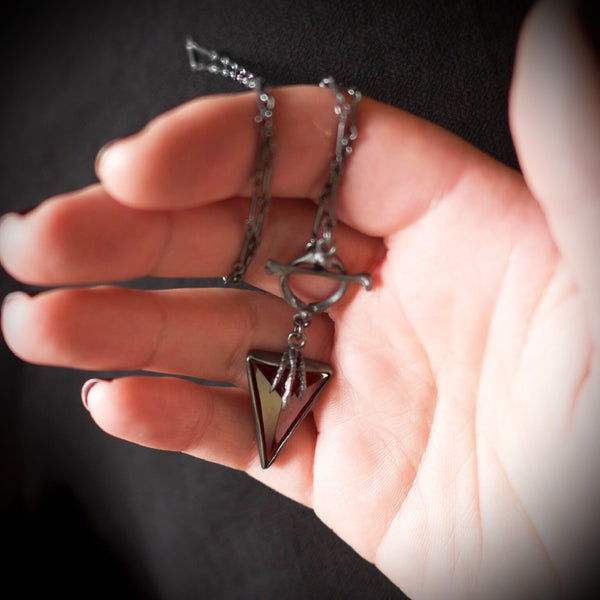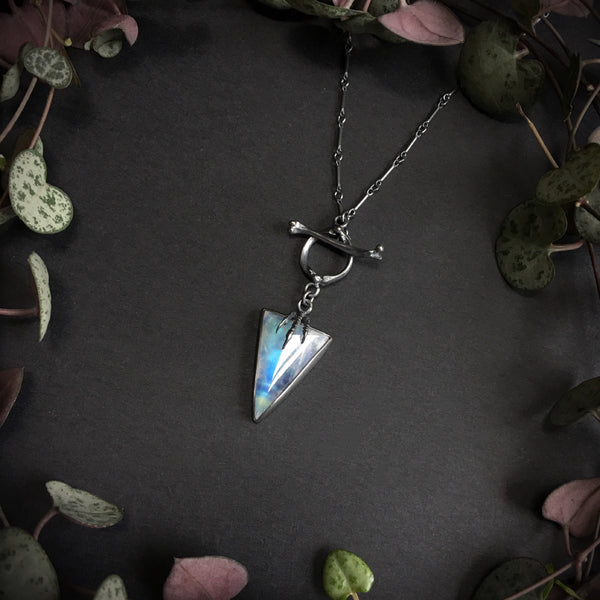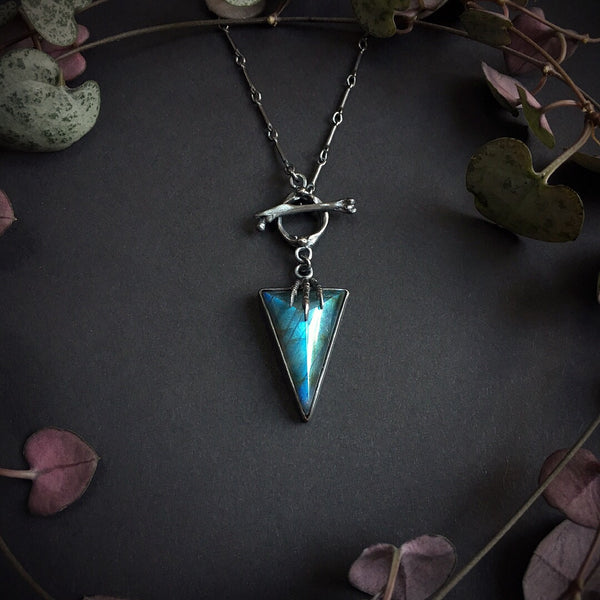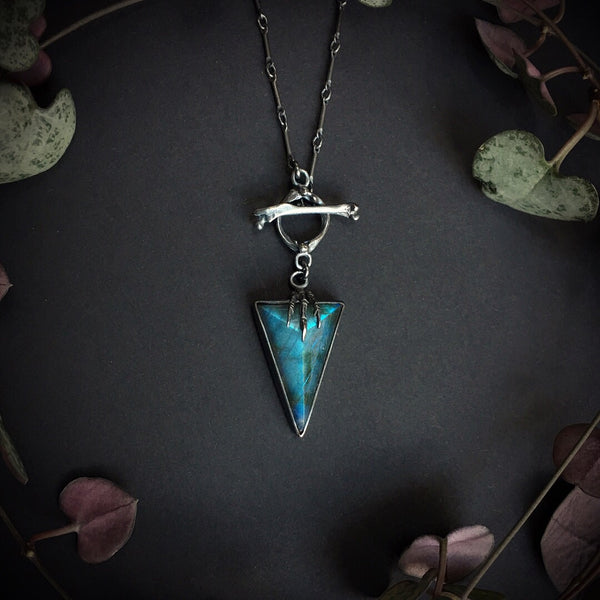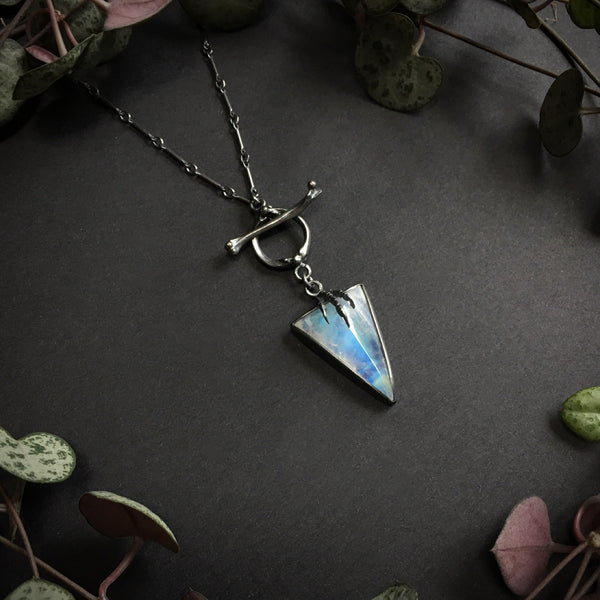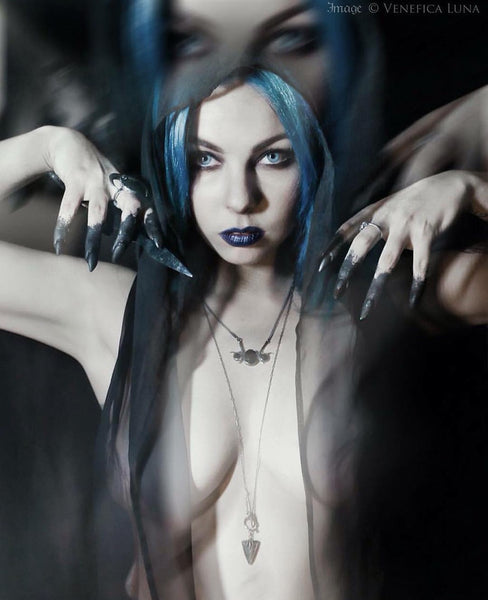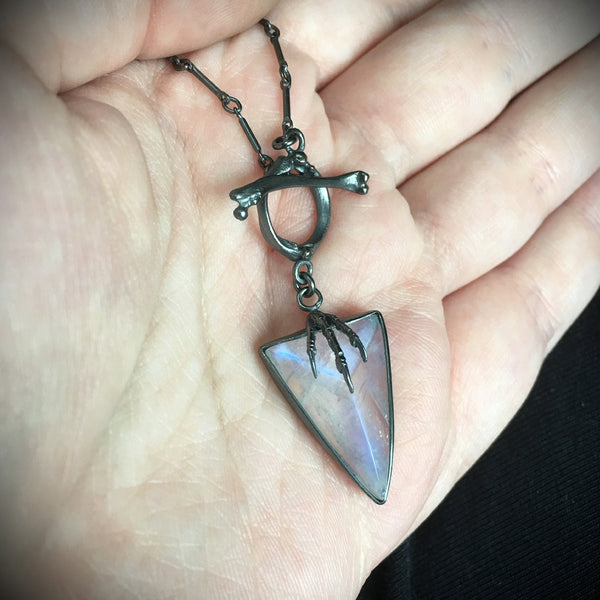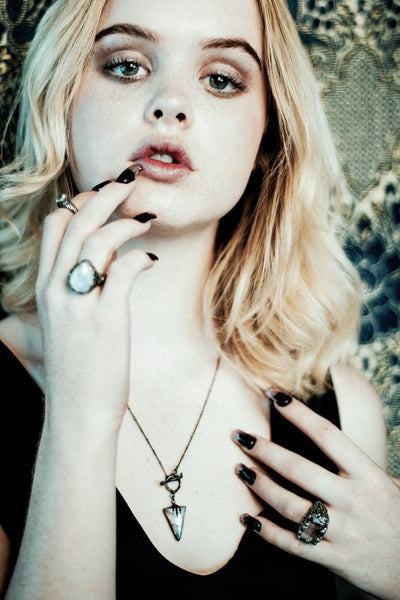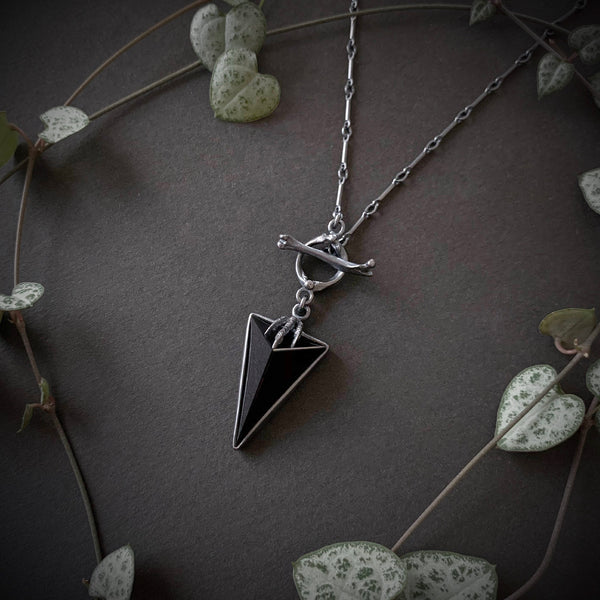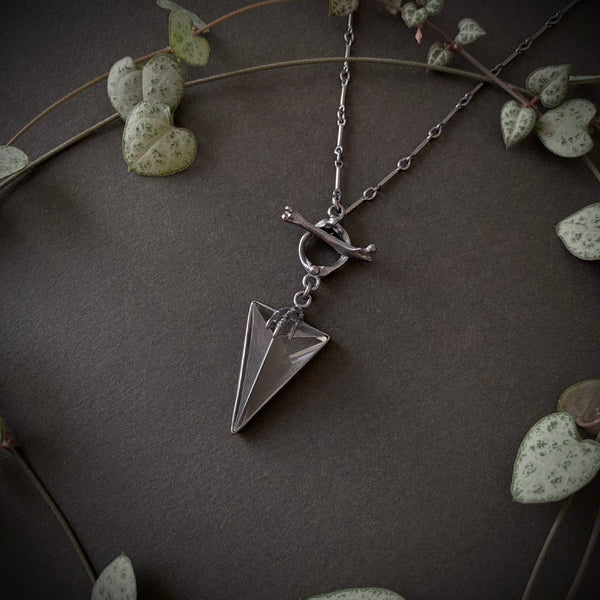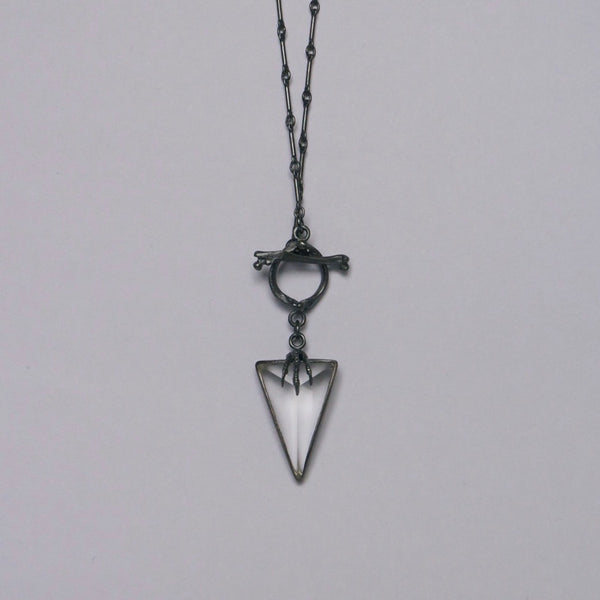 LSD Jewellery
Hexen Pendant
discontinued- Please note that there are only a couple left of each stone so when they are gone they are gone! 

From my Plague inspired "Black Death" Collection, comes this awesome Pendant. The stunning gemstone Pyramid (Labradorite, Onyx, clear Quartz are the only left ) is held in place with a bezel and Finch claw, Immortalised in Sterling Silver. It contains a Silver bone toggle clasp that fastens on the front. The necklace comes in an oxidised, antique matte or antique polished finish.
This and all other Hexen pendants now contain a longer bone on the toggle clasp to make it more secure - but please note with all toggle clasps you must remain vigilant as there is always a tiny risk of it slipping open (especially when it is longer). If you want me to solder it shut so it looks like a toggle but without any risk of it slipping off let me know in the comments when buying :)

This necklace comes on either a 16",18", 20" or 24" Chain. The pendant (Including the clasp) Measures in at just under 2 inches long, and 3/4 of an inch wide.


Please note that each gemstone is slightly different in flash and colour, so will vary slightly in appearance


Please note this is made to order so will take between 1-3 weeks for me to make and send.
Wearing it daily
I love this necklace, it's beautiful and the detail is exquisite. I wish I'd know that the garnet was more dark brown than bright red, i was initially a little disappointed, but it's grown on me and I've decided i love how it matches my hair.
I am obsessed with this necklace!
This necklace far exceeded my expectations. I love how light this piece is to wear. It's very well made, so much detail! I requested a specific kind of moonstone and wow, did she deliver! I don't think I've ever seen a more beautiful moonstone and I am super picky about stones. This was my second purchase from LSD and I can't wait to get another piece. Tracking was provided once it shipped and it was very easy to watch it travel to me. The packaging as well was also really lovely.
Cute and spooky
Cute small piece, good to layer with.
Beautiful!!
Words cannot express how much I love my Hexen pendant! The chain, bone, and claw are all beautifully made and intricately detailed. The garnet used has a beautiful color, and it glows red when the light hits it! I didn't think it was possible for this piece to be even more beautiful in person, but it totally exceeded my expectations! Charlotte was lovely and responded to messages very quickly as well. I will absolutely purchase again from LSD Jewelry in the future!
Hexen Pendant
The silky gloom of the grey moonstone is just gorgeous. This is one of my favorite pieces I own. Charlotte always goes above and beyond. 🖤