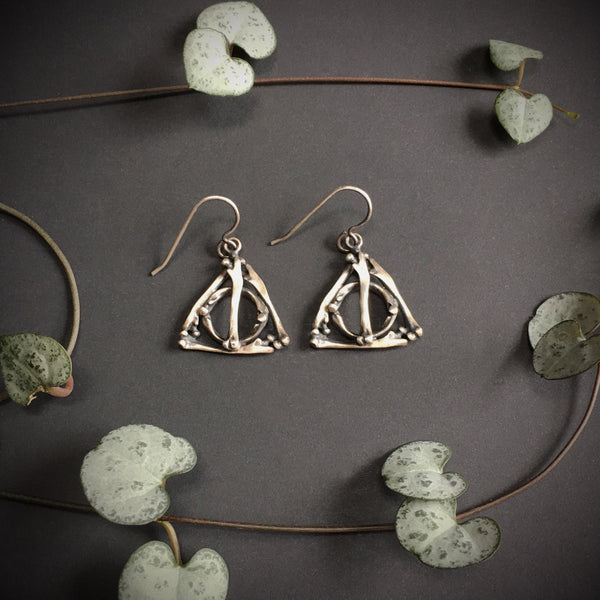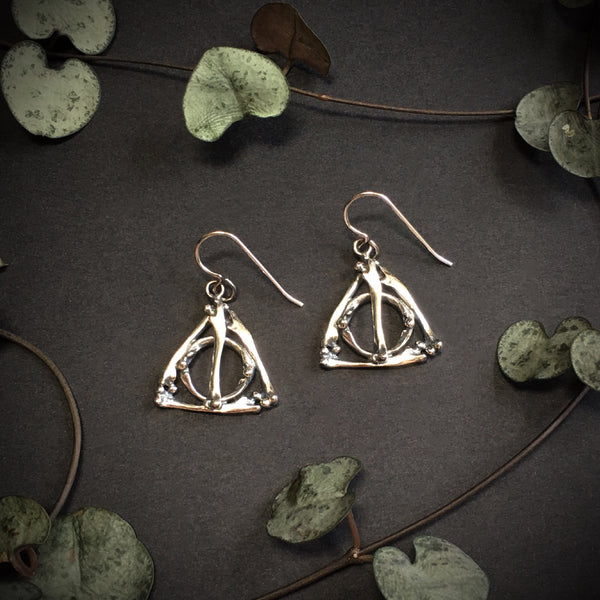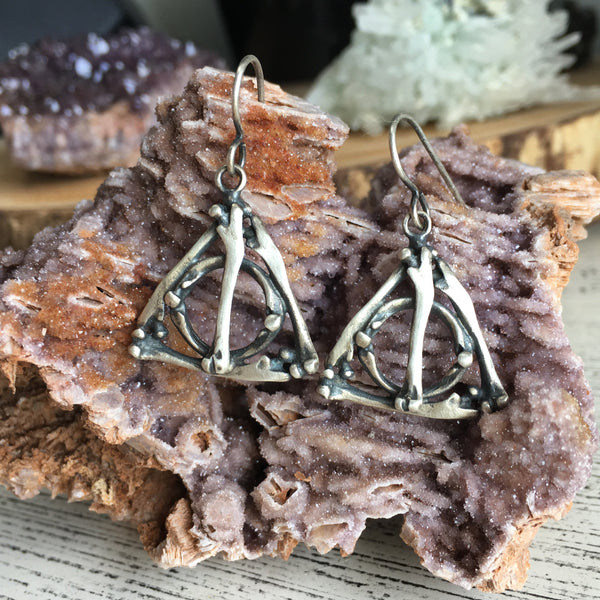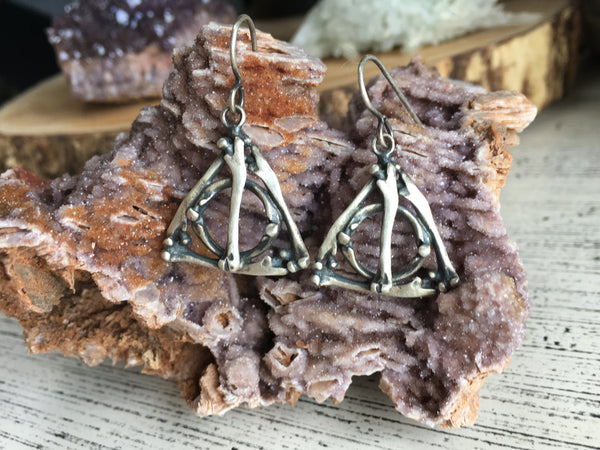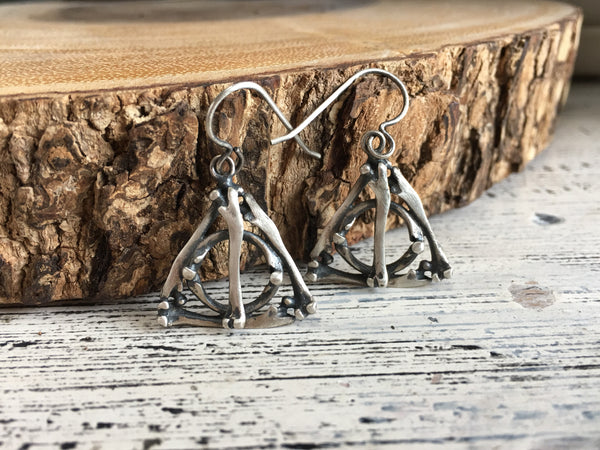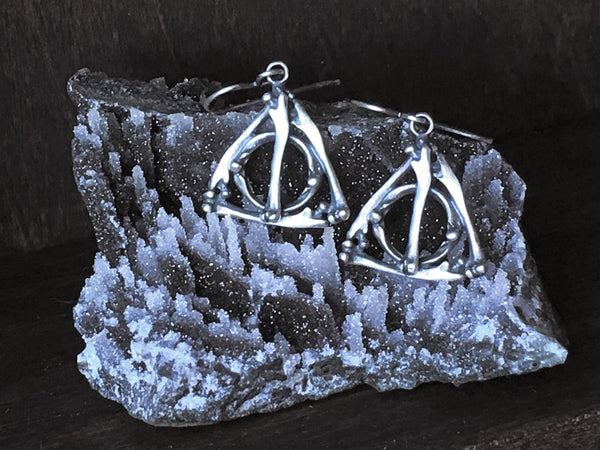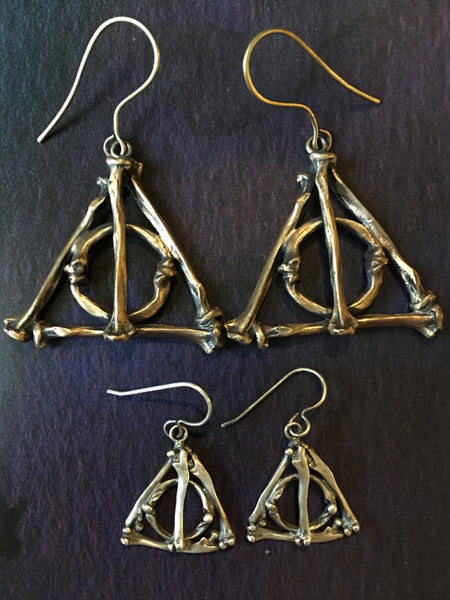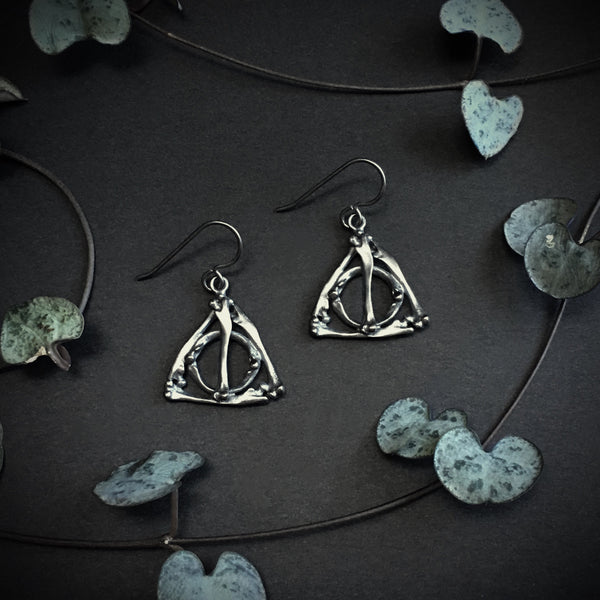 LSD Jewellery
Discontinued - Deathly Hallows Small Bone Earrings
These earrings are inspired by the tale of three brothers in the Harry Potter series. It is my interpretation of the symbol from it and is made using castings of small animal bones.
These sterling silver earrings come either an antique matte finish (pictured), antique polished finish, bright silver polished (no oxidisation at all),  or a Fully oxidised Finish. The earrings are 1 inches tall and compared to the large earrings are half the size. 

I am in no way affiliated with / own or HP or the movies or books. This is inspired by the series but is no direct copy of any item from the book or movies.
Please allow 1-3 weeks for me to make and send as this is made to order.
Deathly hallows bone pendant silver
Love it! This pendant being made of "bones" gave it an edgier look that I think it deserved. It arrives in no time and the packaging was gorgeous. Great experience!
Gorgeous and so meaningful!!
Love it! Thank you Charlotte for making me a special small bronze Deathly hallow pendant! It is just the right size for me, and the bones creating a symbol is so meaningful! Beautiful as always!
Gorgeous pendant - absolutely love it!
This pendant and chain are so gorgeous. I couldn't be happier with it. I'm so pleased that I ordered it, and I haven't take it off since it arrived. It is made so well, looks beautiful!!
I LOVE IT!
I have always loved everything Harry Potter and Charlotte really went above and beyond with this necklace! I LOVE IT! And will wear it with pride:)
Totally magical!
Totally magical!! Beautiful craftsmanship - I dig this: it's a powerful cheer-me-up. Love it!!