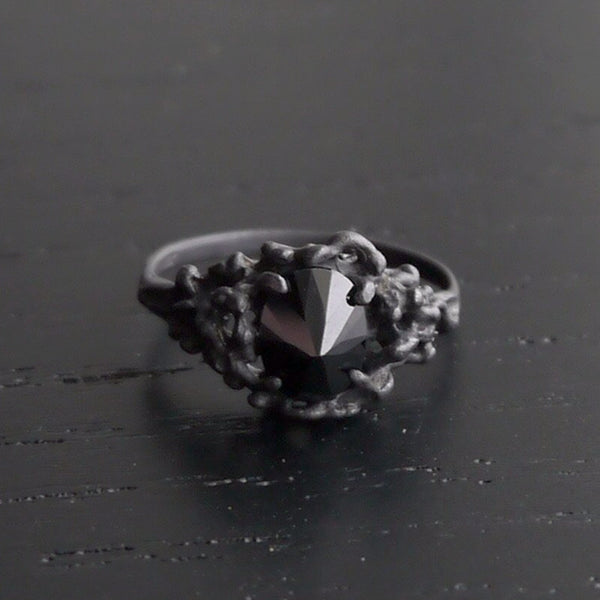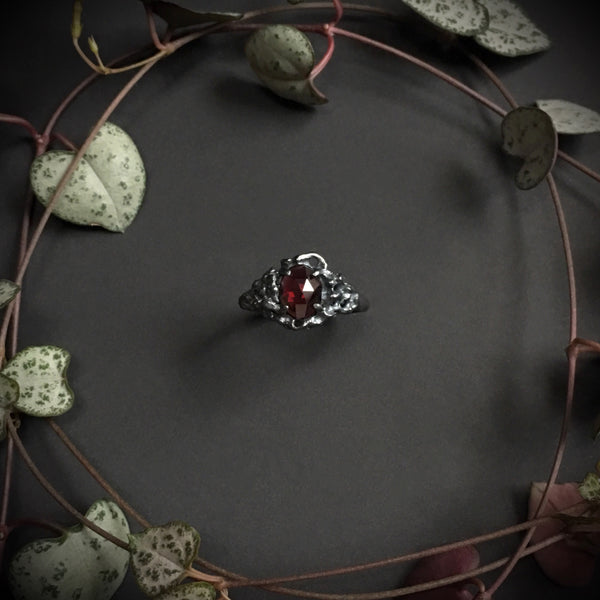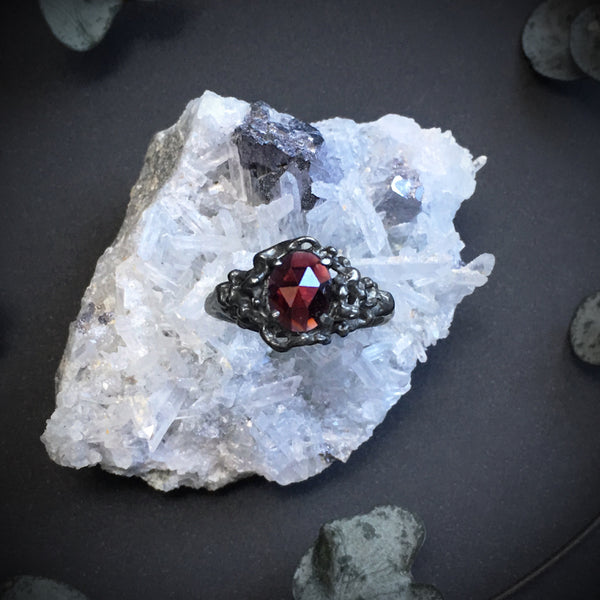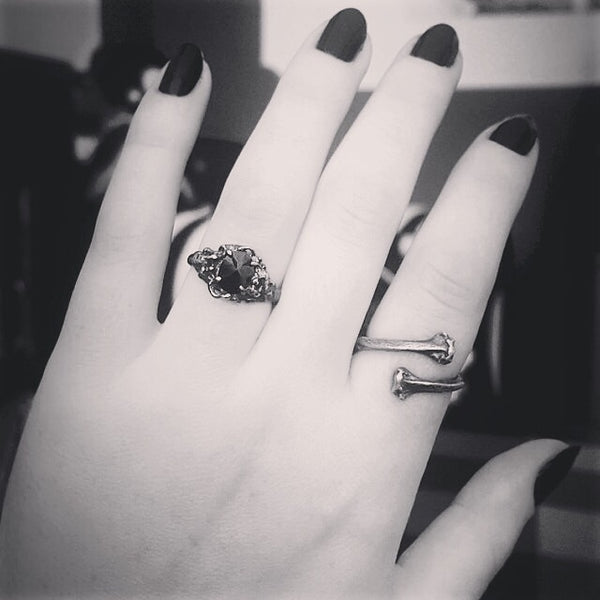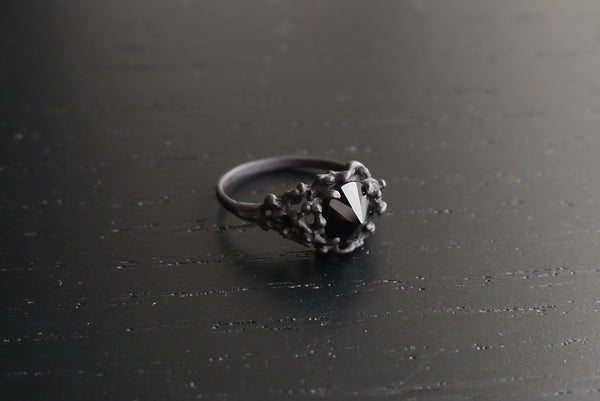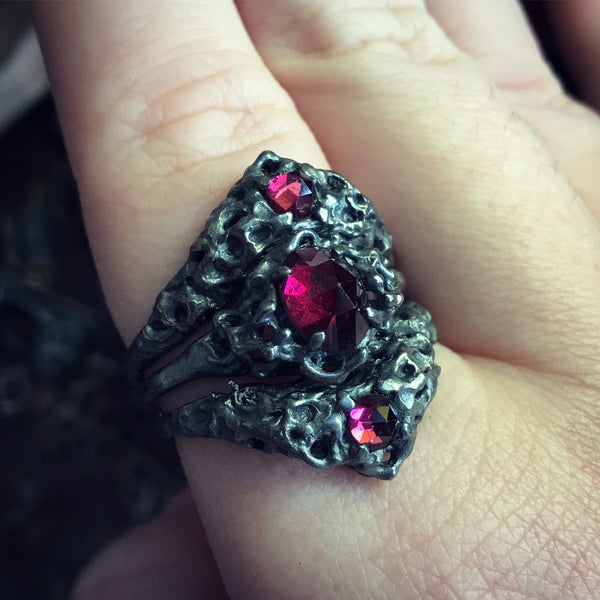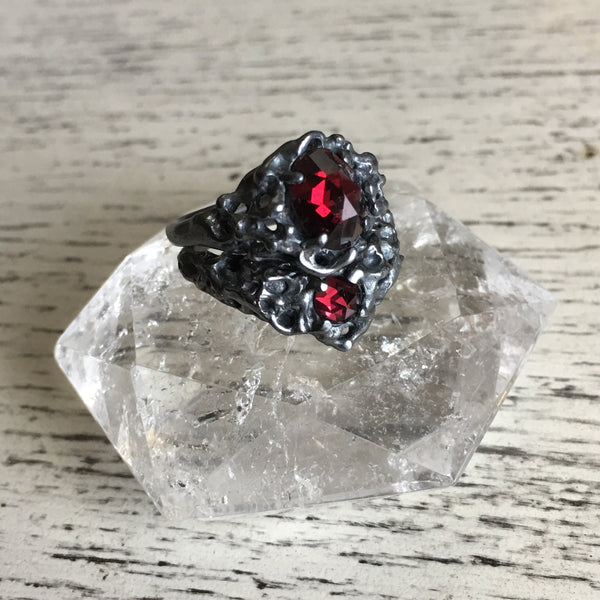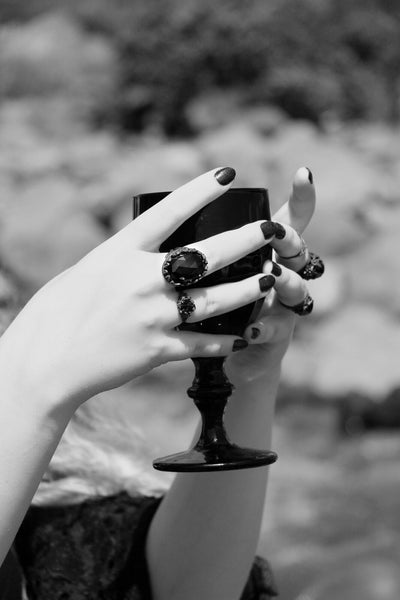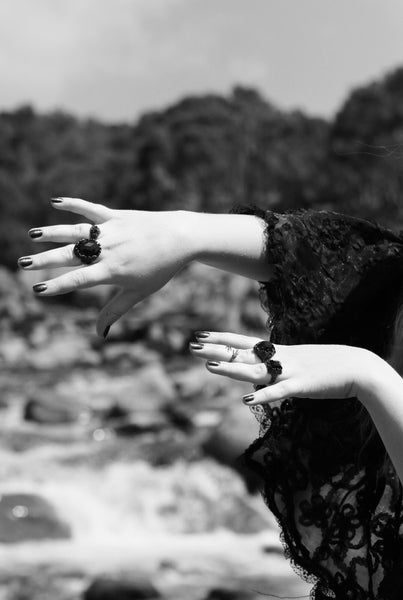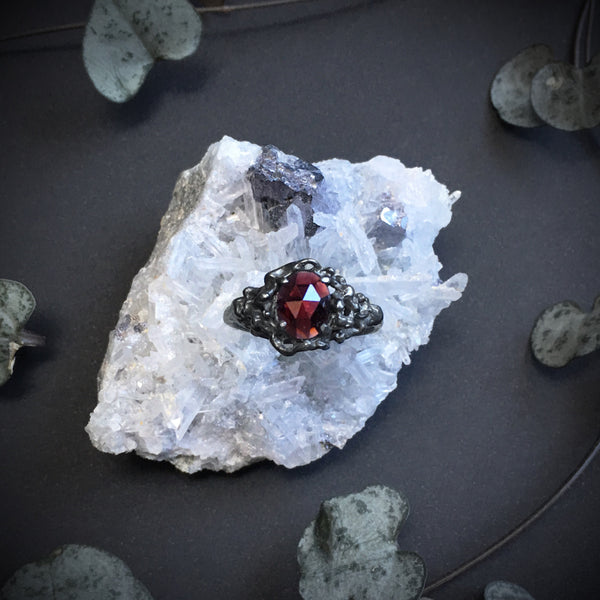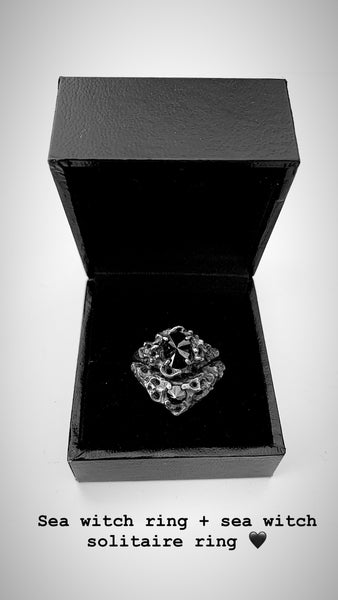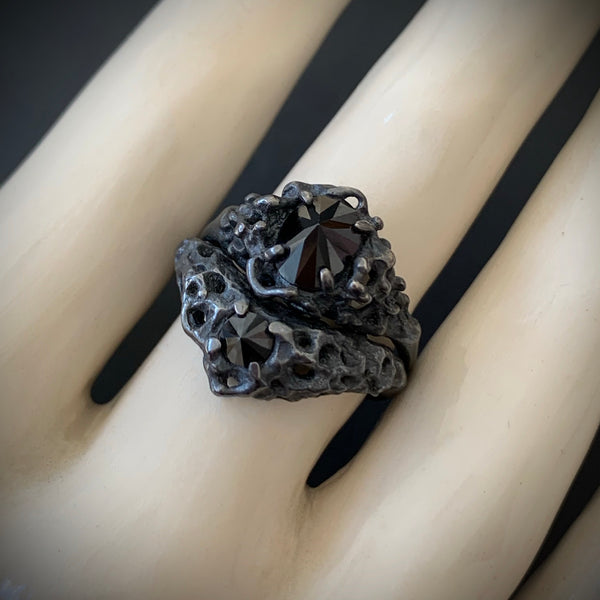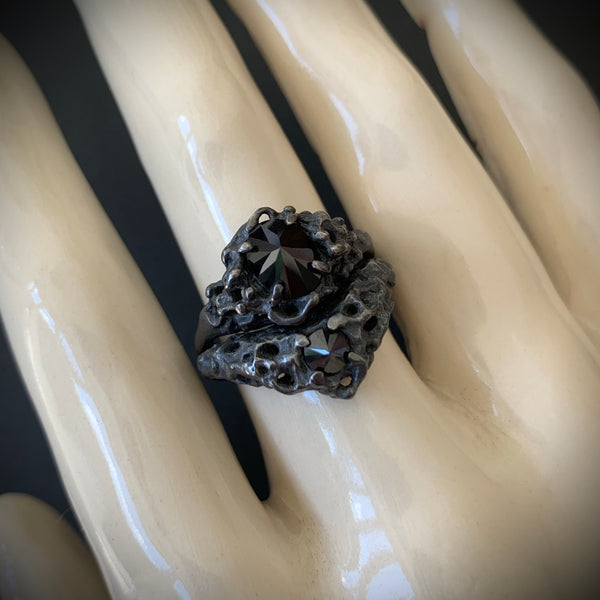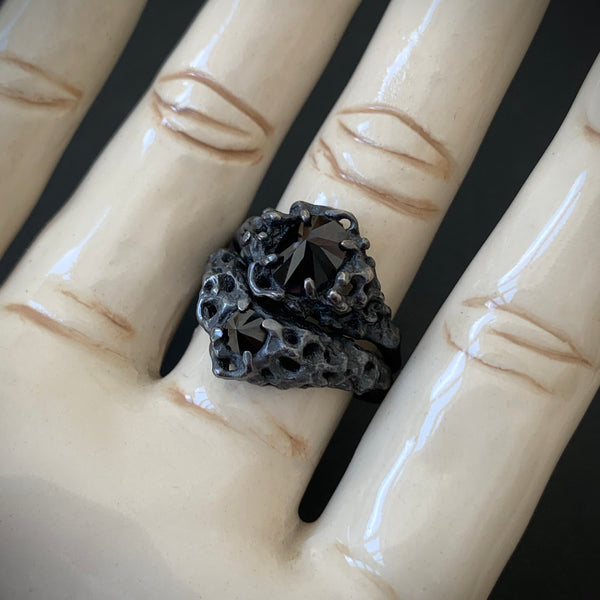 LSD Jewellery
Sea Witch Ring
This ring looks like some beautiful treasure you would find in the deepest reaches of the ocean. It has a magical, Mermaid like feel to it.
This delicately beautiful ring is made with a cast of a vintage ring setting which has been re-invented in dark gunmetal grey sterling silver. Set in the ring is either a beautiful, Inverted Black CZ, or rose cut garnet. The oxidisation will wear off over time, if you want to maintain it though i would suggest buying some Liver of sulphur. ( i can give you a link and instructions when you buy it, just leave me a message)
This would make a beautiful engagement ring! It also works beautifully with the
sea witch solitaire stacker
, and the
sea nymph stacker
rings and would make a beautiful wedding and engagement ring set.
Each piece is made especially for you but will look incredibly similar to the photos.
Please note this is made to order so will take between 1-3 weeks for me to make and send.
Moody Beauty
Gorgeous and fits like a dream. Love the deep purple with the silver. Goth mermaid vibes 💜
Dark beauty.
I love the dark setting with the sparkling stone. It is definitely eye catching. Well made as usual. Well packaged.
Classy beauty
I love LSD jewelry. This ring has a beautiful dark silver setting that shows off the fire in the opal. It fits perfectly. Feminine but with a dark edge to the ring. Well packaged.
Stunning, Elegant, Perfect
I love this ring so much. Here is the set I purchased with it. I bought these three as they all give that ethereal aesthetic. Each ring design is detailed and feels like I'm wearing an art piece.