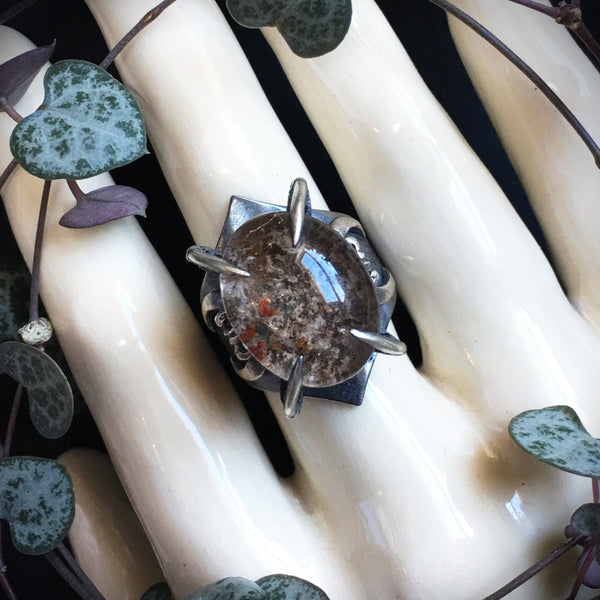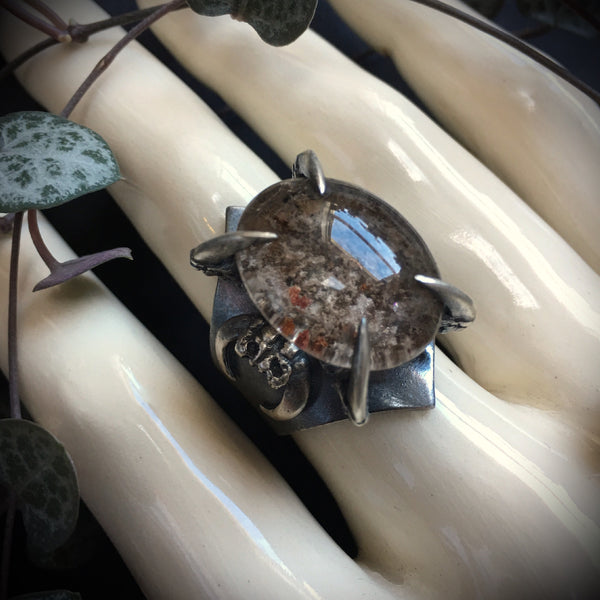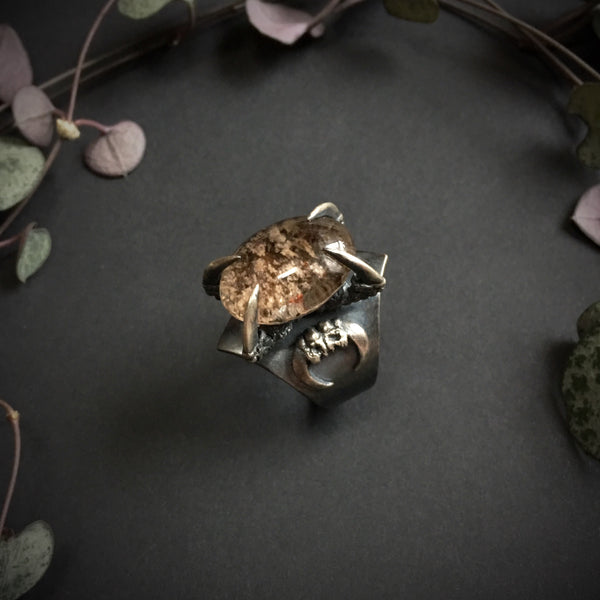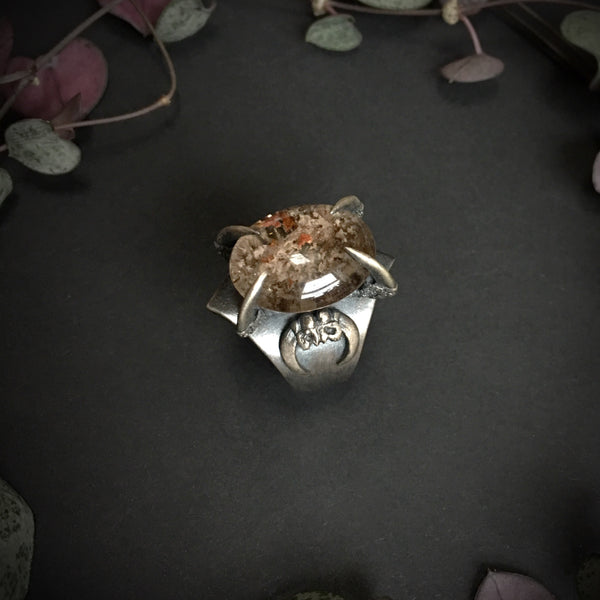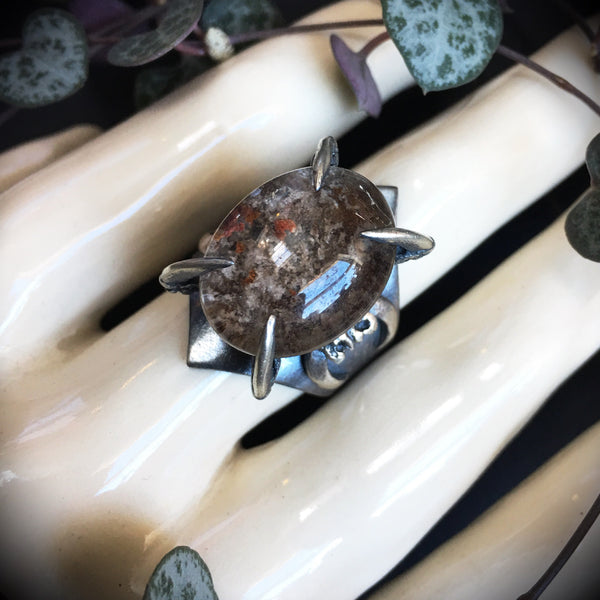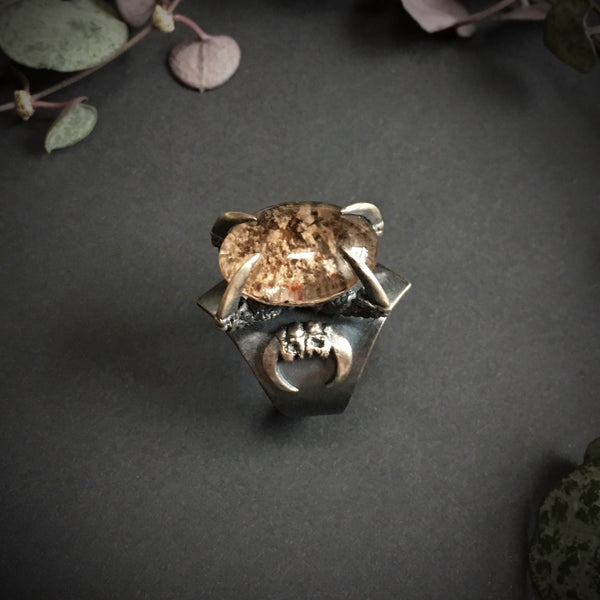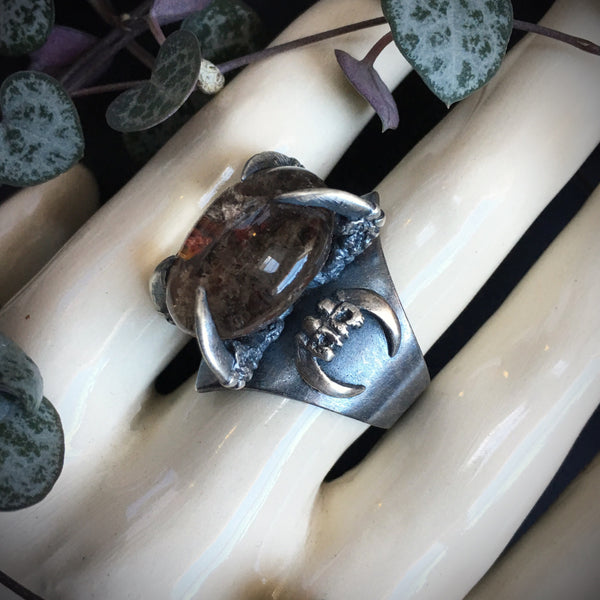 LSD Jewellery
Lunarscape Ring - Size 7 - OOAK
This epic ring features a beautiful Lodolite quartz grasped by four sterling silver castings of Parrot talons, set on a wide pointed ring shank with two crescent moons either side. The lodolite centrepiece measures 29mm long by 14mm wide, it sits 11mm off the finger.
This ring is technically a size 7.5 but fits small because of the wide band and fits like a size 7. 
It has a antique matte finish. You will receive the piece in the photos.
Please allow 2-5 days for me to package and ship your item: