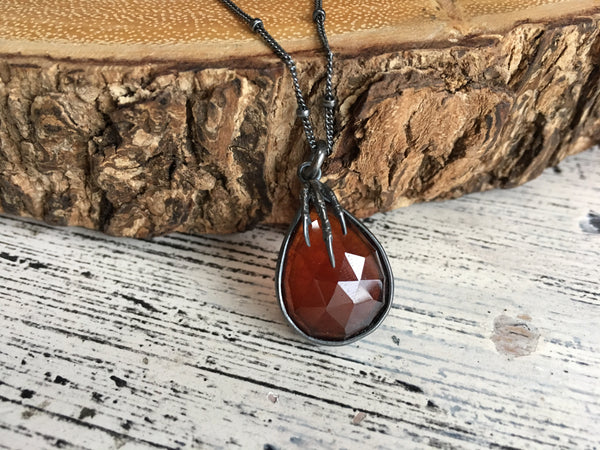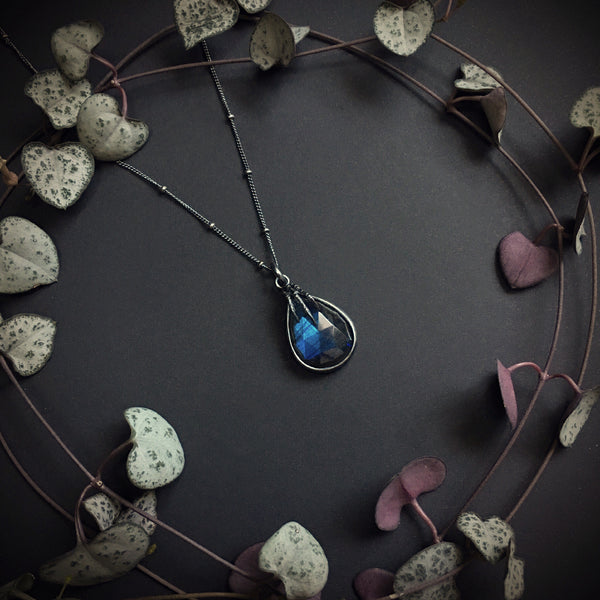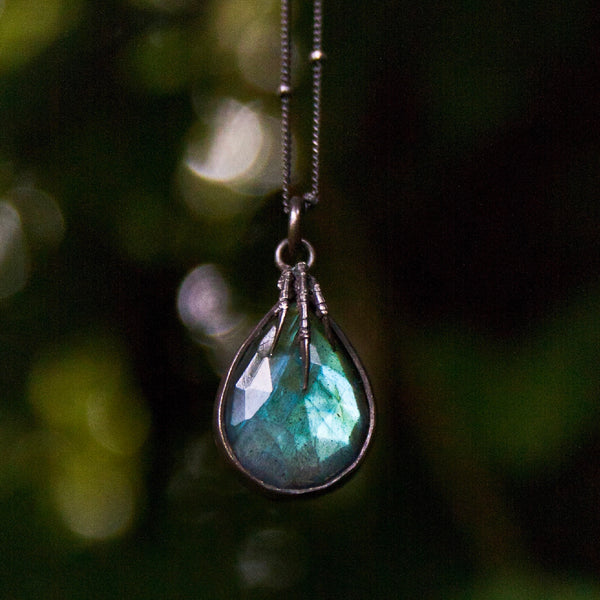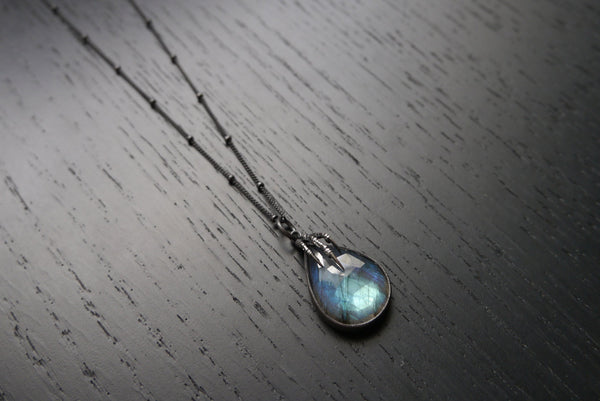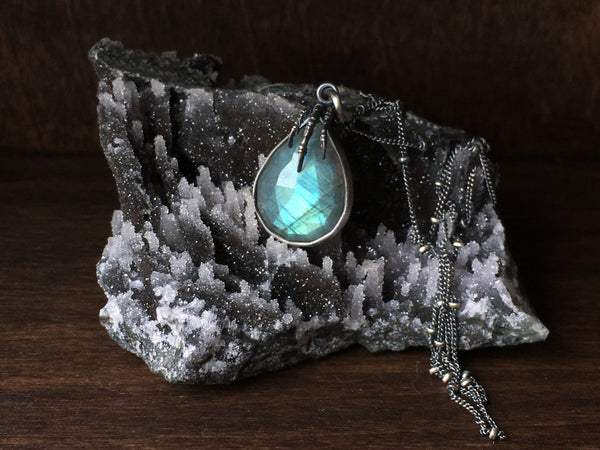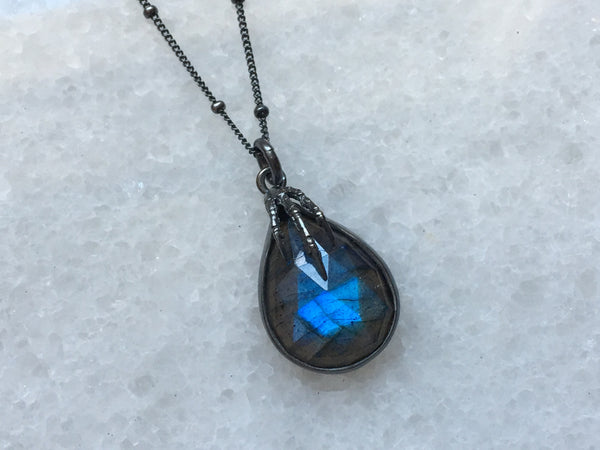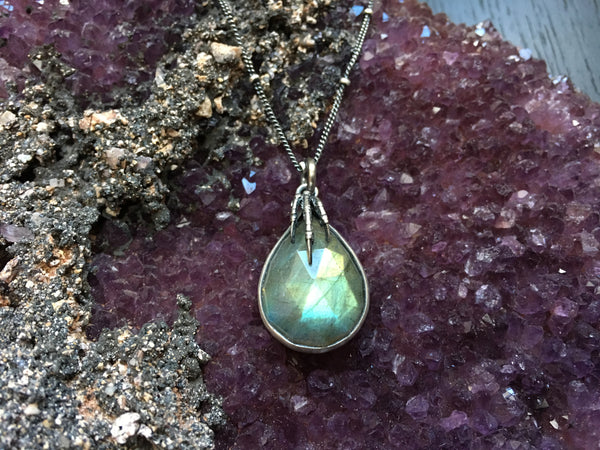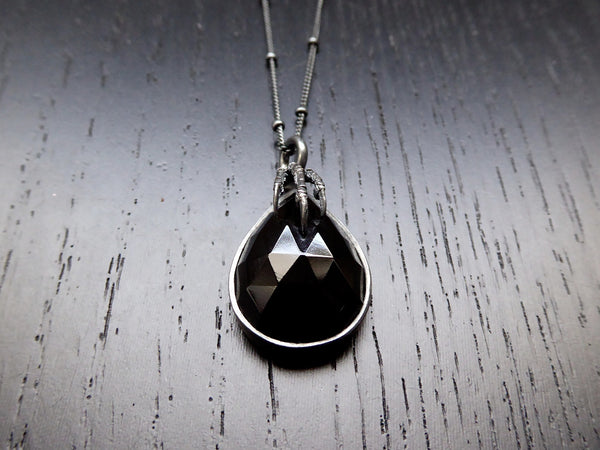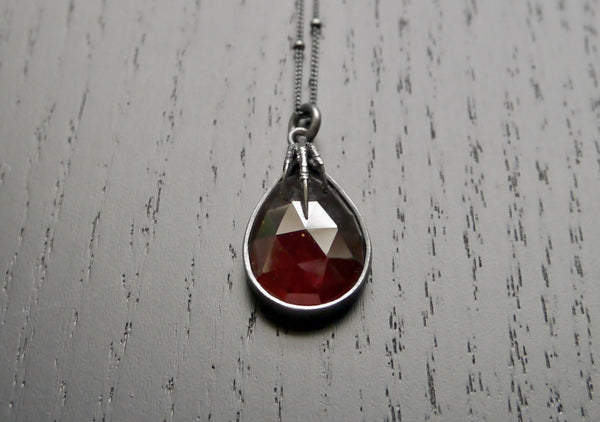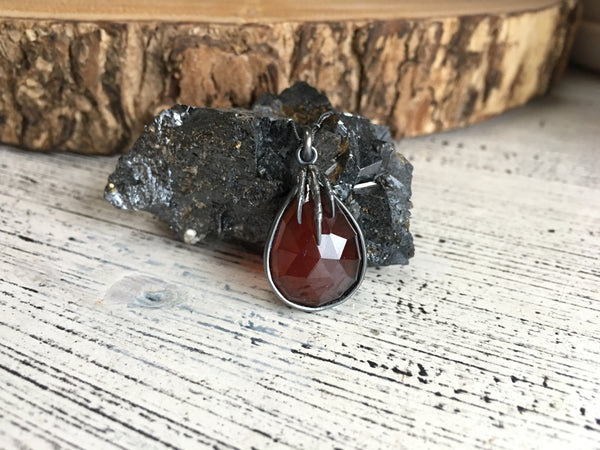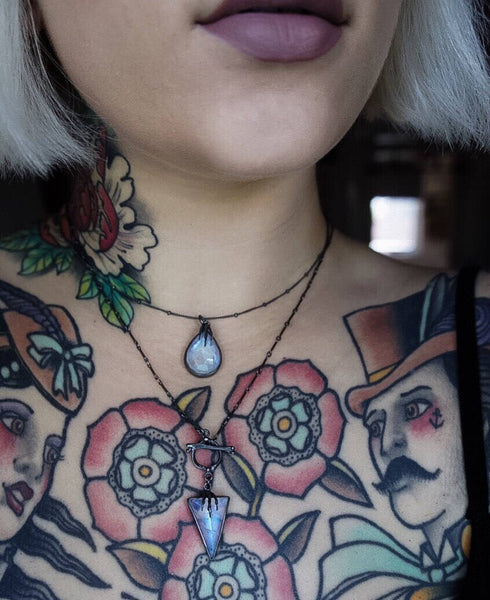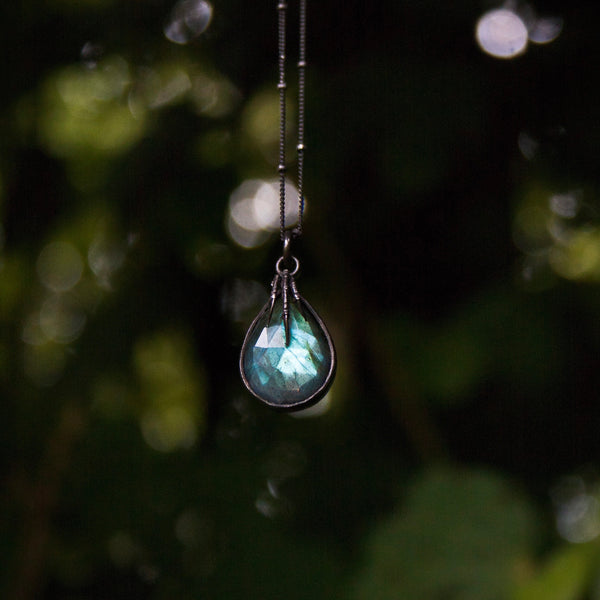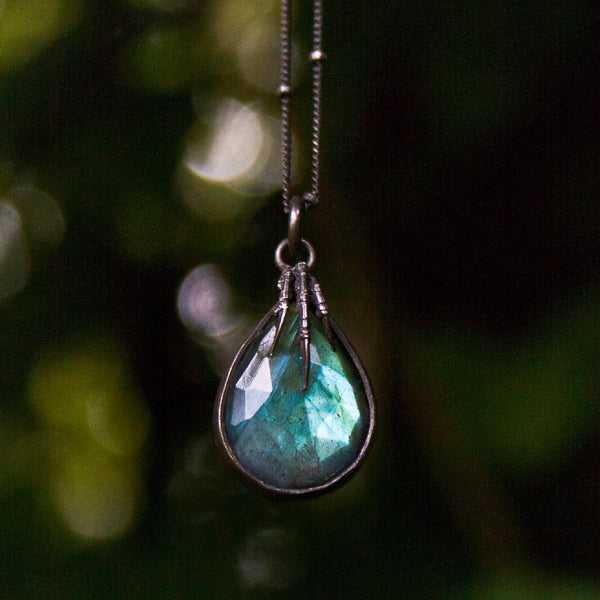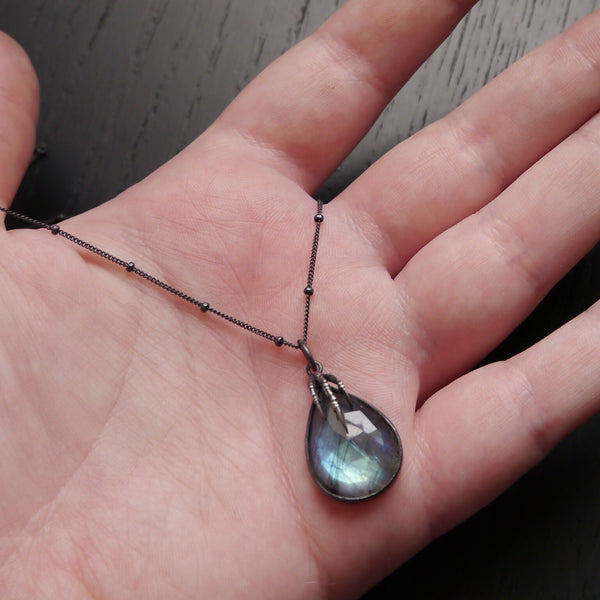 LSD Jewellery
Eyrie Pendant
discontinued- Please note as I only have a few stones left you may not be able to choose a stone colour (labradorite). 

This necklace has a beautiful tear shaped rose cut gemstone (either moonstone, labradorite, garnet or Onyx) set in a gorgeous oxidised, antique or shiny silver bezel, and grasped by a tiny bird claw. It hangs from a beautiful fine sterling silver beaded chain.

The teardrop is approximately 2cm tall, 1.5cm wide and comes on a 16,18,20 or 24 inch chain.

The necklace can come in either Oxidised, antique Matte or antique Polished finish.

Please note that all gemstones are slightly different in colour as they are natural. If you would like a particular colour labradorite or moonstone  - let me know in the comments box and I will do my best to accommodate you (I can't guarantee I will have certain colour so it's best to ask a second fave colour stone too :) )
As this is made to order, Please allow 1-3 weeks for me to create and ship this item
Amazing!
The entire experience was wonderful! She was very helpful and communicated with me about the stones and let me pick the perfect one. Packaging was the beautifully done and super safe. I love it so much!
Subtle corvid!
This necklace will definitely be a staple in my jewelry rotation. The stone is gorgeous and the design is just perfect.
Absolutely exquisite. My new favourite pendant
This pendant is incredibly well made and feels really special. The moonstone is of exceptional quality. It's just the most stunning jewelry, & beautifully packaged, that I've received. Thank you so much!
Exceeds expectations!
Another amazing piece! The stone flashes between earthy green tones to a soft teal blue. I adore this necklace. Thank you so much! 😊 💜
Gorgeous
This is an absolutely stunning necklace! So delicate, with the perfect stone.