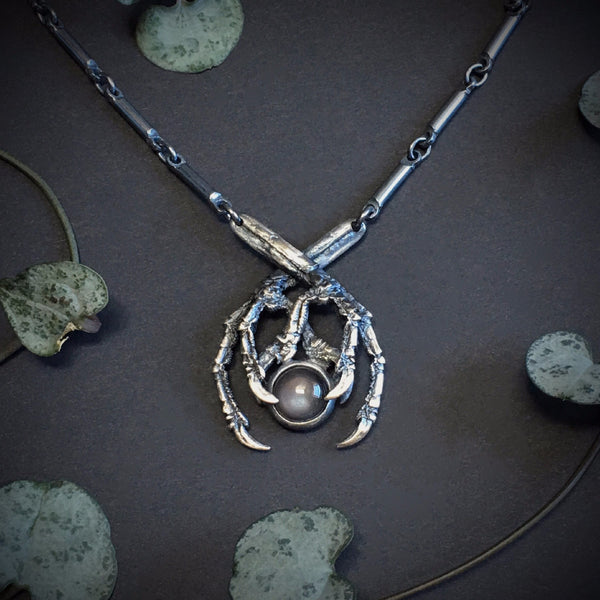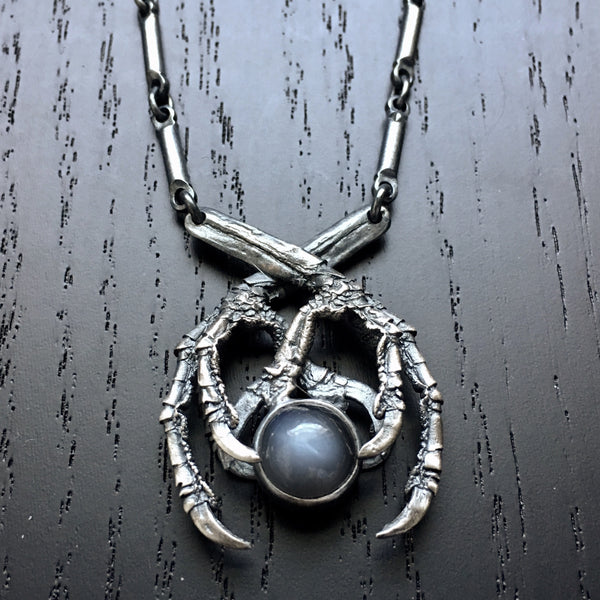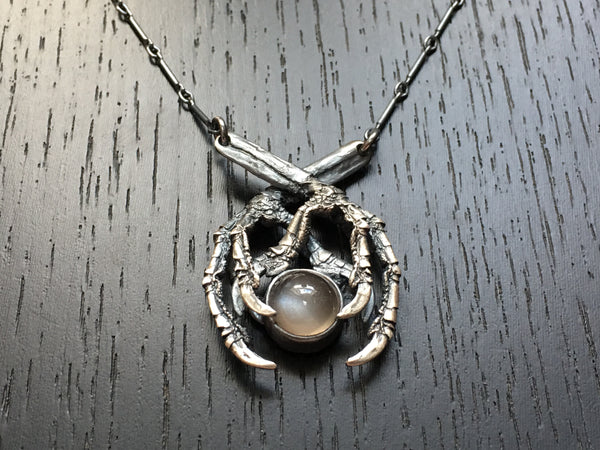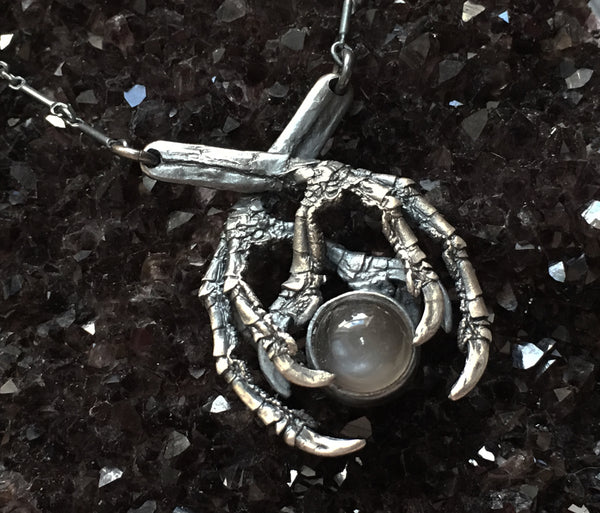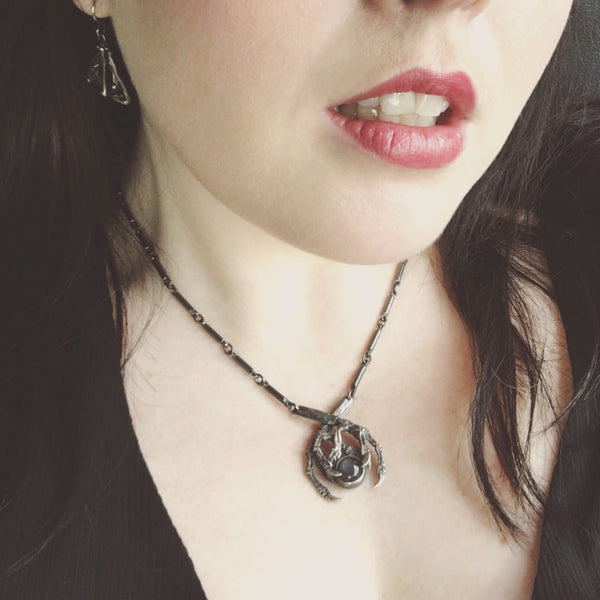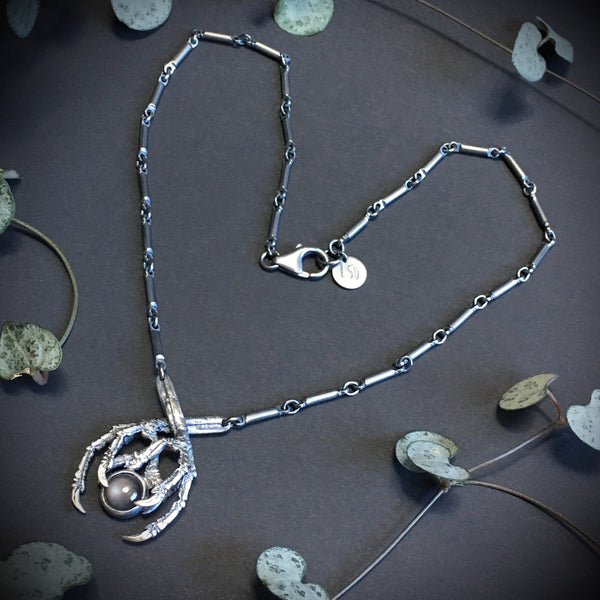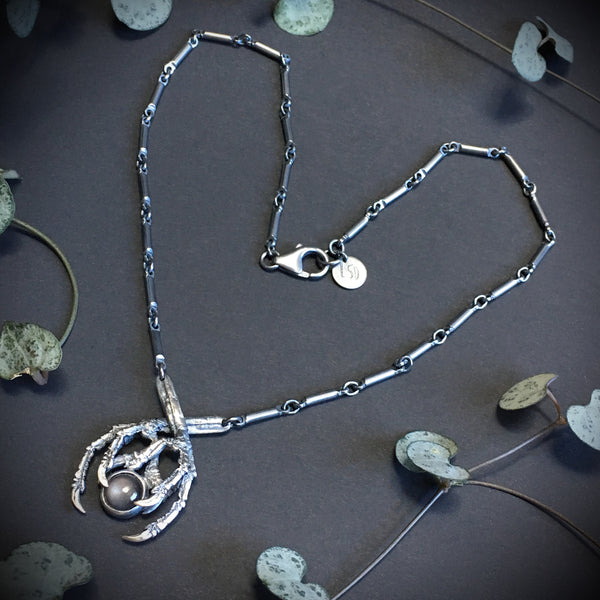 LSD Jewellery
Dark Moon Necklace
"Wouldst thou like to live Deliciously?" Black Phillip - The Witch
This unique necklace was inspired by the creepy vibe of the movie "The Witch" set in the woods. 
It features a gorgeous dark grey moonstone grasped in the claws of a starling claw - and is solid sterling silver. 
The necklace comes in your choice of length and has a either thick bar link chain (pictured in the first 4 pics) or a thin bar link chain (last pic) for a lower price
The centrepiece is 1 1/4 inches in length and has a 9mm Dark grey Moonstone. it has a lovely oxidised finish that has slightly been rubbed away on the centrepiece so its between Oxidised and antique. It has a fully oxidised chain.
As this is made to order, Please allow 1-3 weeks for me to make send your item. 
I love it
I got this amazing piece a small while ago and truly haven't taken it off since I received it. Its very comfortable on and I think it's beautifully detailed and unique
Love it!
Haven't taken it off since i got it
I love this piece SO much! Its such a unique design and so well made! I am in LOVE!
I have been eyeing this piece for a very VERY long time.
I have been eyeing this piece for a very VERY long time. The photos really don't do this necklace justice. The details are amazing and it just feels good on. I don't know how else to describe it. LOVE! Many thanks for another beautiful piece, Charlotte!