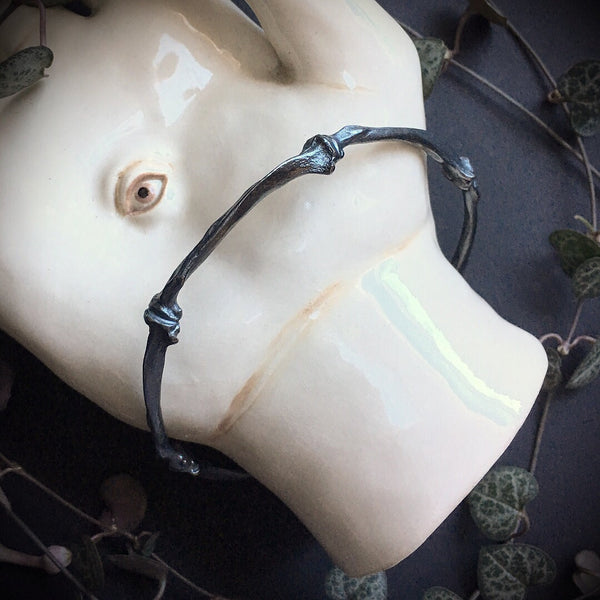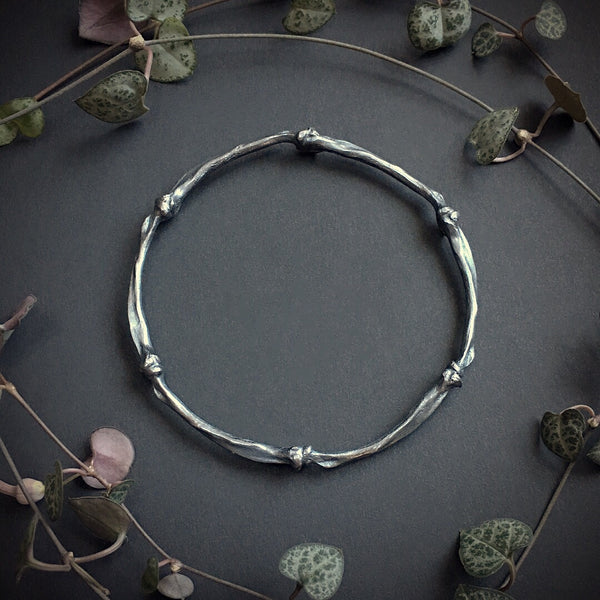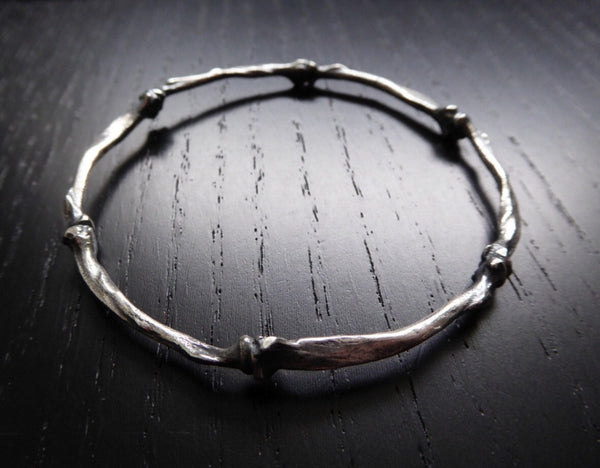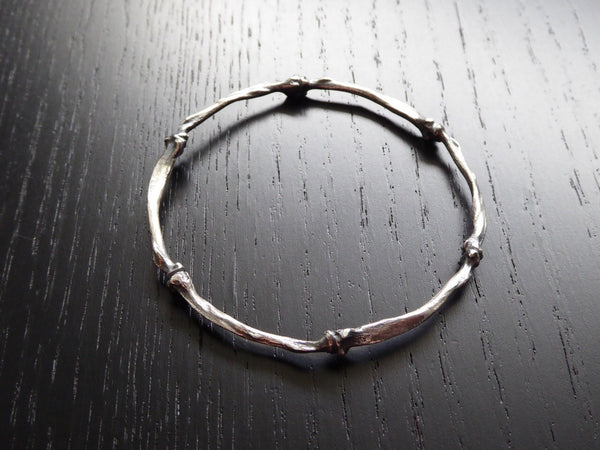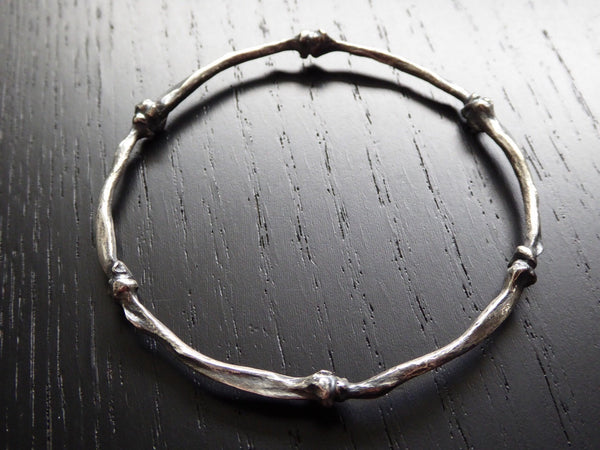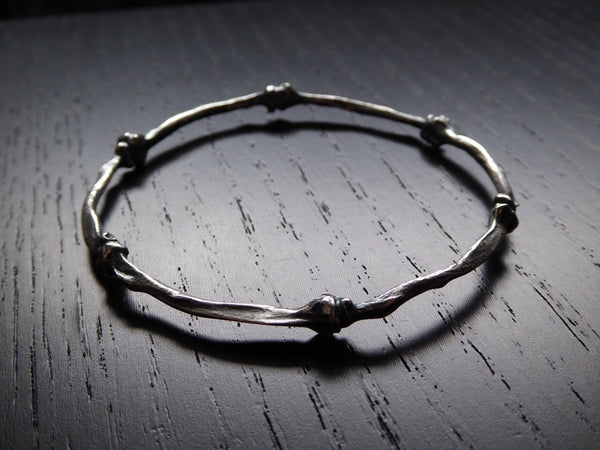 LSD Jewellery
Voodoo Priestess Bangle
This Bangle is inspired by my trip to New Orleans in 2011, A place with very mystical and dark history.
 The Bangle is forged from Sterling silver cast animal bones. In the photos it has an antique finish Which shows all the beautiful crevices of the bones - (You can choose Polished Antique or oxidised also) This bangle is available with or without the charm (A Bird Claw grasping at a faceted onyx gem.).

The Circumfrence of the bangle is 6.8cm, so it is about a size medium-large bangle.

Please allow 1-3 weeks for me to make and send this item
it will come in its own gorgeous vinyl lsd gift box
Unique, funky showpiece
The Voodoo Priestess is even more stunning in person. This is one beautifully made and conceived bangle. I have worn mine for a week and I catch myself looking at it consistently seeing the detail and the dark elegance of this one of a kind piece. This was a gift to myself as an affirmation at a challenging time and it was all I wanted and more. Thank you, Charlotte. I have so many LSD treasures now and I will be back.
This is a unique OOAK design and beautifully made.
This is a unique OOAK design and beautifully made. The stone is secured well by the claw...visually stunning piece!
Absolutely lovely!
Absolutely lovely! Thank you!
I haven't bought myself a bracelet in years.
I haven't bought myself a bracelet in years. I bought this a few days ago and have worn it every day since! I LOVE IT!!!! Again, another awesome piece by LSD