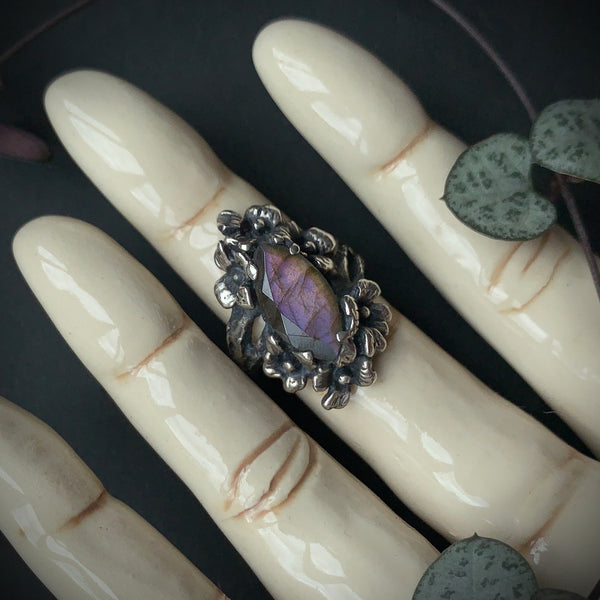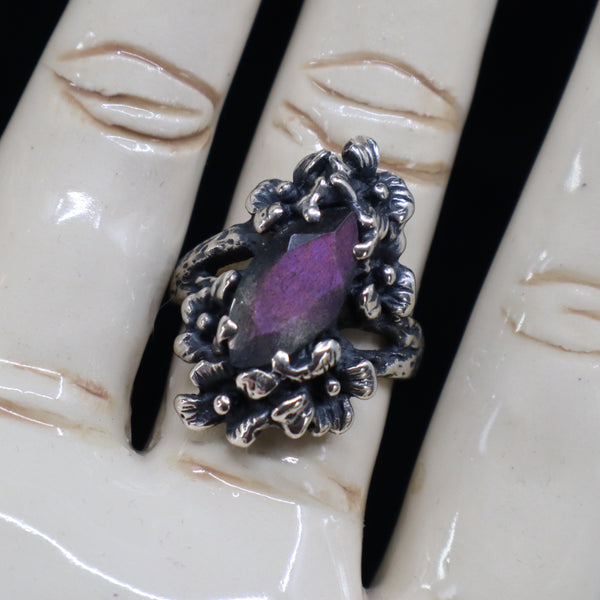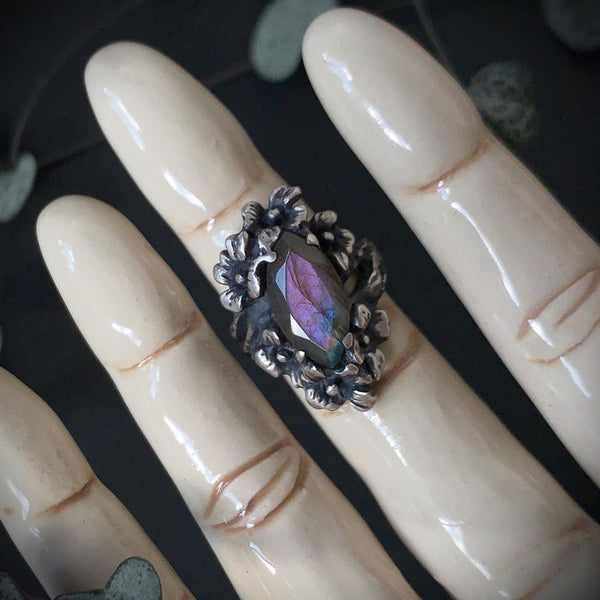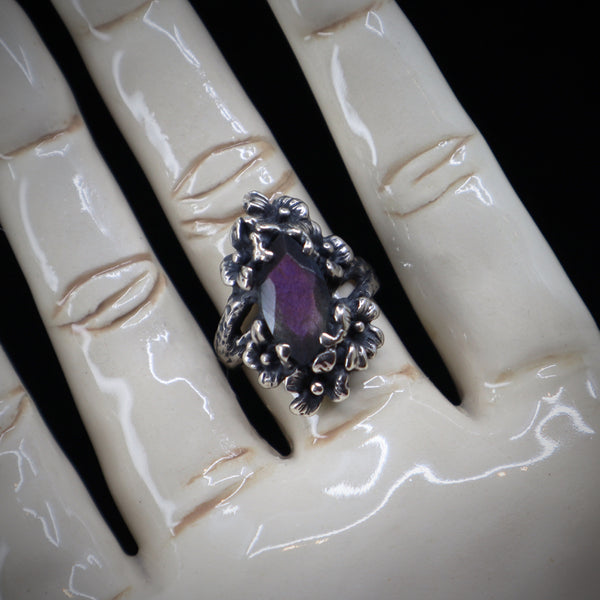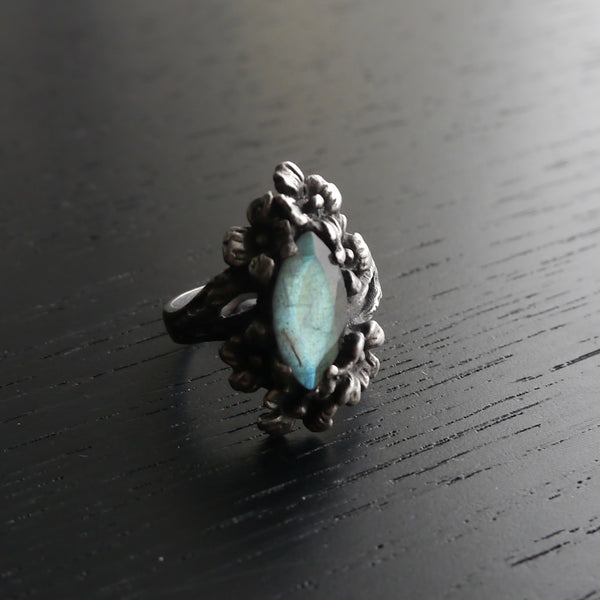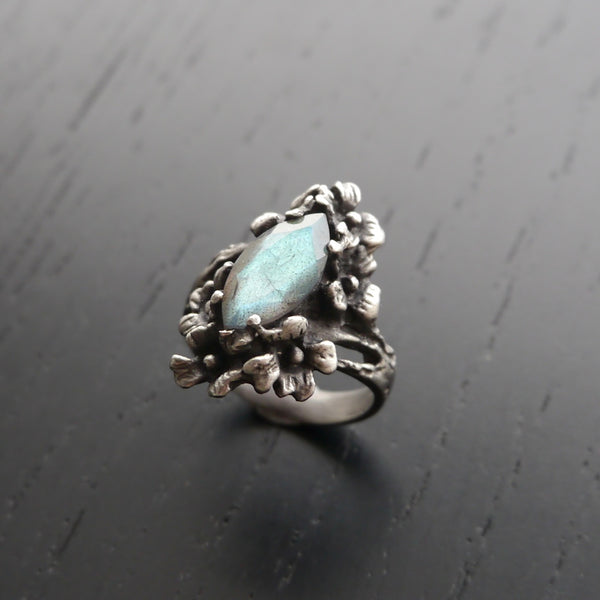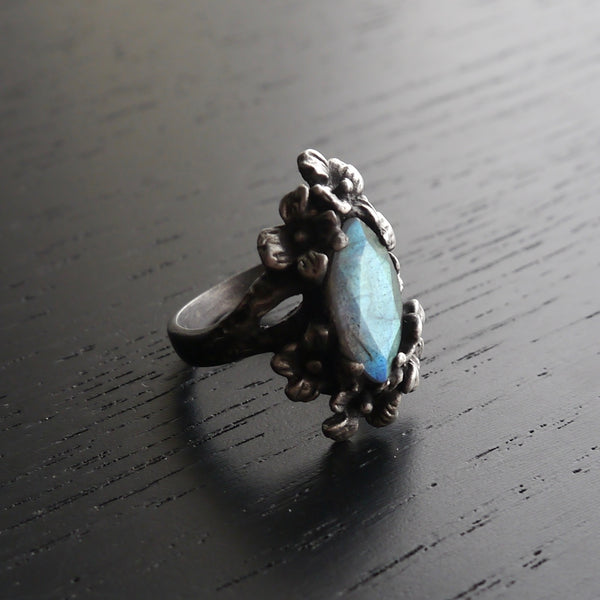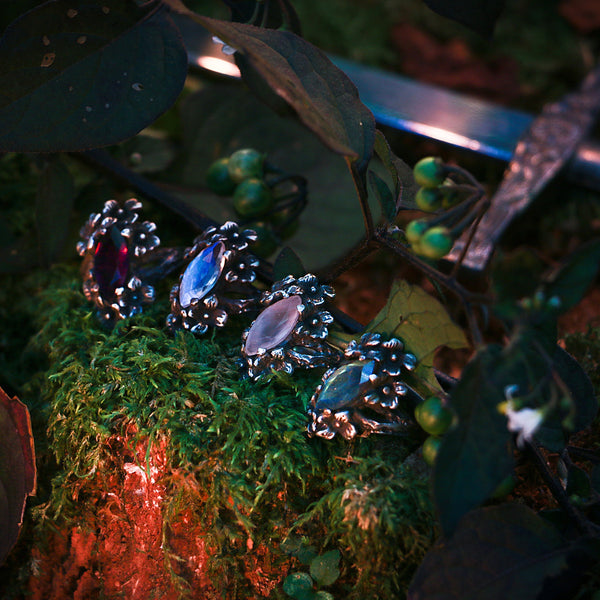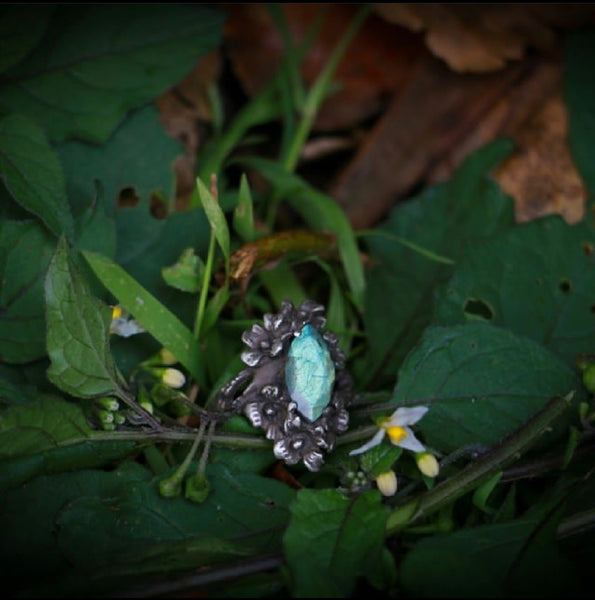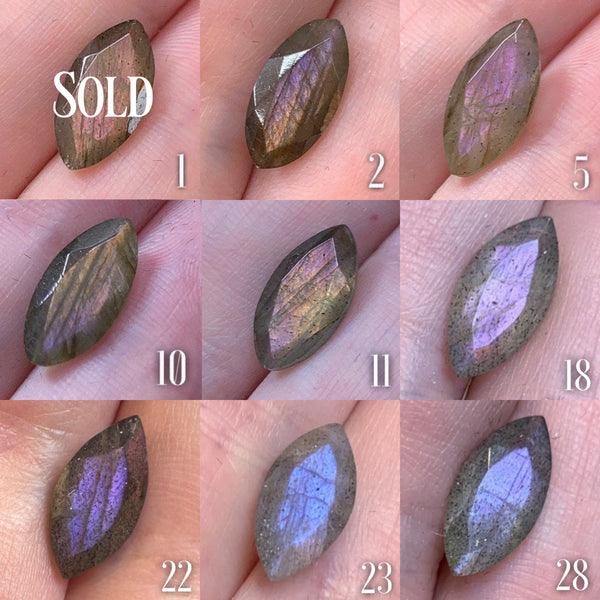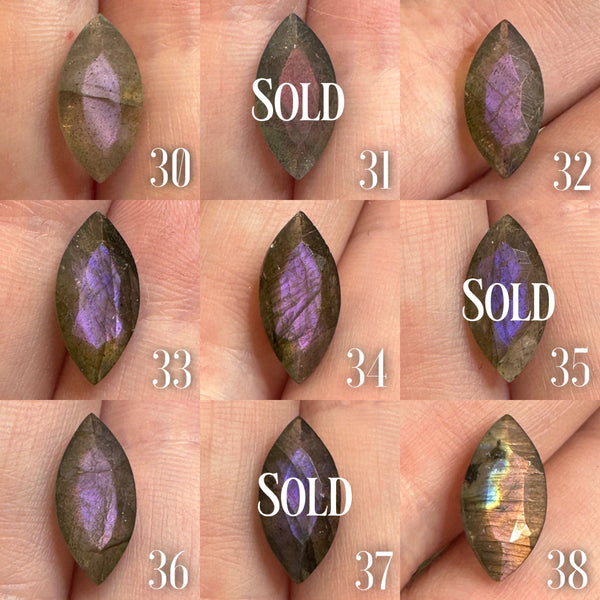 LSD Jewellery
Nightshade Ring (Labradorite & Purple Labradorite version)
PURPLE LABRADORITE VERSION - Please choose your first, second and third choice of stone from the last pictures, and state the numbers in the comments when ordering (in case the first is gone, though I will try and keep track of which ones are gone and update the photos). Also Please note purple labradorite tends to have less of a full flash than normal labradorite
This ring is Eerily beautiful with an edge of poisonous desire. It is a ring inspired by fantasy and fairytales, And named after the deadly plant species (it is also a potion in The Game of thrones - "A single drop added to a cup of wine will calm frayed nerves, and three drops will put a person into a deep, dreamless sleep. Ten drops, even diluted into a cup of wine, are fatal.").

This beautiful ring is from my 2014 collection, it is cast from a beautiful art nouveau antique ring i came across. It features a stunning faceted Marquise gemstone (Labradorite and purple labradorite are available in this listing, Onyx, Citrine, Amethyst, Garnet, Moonstone and Grey moonstone are available on my website just search nightshade).
It is made of Sterling Silver, and has an antique matte or antique polished finish. .
If you need a different size or a quarter size - leave a comment with your correct size and I'll change it for you. 

It measures 2.5cm long and sits roughly 6mm tall.

As each item is hand made it may differ ever so slightly from the photos. All labradorite are unique and have a different shade, if you want to see photos of the other labradorite stones I have available write a comment while checking out and I can send you photos. 
In love
I absolutely adore this ring! The stone is perfect and the setting is gorgeous. I'm in love.
Gorgeous!
Pictures really don't do this ring any justice. This piece is so freaken beautiful, I adore every detail in this ring! I feel like the dark flower goddess just adorning this. Thank you so much for another beautiful piece. 💜
Purple Dream
I can't say it enough...Charlotte is brilliant and ohh so talented !!! Thank you for the B-Day wishes. I love every piece of jewelry I own from her. This purple Labradorite night shade ring is absolutely beautiful. Pictures don't do it justice. There is sooo much flash which is hard to capture in a photo but I attached a photo in hopes it will help someone decide. (The Raven Claw Ring is also from LSD)💜💜💜