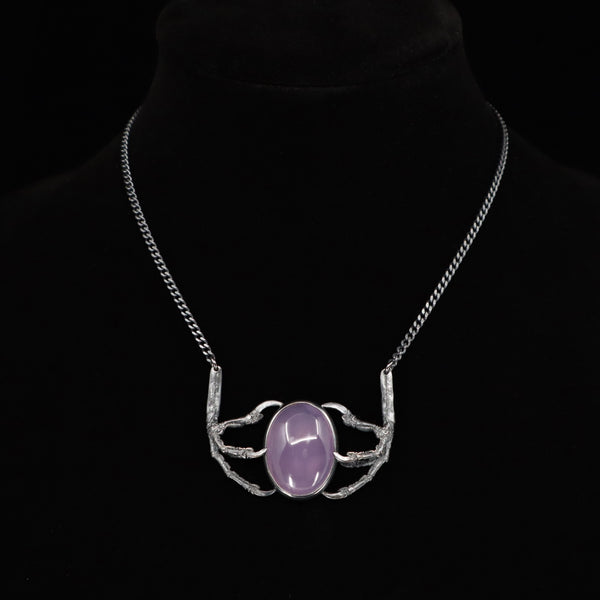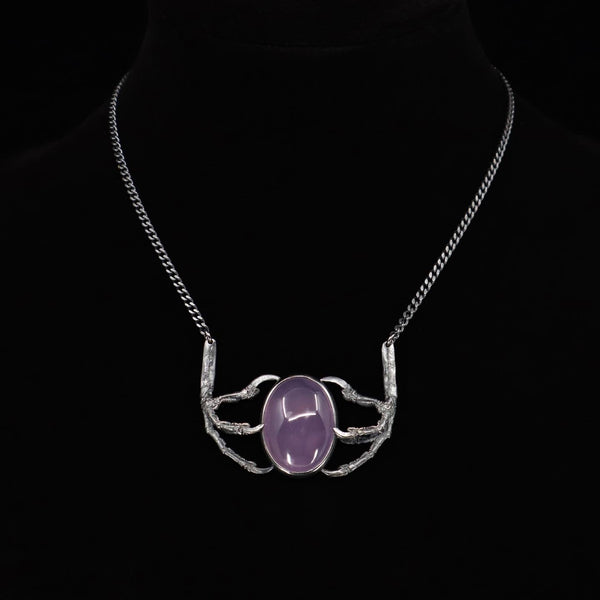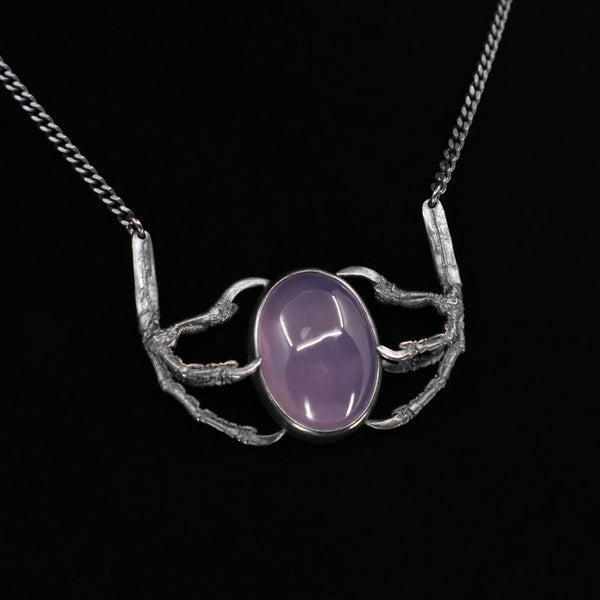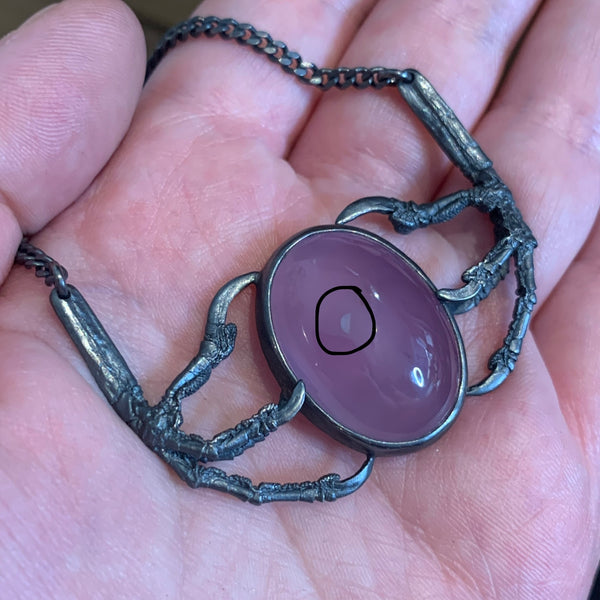 LSD Jewellery
Nocturne Necklace - OOAK - Purple Chalcedony - SECOND, Discounted
This gorgeous necklace has a stunning purple chalcedony that sadly has a slight flaw that happened when I oxidised it (the stone got hot and got a wee ding on the front left hand side, it is perfectly safe to wear and doesn't effect the sturdiness of the stone it just visually is obvious - though it could be mistaken for an imperfection in the stone) so this piece is discounted because of that. It is grasped by starling claws and hangs on a beautiful sturdy curb link chain.
The necklace measures 16 inches total in length, with the centrepiece measuring 2 inches wide by 1.5 inches long. It has an oxidised finish.
It will come in a beautiful LSD jewellery box to keep it safe in.