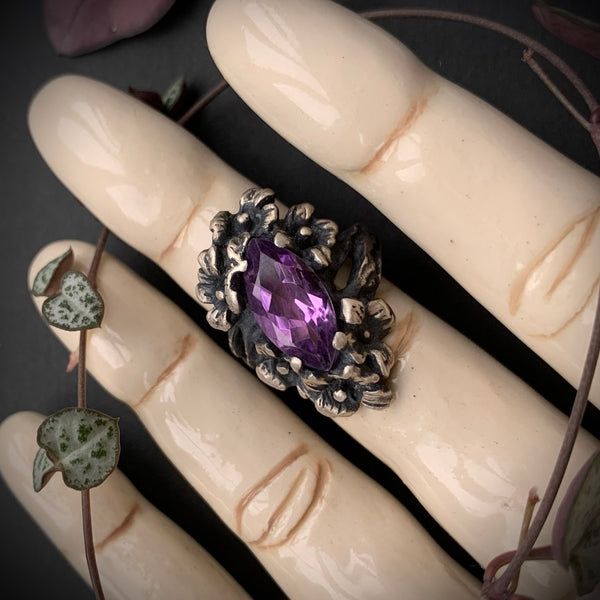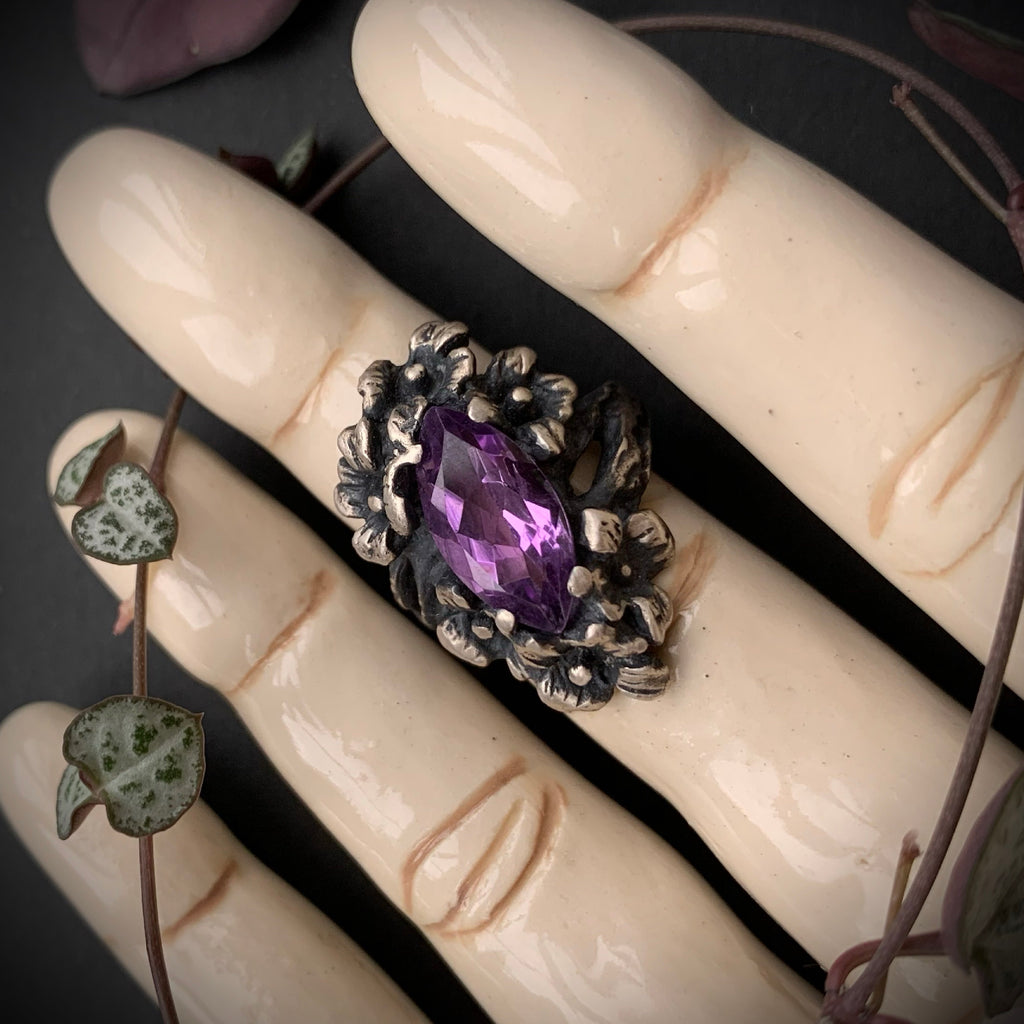 LSD Jewellery
Nightshade Ring - Amethyst - Size 5.5 - Ready to Send
This listing is for the ring pictured and features a gorgeous amethyst set in an antique matte setting. It is a size 5.5 and cannot be resized.
This ring is Eerily beautiful with an edge of poisonous desire. It is a ring inspired by fantasy and fairytails, And named after the deadly plant species (it is also a potion in The Game of thrones - "A single drop added to a cup of wine will calm frayed nerves, and three drops will put a person into a deep, dreamless sleep. Ten drops, even diluted into a cup of wine, are fatal."). 

This beautiful ring is from my 2014 collection, it is cast from a beautiful art nouveau antique ring i came across. It features a stunning faceted Marquise Citrine which looks incredibly striking and magical in this setting. It is made of Sterling Silver, and has an antique polished finish. 
It measures 2.5cm long and sits roughly 6mm tall.

This is ready to ship, please allow 2-5 days for me to package and send it.