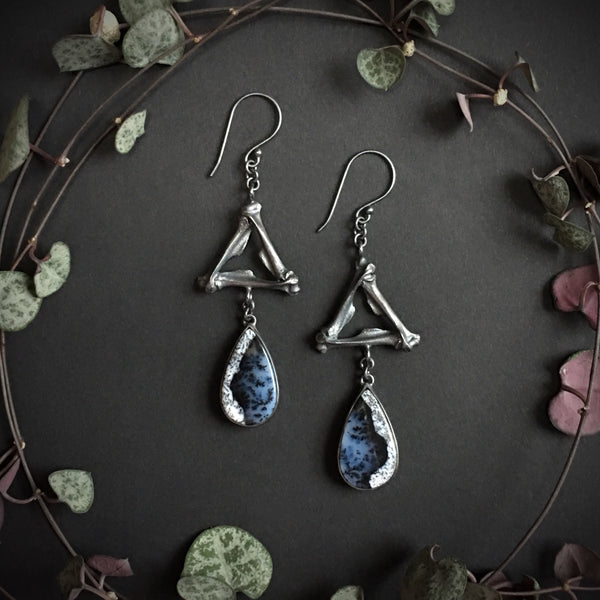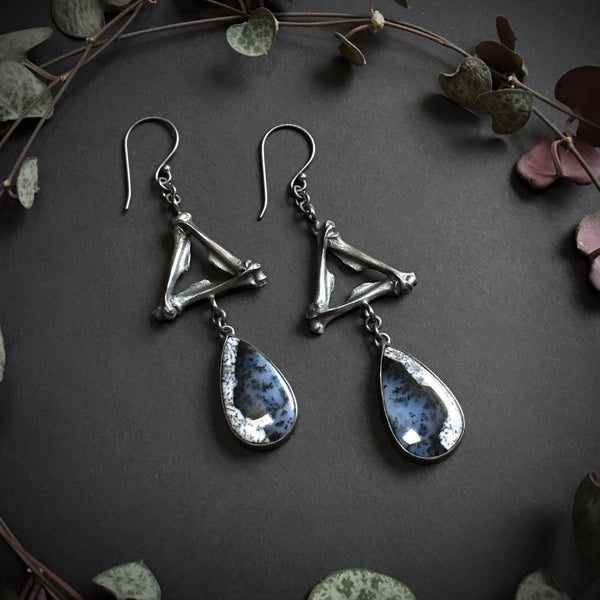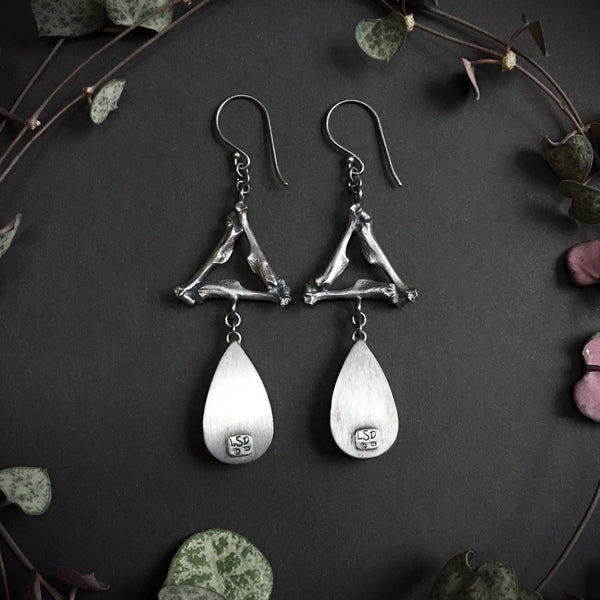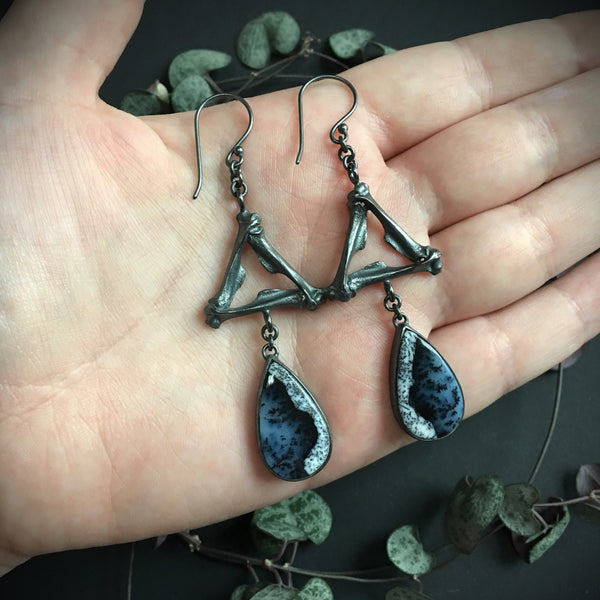 LSD Jewellery
Fire and Ice Earrings II - OOAK
These Beautiful earring feature the symbol for fire made with cast sterling silver rat bones. Two magnificent and eerie dendritic opal teardrops hang below and remind me of a snow storm. These earrings are beautiful and are a larger version of the original Fire and ice earrings I made (they feature rat bones instead of mouse bones)
The earrings have an Oxidised finish and hangs at 3 1/4 inches in length. 
You will get the earrings pictured, please allow 2-5 days for me to pack and ship these.
They come in a Custom LSD vinyl gift box
Spectacular, edgy ring!!
I don't know how Charlotte makes things that have this much edge, but that are also so elegant. This ring's incredible - from the stone to the silver work - it's a show-stopper. AND it's super-comfy to wear. I love it!!