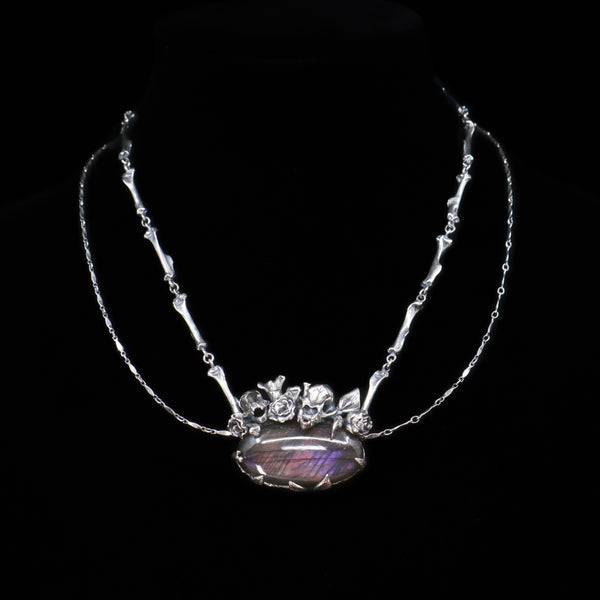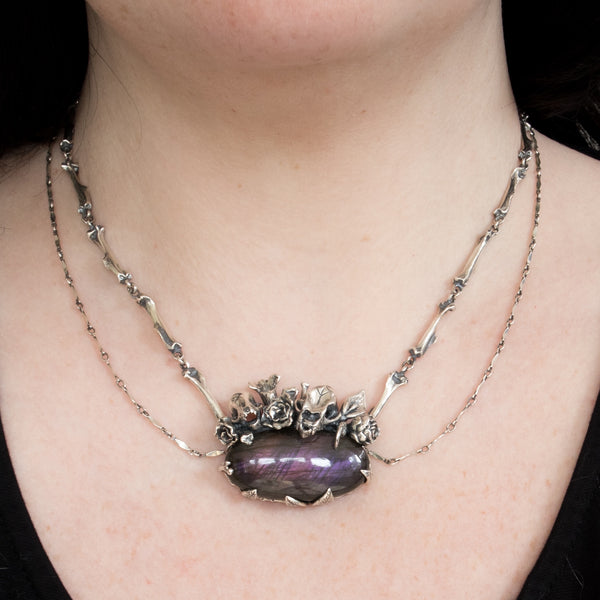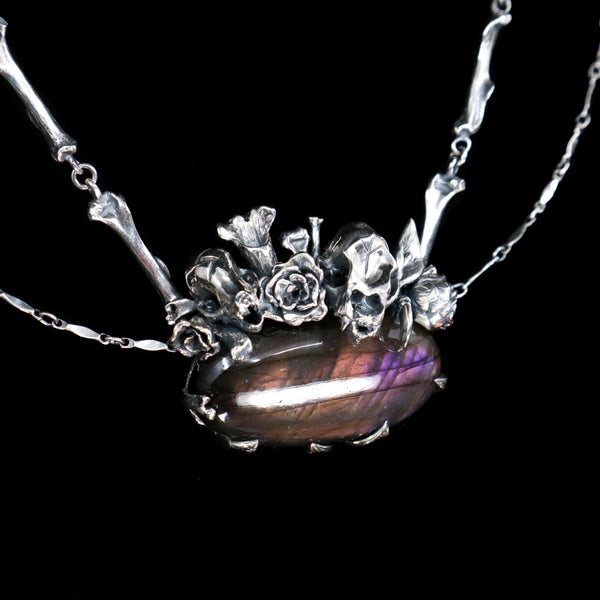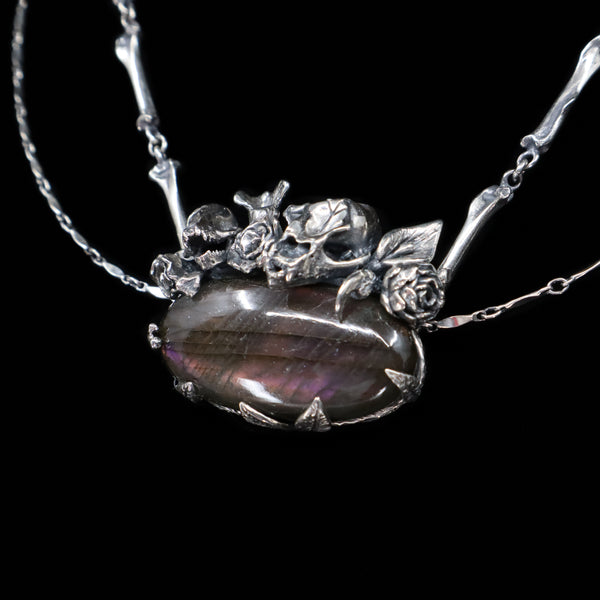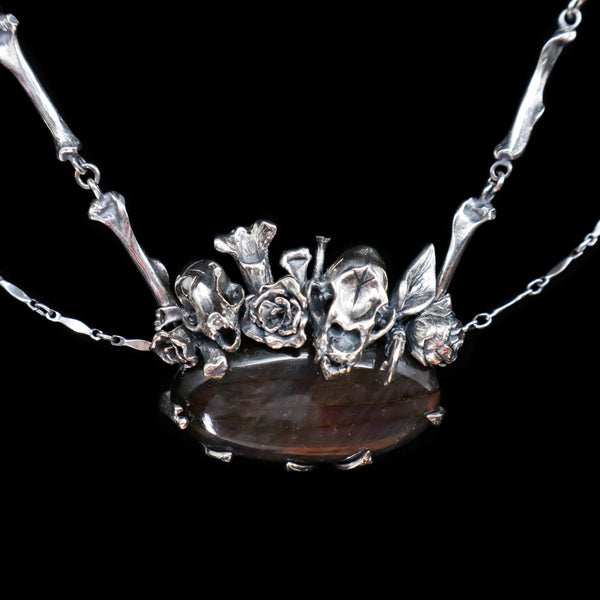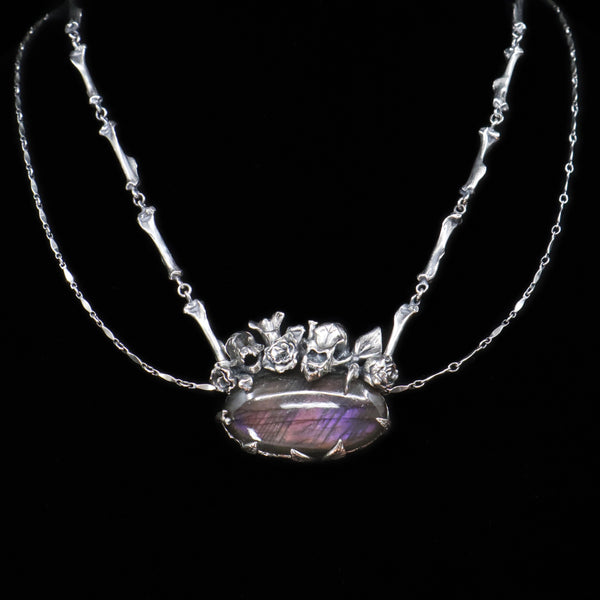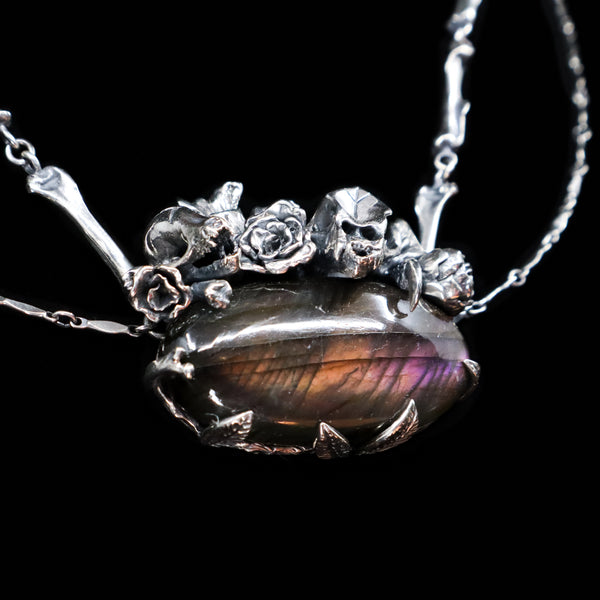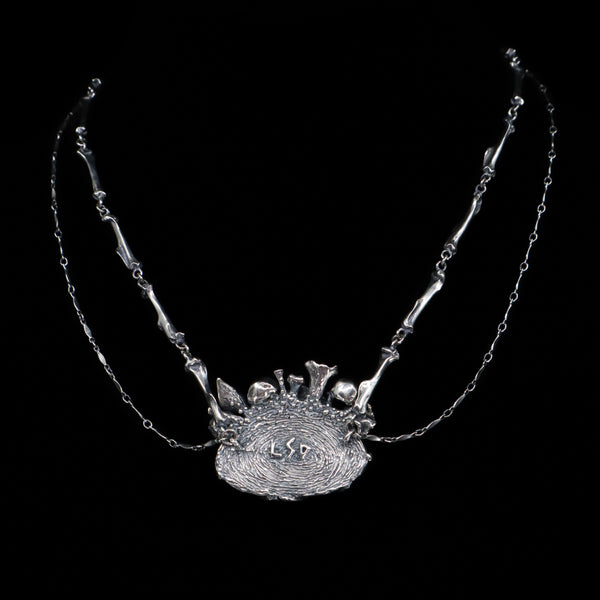 LSD Jewellery
Secret Garden Necklace - Algiz and Sowilo - OOAK - Purple Labradorite
Inspired by dark folklore, this secret garden series was influenced by films like Midsommar, Hereditary, Pet Sematary and The Wicker Man.
This was painstakingly and lovingly carved in wax, and cast in sterling silver. This piece has a bone and bar link double chain. It has a beautiful purple labradorite set under hand carved leaves. Above it two different bat skulls with the Ansuz rune Aligiz (protection) and Sowilo (victory and guidance) carved in their foreheads. A Lily, a peonie, a sarracenia, roses, and various animal bones decorate the Purple labradorite to make a wild garden of beauty and death.
The centrepiece is 4cm wide 3.3cm tall and the necklace is 19 inches in length. It has an antique polished finish.
Please allow 2-5 days for me to package and ship your item