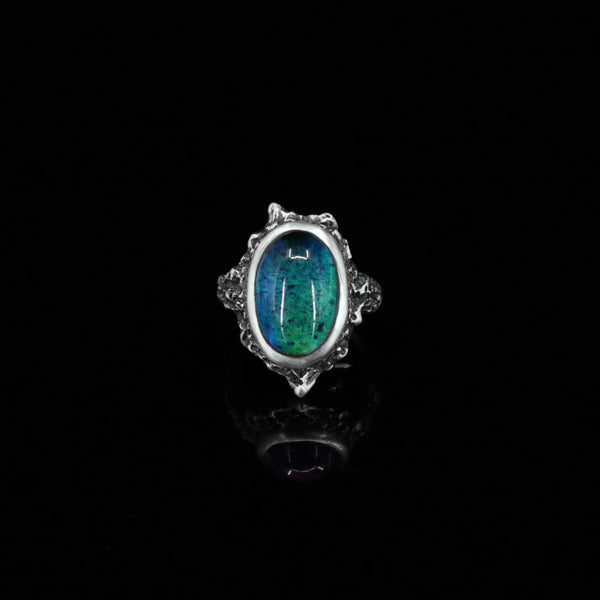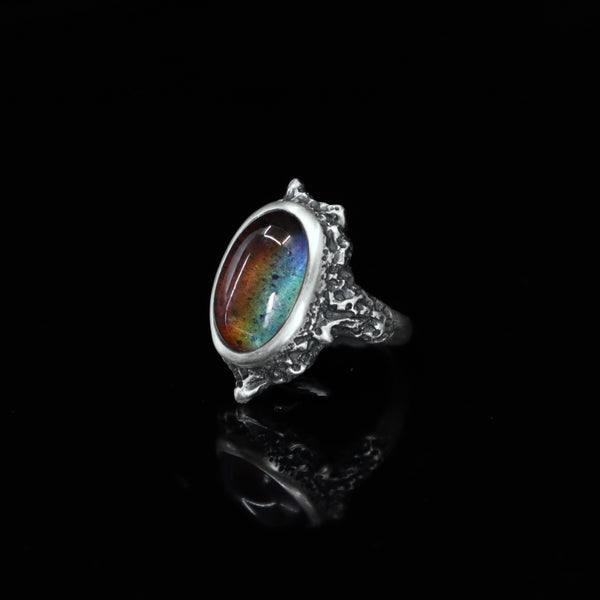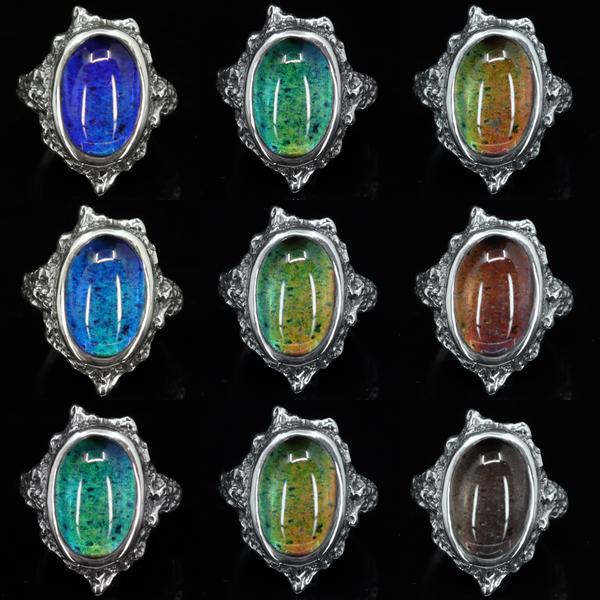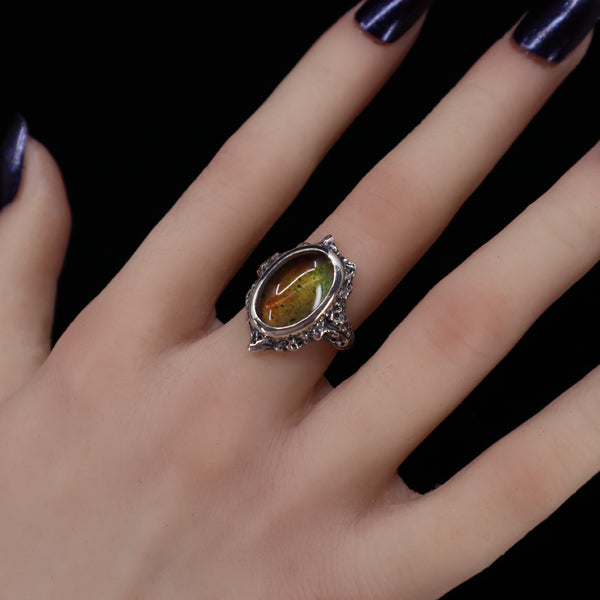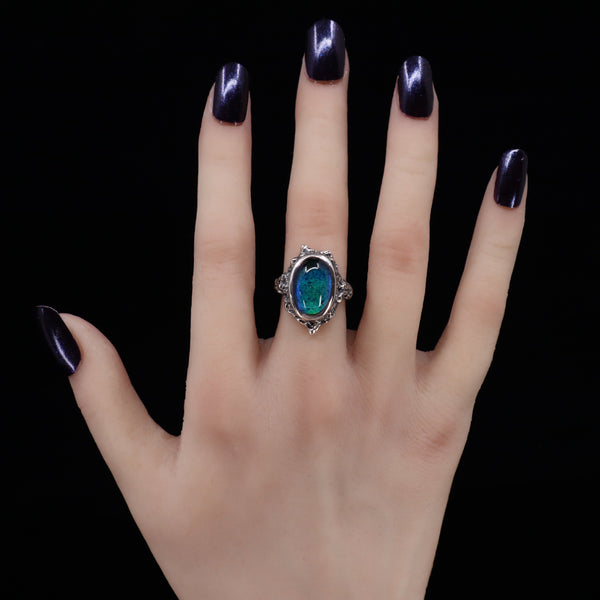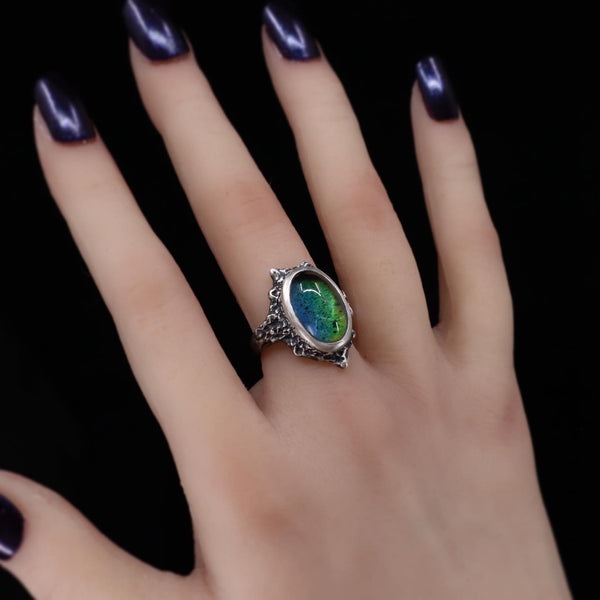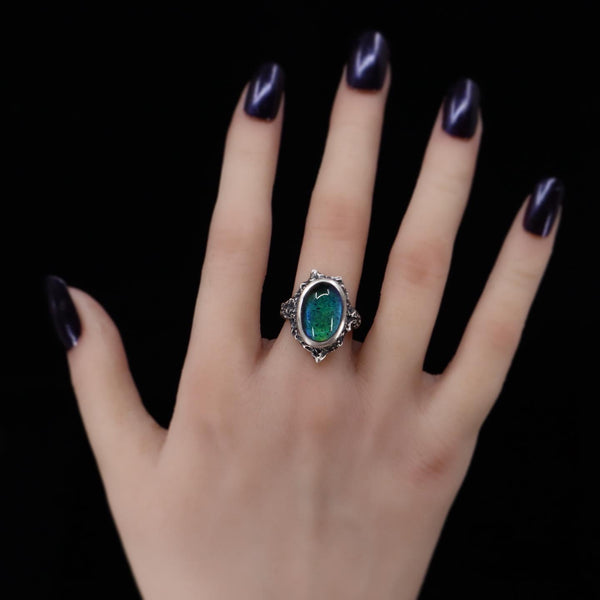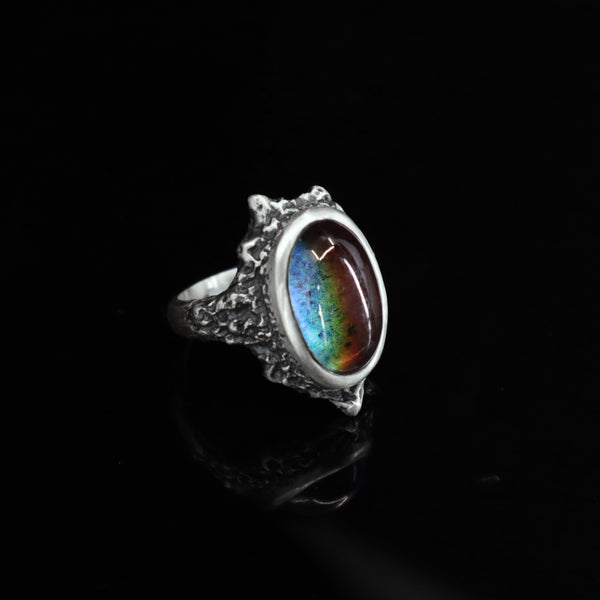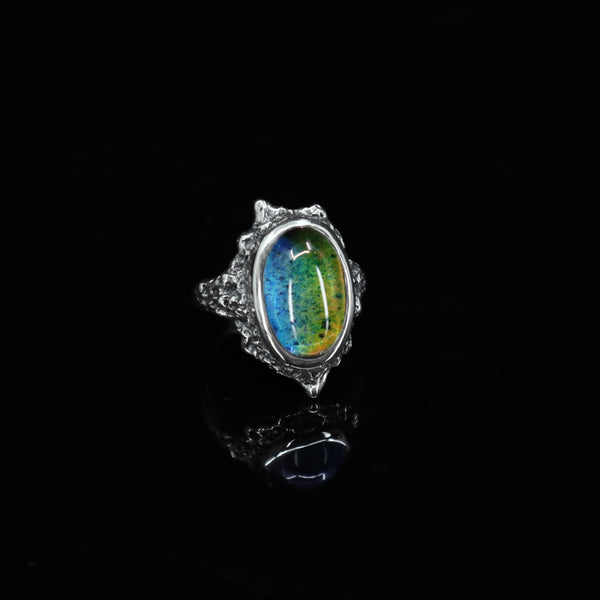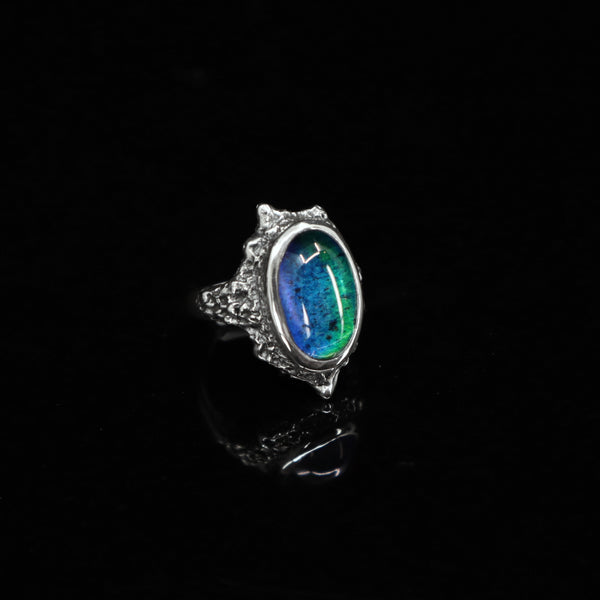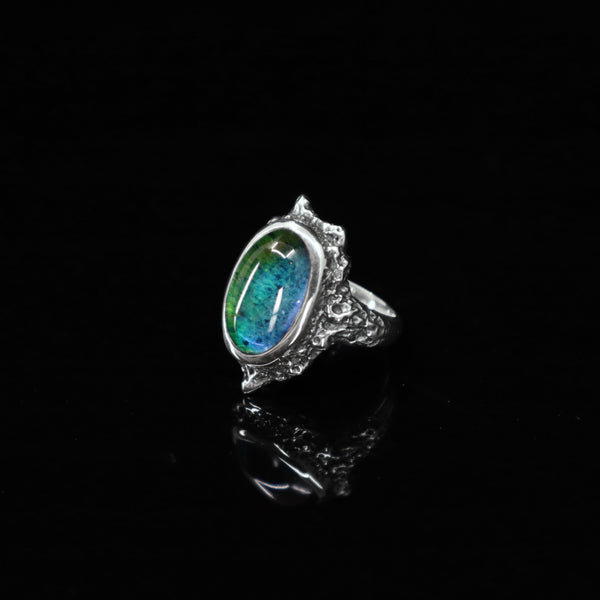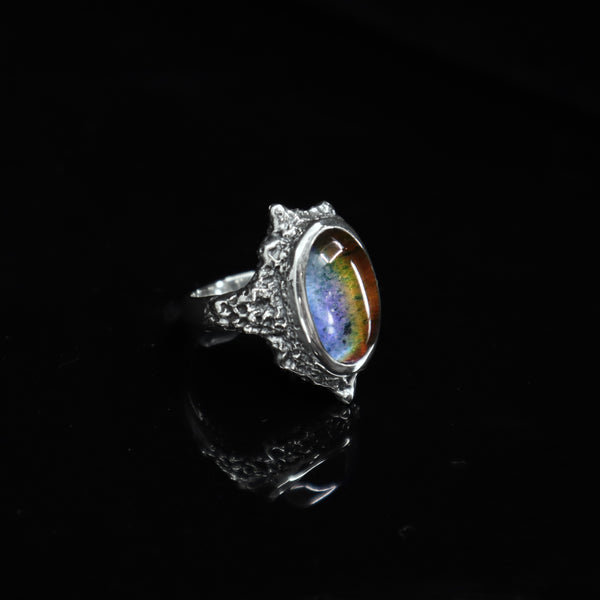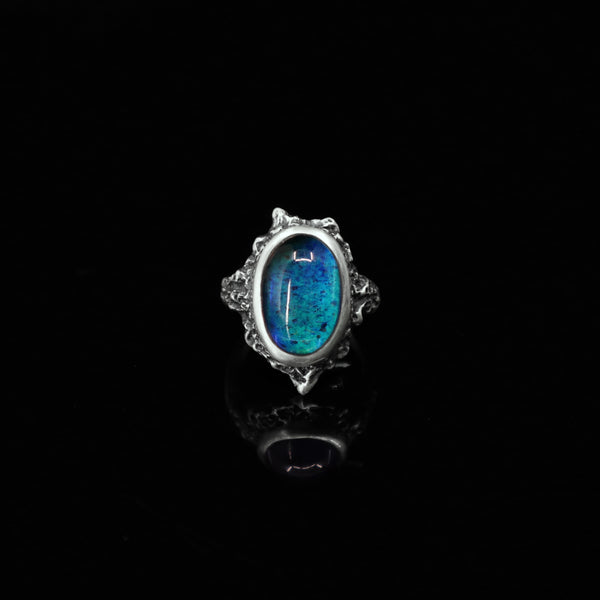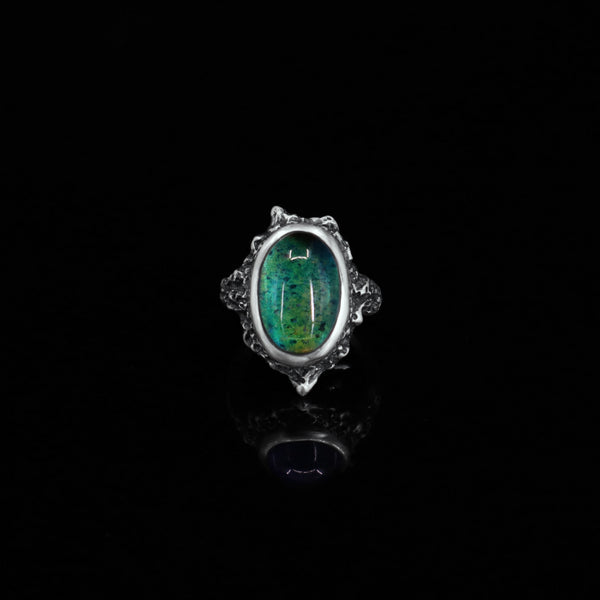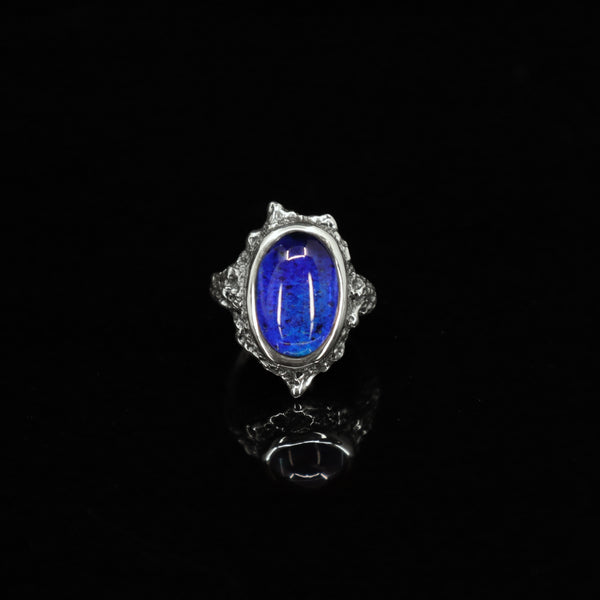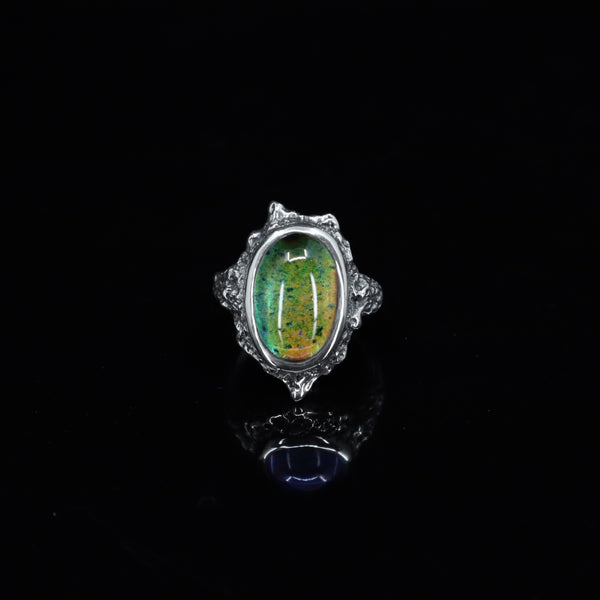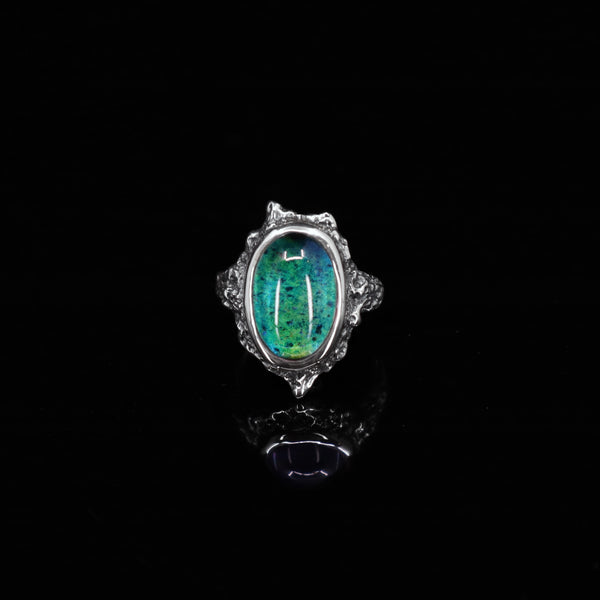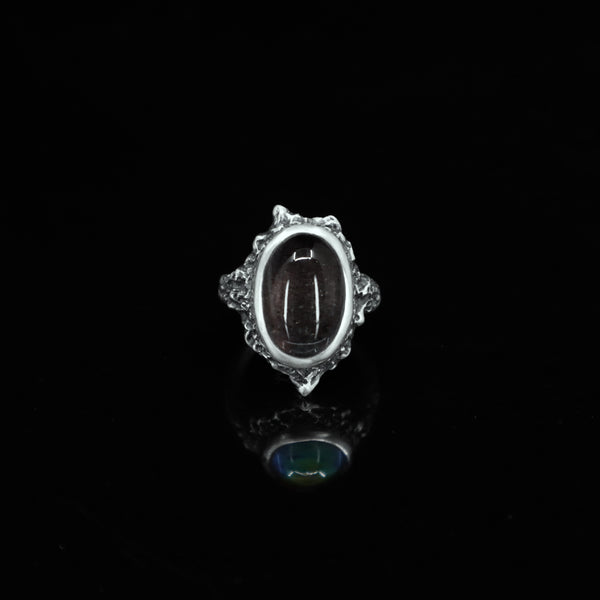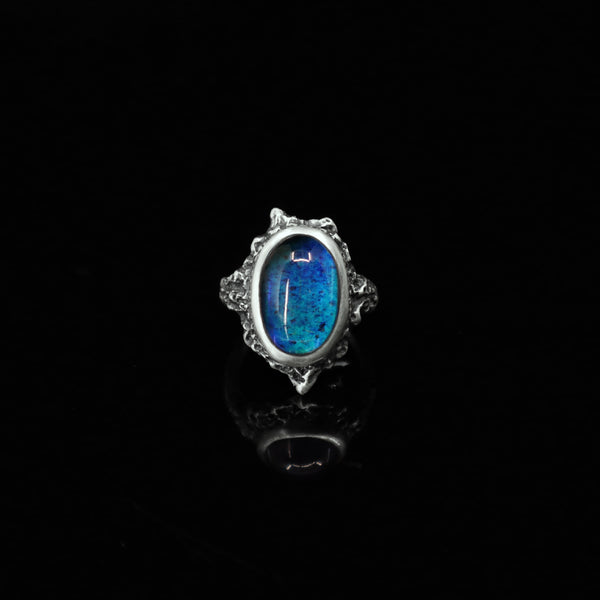 LSD Jewellery
Mountains of Madness Mood Ring
This is the mood ring you dreamed of having as an adult ! The ring features a hand carved mountain like design cast in sterling silver
It has a beautiful vintage mood stone, each is unique with subtle differences in texture, it changes colour depending on the temperature of your skin. From deep azure blue when hot to black when cold. 
Please make sure you choose the correct ring size as this cannot be resized when made (check here to read about sizing)
The stone measures 16x11mm, and the ring is roughly 20cm long and sits 9mm off your finger.
Please note that to preserve the integrity of the mood stone  taking the ring off when swimming/showering/ washing hands is a must. It should be ok if you accidentally get it wet as I set it very tightly - but water touching the back of the stone can make it stop working and it will just turn black. It is also advised to not let it get too hot  (don't leave near a heater etc) 
Please note that production time is 2-4 weeks as this is made to order.
Your ring will come in its own LSD gift box