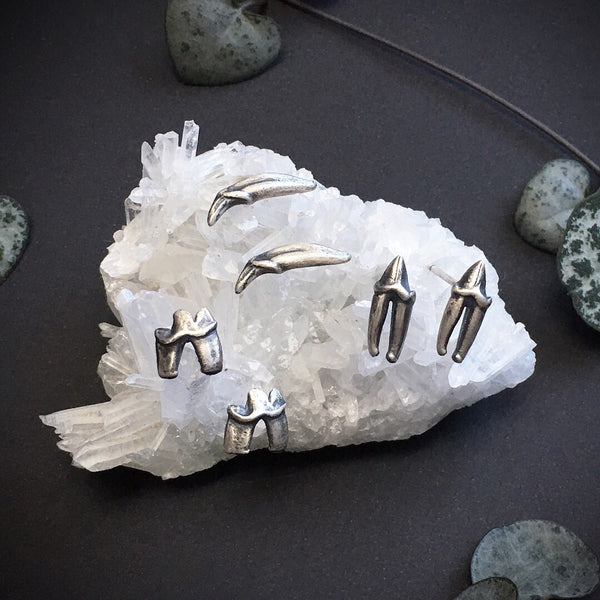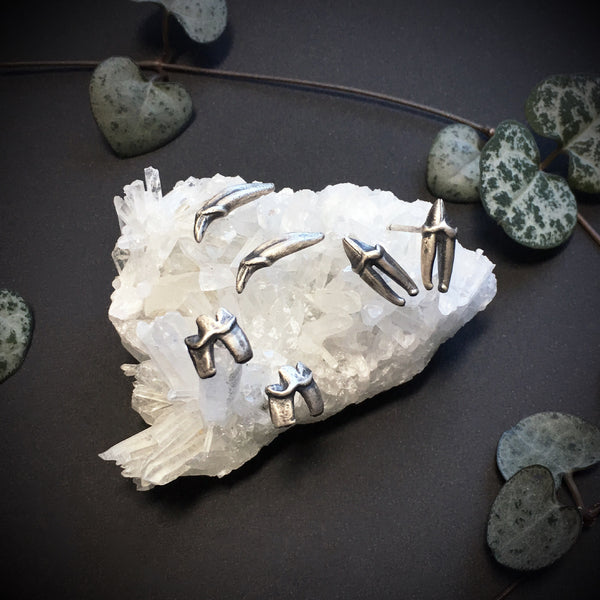 LSD Jewellery
Mink Teeth Stud Collection III - Ready to send
These cute wee studs have been cast from a mold of real mink teeth - each collection of three is different and this one has studs ranging from 8mm in length to 15 mm in length.
They have an antique Matte finish and come in a wee LSD Vinyl gift box. 
You will receive the earring set pictured.
They are ready to send, please allow 2-5 days for me to package and send them.
Spectacular, edgy ring!!
I don't know how Charlotte makes things that have this much edge, but that are also so elegant. This ring's incredible - from the stone to the silver work - it's a show-stopper. AND it's super-comfy to wear. I love it!!