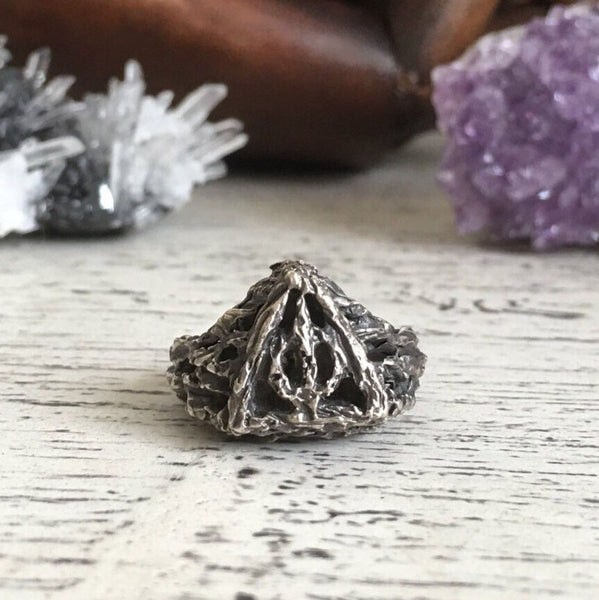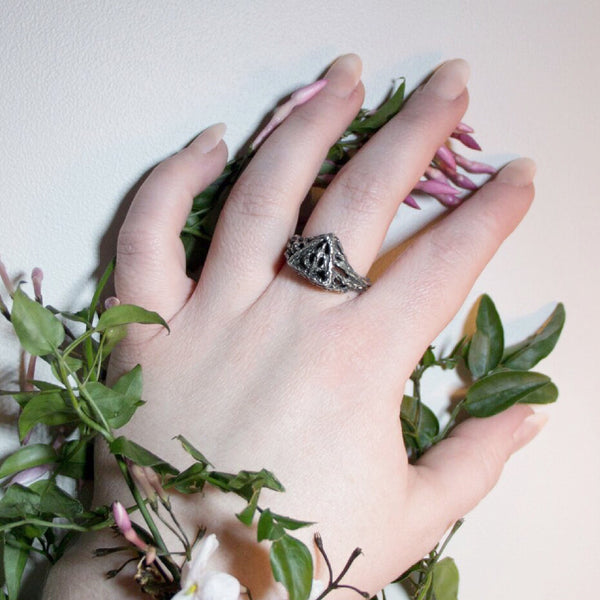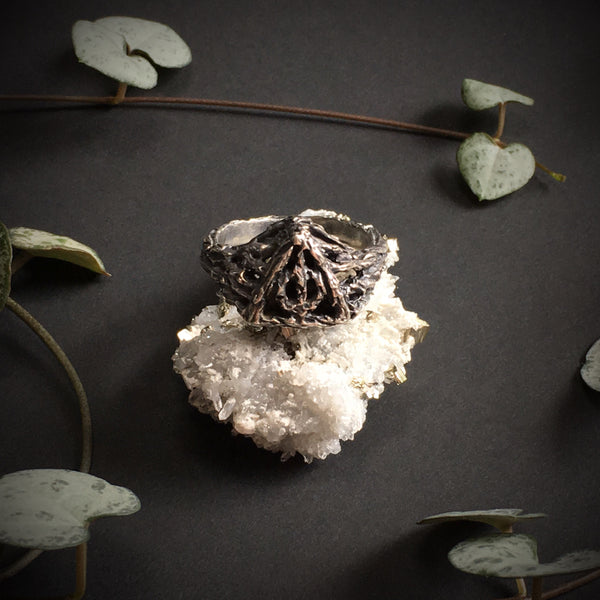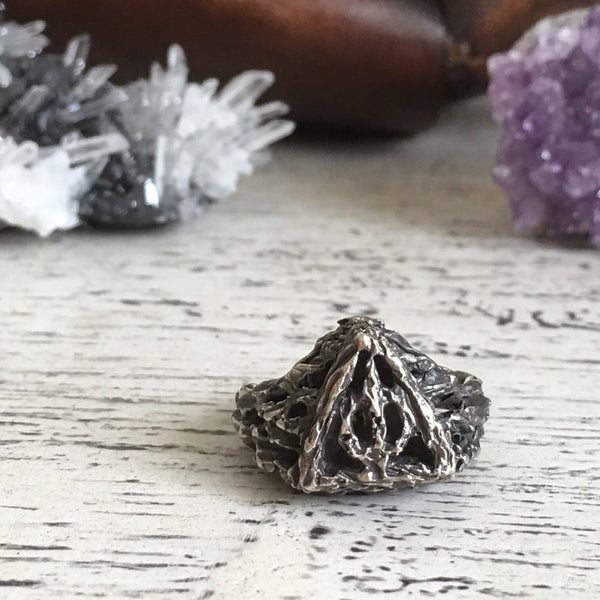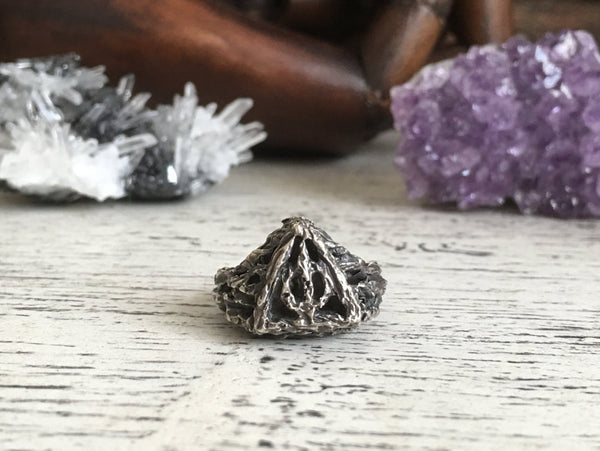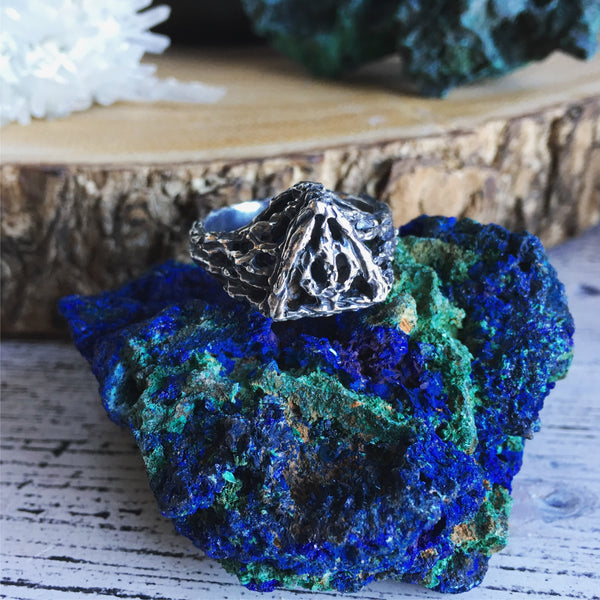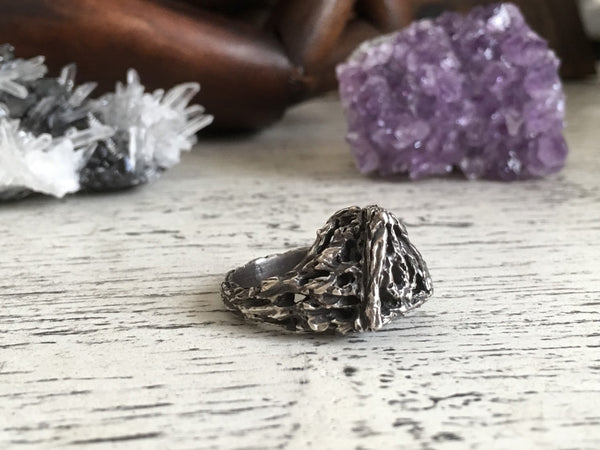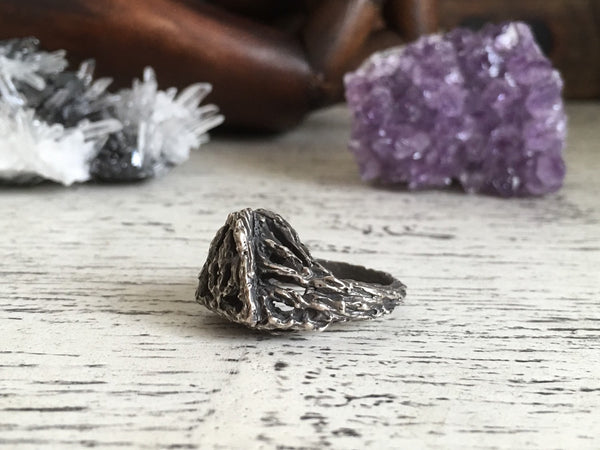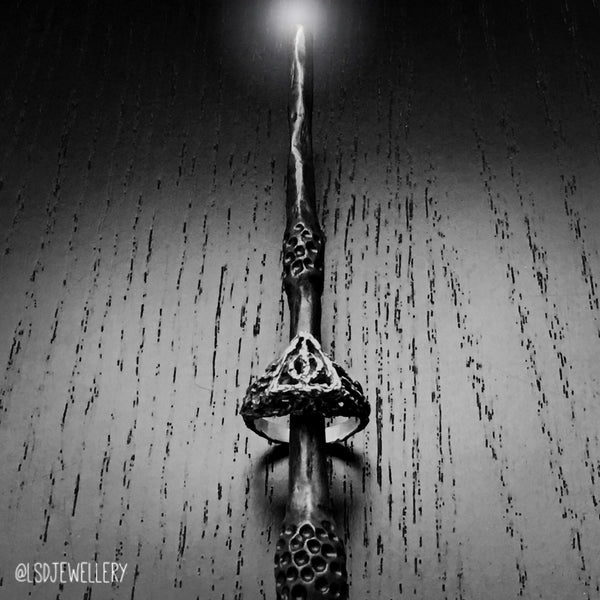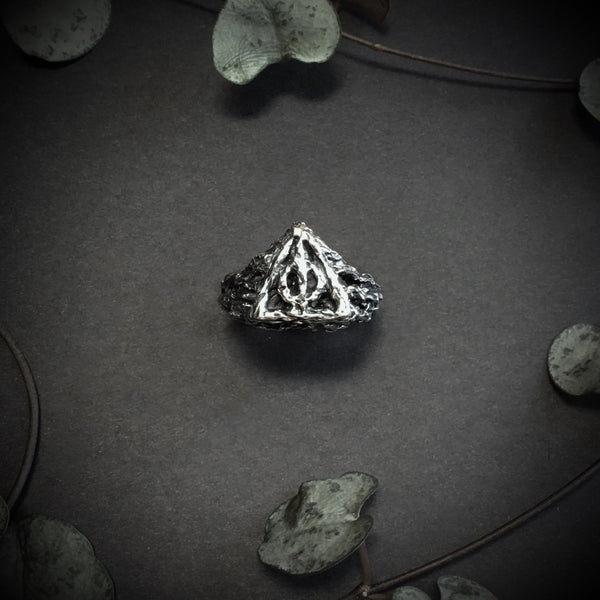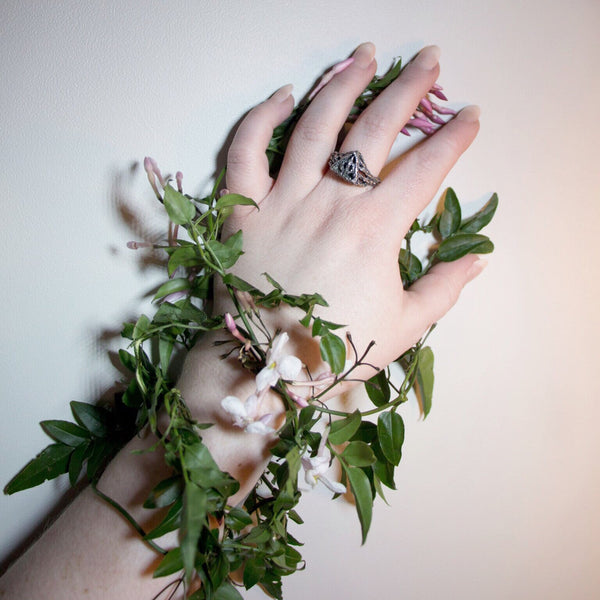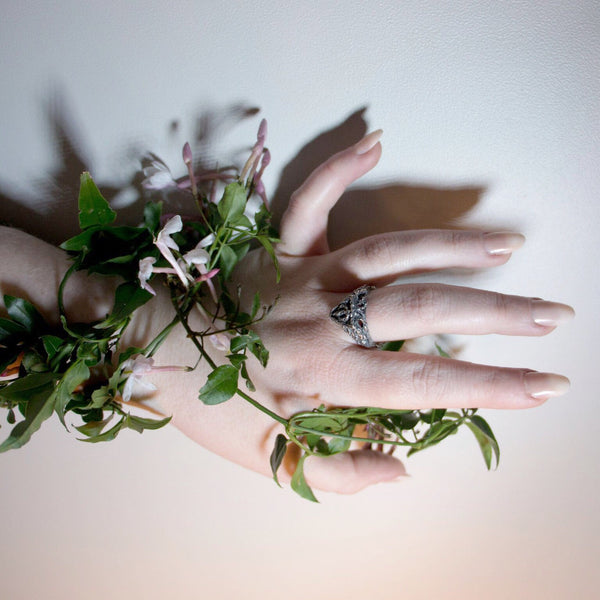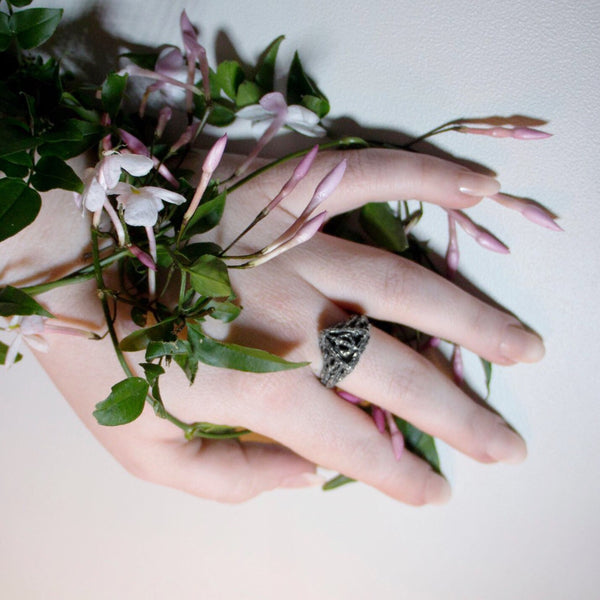 LSD Jewellery
Discontinued - Deathly Hallows "In to the Forest" Ring
This is my interpretation of the deathly hallows symbol - it is inspired by the forest and the natural textures of wood.

This ring has a rough and bark like texture with little branches reaching to the deathly hallows symbol. It can have either an antique matte finish or an antique polished finish.

This ring is a signet style ring and the symbol measures roughly 10mm tall and sits off the finger roughly 8mm.

Wit beyond measure is mans greatest treasure!
As this is made to order, Please allow 1-3 weeks for productions
I apologize for the late review.
I apologize for the late review.
This piece adds more Harry Potter goodness in my life along with the custom HP necklace I got here.
I got this ring on the last sale and this was delivered fast! I have 5 pieces of hers and I will continue to buy more as I have yet to have a complaint about my jewelry. They all have unique details that make the pieces even more special.
I truly appreciate the work that goes into these pieces. Thank you!